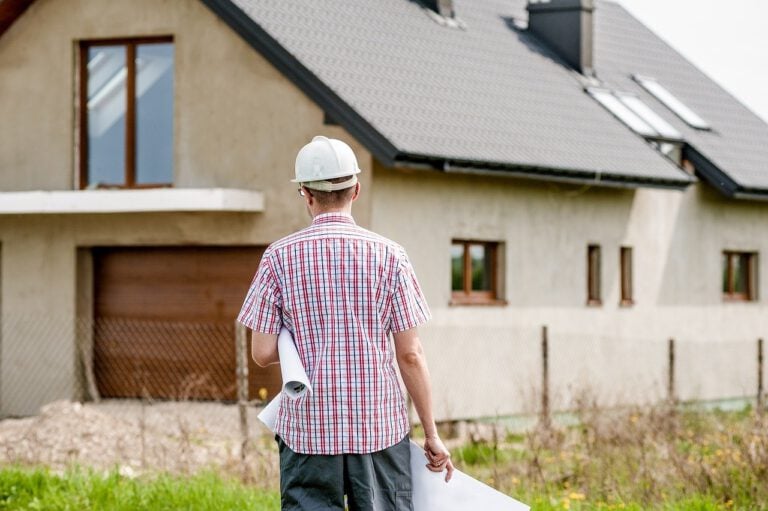 Contrary to popular belief, Millennials do want to buy homes. But the realities of student loan debt, weak earning power, and skyrocketing home prices have significantly changed their desires compared to previous generations. A new study by Clever Real Estate surveys Millennial attitudes towards home ownership in 2020, and uncovers some illuminating, and sometimes contradictory, findings about what Millennial home buyers want, how they think they're going to get it, and what price they're willing to pay to get their hands on those keys.
Q4 2019 hedge fund letters, conferences and more
Let's start with some good news: millennials still want to own homes. According to the study, 70% of Millennials still consider homeownership to be part of the American Dream, and they're not taking "no" for an answer, despite being at a serious financial disadvantage compared to previous generations. How serious are they about buying a home? 25% of Millennial homebuyers plan to purchase a home in the next year despite having less than $1,000 in the bank. Another quarter of Millennial homebuyers have more than $10,000 in debt, but are still targeting homes that cost upwards of $200,000. Whether it's backed by confidence or foolishness, you have to admire their commitment.
This Tiger grand-cub was flat during Q2 but is ready for the return of volatility
Tiger Legatus Master Fund was up 0.1% net for the second quarter, compared to the MSCI World Index's 7.9% return and the S&P 500's 8.5% gain. For the first half of the year, Tiger Legatus is up 9%, while the MSCI World Index has gained 13.3%, and the S&P has returned 15.3%. Q2 2021 hedge Read More
But they're not going to buy in the traditional way. Take, for instance, the standard 20% down payment. Millennials are over it; 70% of them are planning on putting down less than 20%. They're also much more likely than previous generations to get that down payment money from friends or family members; Millennials are three times more likely to borrow their (smaller) down payment, and they're anticipating an average of $10,000 in assistance.
To recap: Millennial homebuyers have a lot of debt, very little money in the bank, plan on putting much less than 20% down, and are going to borrow that down payment from family or friends.
So what do Millennials want in a home? Some of their preferences are perfectly conventional, while others may surprise you.
Millennials Are Looking To Buy Their First Home For A Bargain
Millennials have less money than previous generations, so it stands to reason that they're looking to spend less, too.
The median U.S. home price is about $310,000; Baby Boomers and Gen Xers are both looking to buy houses that cost around $240,000, but Millennials are looking at the much lower price point of $210,000. Among this generation, there's also a solid 25% who hope to spend less than $100,000 on a new home. While the idea of a home with a five-figure price tag seems outlandish, we can expect more Millennials to hone in on this segment of the market. Last year, only 17% of Millennials were looking at homes under $100,000; an 8% one-year bump suggests that more and more of these buyers will adjust their expectations downwards as their financial disadvantages collide with market realities.
Millennials Are Willing to Live in Smaller Homes
According to the survey, Millennials are targeting homes that are around 1,700 square feet. How small is that? Older Baby Boomers are looking to downsize to smaller homes for their golden years, and yet they're still looking at homes that are, on average, 300 square feet larger than homes Millennials are looking at.
The Millennial preference for smaller homes is perfectly logical, when you look at it in the context of their financial situation. In general, the larger the house, the more it costs. So if you're looking for a cheap house, you're also, by default, looking for a small one.
But while there's a big trend towards smaller living spaces, Millennials often regret opting for small houses. Buying too small is one of the top regrets expressed by Millennial homeowners, which isn't surprising when you consider some of their other pre-sale priorities.
Millennials Are Planning For The Future
There's a perception out there that Millennials are only interested in nightlife and hip restaurants when it comes to choosing where to live, but survey results didn't back that up. In fact, Millennial motivations for owning a home are a lot like the reasons that Boomers bought homes: when asked why they want to buy a home, the most popular response, by far, was the desire to start a family.
This may seem at odds with their preference for smaller homes, though it might also explain why so many Millennials regret buying small. Some of their other preferences also make a lot more sense when you view them through the lens of a future family.
Millennials Are Gravitating Towards The Suburbs
American cities have been radically reshaped over the past decade, as suburban flight has been reversed, and affluent, highly educated Americans have revitalized urban cores - and sent real estate prices into the stratosphere. As home prices in downtowns became increasingly prohibitive, it seemed more and more inevitable that cash-strapped young people would be pushed out to the cheaper suburbs. And that's exactly what we're seeing with Millennials.
Millennials are much more likely than previous generations to buy homes outside major metro areas. Dallas, Texas is a great test case; in the city itself, the median list price is a hefty $379,000. So Millennial buyers have gravitated towards suburban Garland, twenty miles outside Dallas, where the average list price is only $224,250, a whopping 41% cheaper than Dallas.
Just as their predecessors drove an urban renaissance, Millennials could be spearheading a suburban one.
Millennials Prioritize Good Neighborhoods And Schools
As you might expect from a generation that's buying homes to start families, Millennials put a high priority on good neighborhoods and high quality schools. When asked about the most important factor regarding their next home purchase, 44% of Millennials replied with "safe neighborhood," followed by "good schools" at 19%.
In third place was "proximity to family and friends," a factor which saw an eye-opening 425% increase from the previous year. Like a lot of the other findings from the study, this suggests that Millennials are feeling uneasier and less secure as they transition into full economic participants.
Millennials Are Willing To Compromise
Realtors know that one of the first compromises many home buyers make is on the size of their home. But Millennials are willing to go even further than that.
As a group, Millennials are much more willing to pay more for a home that's inconveniently located than older generations. While 23% of Millennials were willing to buy a home near a highway, only 5% of Baby Boomers felt the same; similarly, 22% of Millennials would pay more for a home near a waste management facility, while only 3% of Boomers were. Millennials were also far more willing to buy lease-to-own or foreclosed properties.
Even high interest rates were no obstacle to Millennials. If interest rates were to surpass 6%, nearly half of Millennials would proceed with their plans to buy, while only 17% of Boomers would consider buying. Considering how much more you'd pay over the life of the loan at 6%, plus associated expenses like loan origination fees, this statistic shows just how determined Millennials are to own a home. But they do have their limits.
Millennials Have Deal Breakers For Buying A Home, Too
Older buyers are pickier because they can afford to be. Millennials don't have that privilege, and they know it, which is why they're willing to live next to the freeway, or the local dump. But there are things about a house that they just won't accept.
But unlike their more selective predecessors, Millennials' deal breakers are substantial, big picture flaws, and even then, they object to them at much lower rates than older generations. The number one deal breaker for Millennials was mold, with 57% of Millennials saying they wouldn't buy a home where mold was present. In contrast, 74% of Baby Boomers nixed a moldy home.
Other top deal breakers were pest infestation, foundation issues, and a leaky roof. These are serious flaws that can wreck an investment, and Millennials are right to object to them. But consider that Millennials only object to these flaws at a rate of about 50%, meaning that if you have a home with cracks in the foundation and water pouring through the roof, you're still basically a coin flip away from offloading it onto some desperate Millennials.
Millennials Might Be Victims of Their Own Enthusiasm in Buying a Home
Let's be clear; it's a good thing that the largest up-and-coming generation is interested in buying homes. But their eagerness might be leading them into taking on questionable properties that they soon come to regret, at exorbitant interest rates, in locations that make their investments essentially unflippable. Sadly, this tracks closely with findings from an earlier study that suggested many Millennials lack even basic financial literacy.
Why does this matter to the rest of us? Well, unhappy, regretful homeowners don't make strong communities. But, more importantly than that, Millennials' poor home buying choices are already eroding their desire to buy homes. In 2020, 70% of Millennials said homeownership was an important part of the American Dream, but just a year earlier, that number was 84%. If we see a couple more years of double-digit declines, the entire housing market could feel Millennials' pain.