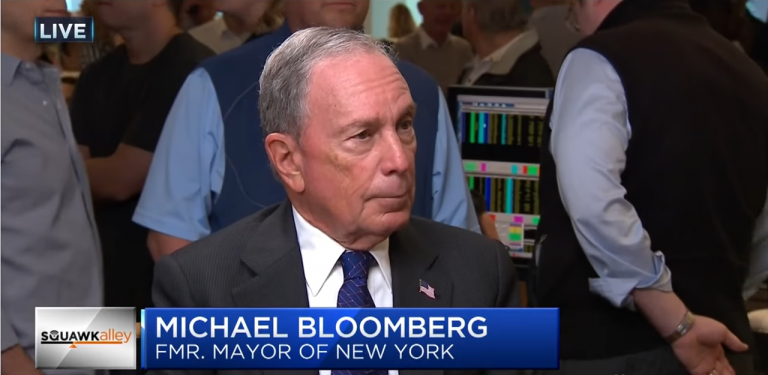 The presidential campaign of former New York City Mayor Mike Bloomberg may determine who wins in 2020. But despite spending hundreds of millions of his own money, Bloomberg has virtually no chance of getting the Democratic nomination – let alone winning the general election. Let me modify that slightly. If, by some miracle, Bloomberg were to win the nomination, then very possibly he could beat Donald Trump in the general election. March 3rd which is Super Tuesday, is key in determining whether Bloomberg can get on the ballot.
Q3 2019 hedge fund letters, conferences and more
Despite spending tens of millions of dollars a week on campaign advertising, Bloomberg has been unable to poll more than five or six percent, while the big four – Joe Biden, Bernie Sanders, Elizabeth Warren, and Pete Buttigieg -- have consistently been in the double digits. And yet, the combined expenditures of these four has been dwarfed by those of Bloomberg.
Khrom Capital killed it during the first quarter, continuing its strong track record; here are their favorite stocks
Khrom Capital was up 32.5% gross and 24.5% net for the first quarter, outperforming the Russell 2000's 21.2% gain and the S&P 500's 6.2% increase. The fund has an annualized return of 21.6% gross and 16.5% net since inception. The total gross return since inception is 1,194%. Q1 2021 hedge fund letters, conferences and more Read More
What is most significant about Bloomberg's advertising is that Donald Trump is his sole political target. While, of course, he also has spent a lot on introducing himself to voters, his negative ads against the president must be of great concern to the Trump re-election campaign.
Super Tuesday and Donald Trump
Bloomberg has jumped into the race because the great moderate hope, Joe Biden, although still the front-runner, has been a less than inspiring candidate. While no ball of fire himself, Bloomberg could no longer wait for Biden's candidacy to ignite.
He is not contending in the first four contests – Iowa, New Hampshire, South Carolina, and Nevada – leaving the big four to beat up on each other, and possibly force one or two out of the race. He is betting most of his bankroll on the fourteen state primaries – led by the two largest, California and Texas – on March 3rd, known as Super Tuesday. Nearly half the delegates to the Democratic presidential convention will be chosen on that day.
None of Bloomberg's rivals will be able to match his spending in any of these states. He will blanket the airwaves, print media, and social media with a plethora of campaign ads, far exceeding the combined spending of his rivals.
Will that be enough for him to win even one of those states? My own guess is that he will be lucky to pick up more than a handful of delegates, unless something completely unforeseen occurs between now an then. For example, if Joe Biden were to drop out before Super Tuesday, then conceivably Bloomberg would draw some of his support.
So, will he pick up all his chips and bow out of the game? I certainly hope not! But it would be great if he would keep pouring his money into all those anti-Trump ads.
Other considerations for March 3rd
Bloomberg can continue to play a crucial role then, even if he has no chance at the nomination – unless perhaps as a comprise candidate in a deadlocked presidential convention. Indeed, it would be extremely helpful if he kept  running his anti-Trump ads through the general election in November.
Two additional considerations may keep Bloomberg in the Democratic primary after Super Tuesday in addition to hoping for a brokered Democratic convention. First, his goal of defeating the candidacies of Bernie Sanders and Elizabeth Warren, both of whom he believes are too liberal to win – not to mention too liberal for his own taste. And second, having committed himself to defeating Trump, he will want to continue running his ad campaign against the president while he himself remains a candidate.
As much as Mike Bloomberg despises the president and is alarmed at what he is doing to our nation especially with regard to the environment and gun control, there is another mega-billionaire with an equally strong incentive to get involved.
That's right! Amazon founder Jeff Bezos, the richest man in the world, has been a sworn enemy of Trump since he purchased the Washington Post and supported its critical editorial policy. Surely, Bezos would love nothing more than to see the president lose – and lose badly.
Well, maybe it's time for Mr. Bezos to step up and spend a bit of his fortune on this crucial election. He could not only save our nation, but he could humiliate his archenemy.
If nothing else, think of the irony if Bernie Sanders were to win the Democratic nomination and secure the strong backing of Bezos and Bloomberg. Who would have ever predicted "Billionaires for Bernie"?