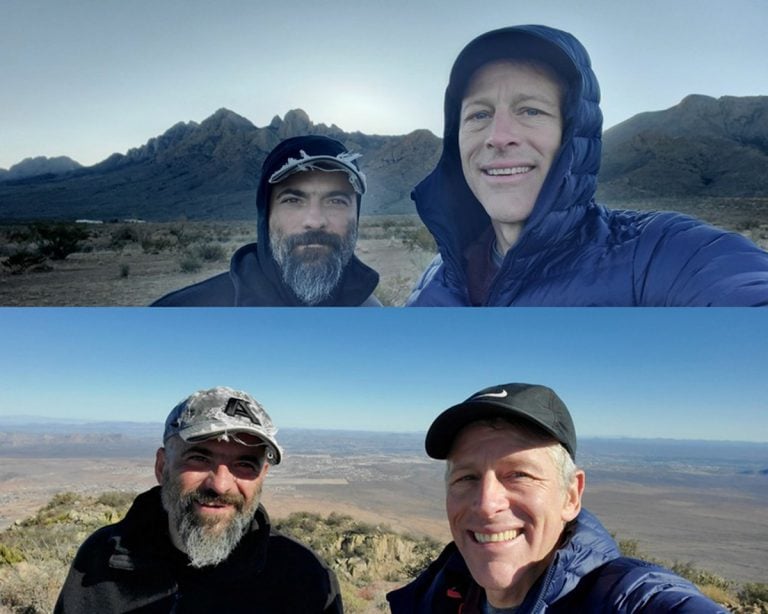 Whitney Tilson's email to investors discussing IBM (NYSE:IBM) is a classic value trap; IBM's Accounting Tricks; David Einhorn's annual letter; Brighthouse Financial; Bill Miller's Hedge Fund Rose 120% in 2019; My experience this week with American Airlines
1) In yesterday's e-mail, I analyzed the financials of two tech giants: Apple (AAPL), which I argued – contrary to the consensus view today – is a cash cow, not a growth company… and Google's parent Alphabet (GOOGL), which is a genuine growth company.
Today, let's look at another type of company, IBM (IBM)... which is a melting ice cube. Just take a look at its dismal revenue, operating income, and free cash flow ("FCF," or operating cash flow minus capital expenditures) over the past 11 years...
Crypto Hedge Fund Three Arrows Blows Up, Others Could Follow
A few years ago, crypto hedge funds were all the rage. As cryptocurrencies rose in value, hundreds of hedge funds specializing in digital assets launched to try and capitalize on investor demand. Some of these funds recorded double-digit gains in 2020 and 2021 as cryptocurrencies surged in value. However, this year, cryptocurrencies have been under Read More
IBM accounting "tricks"
It's little wonder, then, that IBM has been a total dud over the past decade – nearly flat while the S&P 500 Index has more than tripled...
IBM reported earnings after the close on Tuesday. Investors, analysts, and the media were generally positive (for example, see this article in the Wall Street Journal: IBM Earnings Hint at Signs of Turnaround) and the stock is up since then, but all I see is more of the same: management trying to hide a declining business with misleading accounting.
For example, IBM's revenue growth in the fourth quarter was a mere 0.1%, but in its earnings release, the company trumpeted 3% revenue growth (which is still terrible in a booming economy and tech sector) after "adjusting for divested businesses and currency."
What IBM failed to adjust for, however, was the benefit from the acquisition of software firm Red Hat, which closed in mid-year 2019. This was no small impact – in its last quarter as a public company (ending in May 2019), Red Hat reported revenue of $934 million. Without this boost, IBM would have reported yet another quarter of declining revenue – which would have been the 28th in the past 31 quarters.
IBM, which only has a roughly $126 billion market cap today, paid $34 billion for Red Hat. Yet even after consolidating Red Hat, IBM was only able to show 0.1% revenue growth – that's pathetic!
Acquiring Red Hat also nearly doubled IBM's net debt from $32 billion at the end of the second quarter to $60.7 billion at the end of the third quarter, which it reduced slightly to $59.3 billion by the end of the year. But you'd never know that from reading the earnings release, which in the "Highlights" section on the first page boldly stated that "Debt reduced by $10 billion since closing the Red Hat acquisition."
This gives the highly misleading impression that IBM paid down debt by generating robust FCF. IBM indeed generated nearly $6 billion in FCF in the second half of last year, but it paid out nearly $3 billion in dividends (the stock is currently yielding 4.5%, which is one of the few things supporting it). So where did the other $7 billion come from to pay down debt? Easy – IBM just drained its cash. That's hardly the way investors like to see companies pay down debt, which is no doubt why IBM hid this fact.
Investors at this point shouldn't be falling for IBM's misleading accounting – the company has been doing it for decades. Heck, I wrote an article 18 years ago on IBM's Accounting Tricks!
2) I enjoyed reading the annual letter by hedge-fund legend David Einhorn of Greenlight Capital. In it, he disclosed and discussed his 10 largest positions. Of them, I thought Brighthouse Financial (BHF) was the most interesting. According to Einhorn's estimates, it's trading at a mere 4 times 2020 consensus earnings and 31% of book value. Here's an excerpt:
In 2018, the company announced that it would return $1.5 billion to shareholders by the end of 2021. At that time, management was clear that its targets were sensitive (in both directions) to capital markets. As a result, we believe there is an excellent chance BHF will exceed its capital return targets. Even at current levels, the company is buying back stock at a rate of over 1% of the company each month. Given the discount to book value, the buyback alone is causing book value per share to grow by 10% per year, in addition to the company's earnings.
Bill Miller's Hedge Fund crushes it
3) Speaking of legendary investors (and good guys), I'm happy to see my old friend Bill Miller doing well: Bill Miller's Hedge Fund Rose 120% in 2019 After Fast Finish. Excerpt:
Legendary investor Bill Miller's hedge fund jumped 120% last year – and he says it's because he didn't stray from his top names.
"In the fourth quarter, we did our favorite thing to do in markets: nothing," Miller wrote in an investor letter dated January 15. "No new names and no elimination of holdings from the portfolio. This doesn't happen as often as it probably should."
4) I've taken four flights on American Airlines (AAL) in the past two days – a round-trip to El Paso, Texas with a layover each way in Dallas. And in New Mexico, I visited the Virgin Galactic (SPCE) Spaceport with my colleague Enrique Abeyta.
After reading this Wall Street Journal article about the 2019 airline rankings, in which American Airlines was dead last, trailing even the ultra-low-cost carriers, I was dreading the flights. But I ended up being pleasantly surprised. American's new Terminal 8 at JFK is gorgeous, all four planes appeared new (I especially envied the flatbed seats in first class on the flight to Dallas), the app worked well, the boarding process and general level of service were excellent, and, in a very nice surprise, I got upgraded to first class on both flights back to the east coast yesterday. Two thumbs up, American... keep up the good work!
5) After visiting the Virgin Galactic Spaceport on Wednesday afternoon, Enrique and I had a few hours free... so we hiked to the top of nearby Baylor Peak – 9.2 miles round trip and 2,800 feet of vertical over four hours yesterday morning. Beautiful! Here are pictures of us at the start of the hike – it was chilly at 8 a.m. – and at the top, with Las Cruces, New Mexico behind us:
Best regards,
Whitney
Updated on