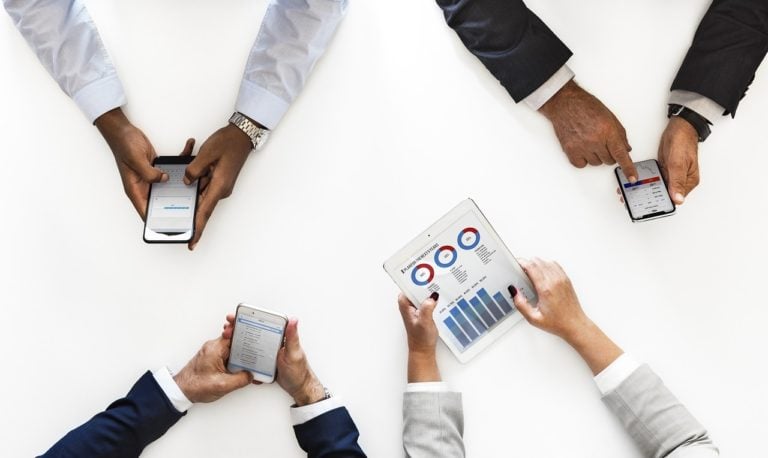 Businesses need contacts or, in marketing terms, leads in order to achieve the sales and status they desire. It's not just customers that companies are keen to connect with, but other businesses too. Acquiring such leads is a matter of attracting a brand's representative and convincing them that your business' services are worth investing in.

There are many effective B2B lead generation strategies, but sometimes the personal approach acts as the most effective. This method, however, is delicate, as people become more accustomed to ad and email marketing than talking on the phone with a stranger. With this in mind, here are four tools to integrate into your campaign for maximum B2B lead generation, which also illustrate the benefits of incorporating a personal touch.
Q4 2019 hedge fund letters, conferences and more
How A Weakening PE Market Serves As Another Sign Of A Weakening Economy
Amid the turmoil in the public markets and the staggering macroeconomic environment, it should come as no surprise that the private markets are also struggling. In fact, there are some important links between private equity and the current economic environment. A closer look at PE reveals that the industry often serves as a leading indicator Read More
Know Your Lead
When someone makes contact with your business, from reading a blog post to sending a query, they become a lead. Depending on their actions, some basic information is shared with the company, like the lead's name, email address, or referrer. This data can be used to compose a personalized profile for each lead. If a phone number has not been provided, a friendly but professional digital interaction via email or LinkedIn is a good way to break the ice, make an initial pitch and inquire if a chat over the phone would be acceptable.
There are also digital tools that can do all the information gathering for you. Lusha, for example, is a B2B software provider that can be added to Chrome, Salesforce, and other online platforms. It scours the web for data about a company and authenticates it before providing you with a clear and enriched profile for you to use.
When the time comes to contact a lead, you will be able to present them with an offer that, based on their information, would likely appeal to them the most. If handled correctly, this will immediately grab their interest, make a positive impression, and strengthen your business relationship with them.
Get to the Point
Cold callers have around 10 seconds to convince a prospective client that continuing the conversation is worthwhile. Among several invaluable statistics available at FinancesOnline, is some wisdom concerning what influences people's purchase decisions when contacted in this way. Over 92% are attracted by the caller's ability to collaborate with and educate them on new insights on products and industries, as well as the value of services offered.
A personal approach, whether over the phone or a Skype call, can hit these goals in half the time of an email or social media exchange. Get to know your business and sector as well as possible. This allows you to have an honest and productive conversation with a lead without needing scripts and cheat sheets.
Offer Competitive Incentives
By knowing the market – competitors, trends, news – you are better prepared to provide the right incentives at the right time to the right people. Flipboard is another handy tool to consider for this very purpose. As a news aggregator, you can select topics and news sources of interest and the app brings reports from all these platforms to one place.
The goal is to set up discounts, special promotions, video tutorials, and other features that would bring traffic during a particular holiday or event, for example. Then, when leads are contacted directly, you can have relevant incentives or helpful digital content at hand to attract or assist them. Prove that your business is of higher quality than its competitors.
Be Human
B2B lead generation involves normal interactions between people. Despite the expected rise of automated communications, a real human voice is always better than a chatbot or even an AI assistant. Even if you only communicate with a lead through live chat or social media, you need to be approachable and clearly interested in their benefit more than your own. A professional client may appreciate a degree of formality, but the conversation can be steered in a friendly manner towards what they want and how you can provide it.
This strategy has two effects. Firstly, out of politeness and curiosity, it reduces their inclination to just end the call. Secondly, it keeps opening avenues for you to further bond with the client by putting more opportunities on the table for them to at least think about. What you want to come across as is sympathetic and lucrative.
Make use of digital solutions that will make lead generation easier, but spend an equal amount of time planning how different B2B leads should be approached. At the same time, memorize a checklist for when you are interacting with clients, which should make this personal approach friendly, enlightening, and efficiently focused on their needs.
Updated on