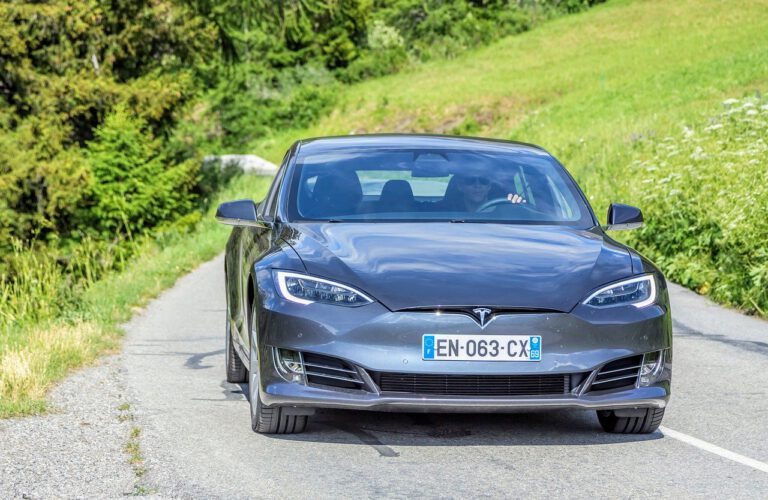 From Whitney Tilson's latest email to colleagues. On bull vs bear noting that Audi etron out-sold tesla model and more competition is coming online now.
An interesting article in today's WaPo: Teslas still go much farther on a single charge than their competitors. But the strategy carries risks.
Two of my readers had a spirited debate, which I think captures well the best bull and bear arguments. First, my bullish reader wrote:
Investing in the Next Generation of Emerging and Frontier Markets with Maurits Pot
ValueWalk's Raul Panganiban with Maurits Pot, Founder and CEO of Dawn Global. Before this he was Partner at Kingsway Capital, a frontier market specialist with over 2 billion AUM. In the interview, we discuss his approach to investing and why investors should look into frontier and emerging markets. Q2 2021 hedge fund letters, conferences and Read More
Tesla will kill ICE demand. New vehicle market is 85 million a year. It seems Tesla is going to rule this market. I don't understand why many people can't see this. I was an early investor in Netflix, Apple and Amazon. The similarity is so obvious. Something new is so much better than the old, it's just going to kill the old industry. In the end, Netflix killed Blockbuster, Apple killed Nokia, Amazon killed lots of physical stores. Blockbuster tried to do online streaming, failed. Nokia tried to develop smart phones, failed. Barnes and Noble tried to sell online, they even developed an e-reader, failed. When Apple introduced iPhone in exactly 13 years ago, its stock jumped, from $12 to $12.50. I was thinking this thing called iPhone will rule the world, everyone will buy an iPhone. They could make hundreds of billions dollars from iPhone alone. Wall Street was saying that the iPhone wouln't take much market share next quarter (2007)…. they were short sighted. Today, Apple is above $300 a share, plus all the dividends. Today, Tesla doesn't make much money from each car, gross margin only 18%, net margin negative. But if you look at the longer term picture, Tesla will sell 500 million EVs with $10k profit from each car. That's 5 trillion dollars profit from vehicle alone, not to add the energy side and ride sharing network.
Right now every company is pouring so much money into EV and autonomous driving, because if they don't do it, their business will be gone in two years. They have to change to survive. But can they build better products than Tesla? That's the question. If someone can build better product at lower cost, I would sell TSLA immediately.
The reality is the contrary. Tesla's Model Y all-in cost less than $30k, battery lasts 1 million miles, full self-driving features coming this year, large charging network adding hundreds more stations every quarter, all buyers love their Tesla so much. Young people beg their parents to buy Tesla next. After they bought it, they say it's the best fun product they ever bought. They LOVE it. I can never understand those bearish Wall Street analysts. Do they know how to analyze these things? Do they talk to the buyers?
No other companies can compete with Tesla's Model Y, not even remotely, on both cost and performance. Watch Model Y getting 1 million demand out of the door, and increase to 10 million a year by 2027.
About the pickup truck. Wall Street thinks it's ugly, nobody will buy it, but Tesla probably already has a half million reservations. Tesla's pickup truck will be so much better than all the competition, both ICE and EV, I predict other programs will shut down because they can't compete with the Cybertruck. I do think Wall Street in general needs to learn how to evaluate this kind of company. They need engineering talent. They think Rivian, Ford, VW, etc. will be able to compete with Tesla on EVs. Watch this unfold, all of them will fail badly. I hope they can do well, but business is tough, they can't get the cost level near Tesla, they can't compete as the overall package.
It's fun time. People like me invested in Tesla at $20, $25, $30… we understand everything about this business and the competition. We have been right all along, shorts have been wrong in every step. What make you think those shorts will get right in the next 10 years? The chance for them to be right is very low.
I could be wrong too, just like everyone else. So far I have been right on lots of the companies, because I know what's important, what's not important. In the end Tesla will become a company larger than Apple. Those who missed the whole run really should regret why they missed the train when so many people tell them they are wrong.
Thanks for all your emails.
The other replied about the Audi etron out-selling the Tesla models
Ummmm…
Not that it necessarily will matter in 2020 and beyond, but in Tesla's most recently reported quarter (September 2019), revenues were down 8% and profit fell 54% from the prior year.  That put Tesla in the enviable position of being perhaps the most anti-growth automaker in the world.  Q4 2019?  Revenue should be approximately flat with last year's $7.2 billion.  Basically, flat year over year.  Tesla was a strong growth story until the middle of 2019, and perhaps it will become on again in 2020 — but it's not been one as of late.  Investors seem to operate in a fact-free environment right now.
Some like Tesla's product; others don't — and some like it until their first or second repair/tow event.  Once Tesla goes beyond the early adopters, patience with laughable quality, reliability and service issues, may come back to haunt the company just like it did with the U.S. automakers in the 1970s, 1980s, 1990s and indeed into the 2000s.
We already saw how the Audi eTron in particular, and the Jaguar i-Pace to some extent, punctured Tesla's Model X and S sales, especially in Europe.  In 2019, Audi eTron out-sold Tesla Model S by 2:1 in Europe, and the Model X by more than 2:1: http://ev-sales.blogspot.com/search/label/Europe In other words, the Audi eTron out-sold Tesla Model X and S *combined* in Europe in 2019.  Tesla's significantly less expensive Model 3 may still rule the sheer units delivered in 2020, but the onslaught of $20,000 to $40,000 BEV competitors arriving in Europe mid-late 2020 and slightly thereafter, will ensure the Model 3's demise in Europe in 2021.
Model Y?  It may get off to a good start in 2020, but that will change with all the competitors coming online only months later, if even that.  In the meantime, Audi, Jaguar and Mercedes will simply lower the prices of their all-electric SUVs, currently in the $70,000 to $75,000 starting price range, to take customers away from the Model Y — in Europe (not in the U.S., where the de-facto EV quotas are as stringent in 2020).
Tesla promised "feature-complete" full-self-driving (FSD) by the end of 2019.  It did not happen. In fact, it didn't come within decades of happening. A Tesla today is less capable of driving itself from A to B than my house cat.  Forget some sort of government approval (none needed!), there will not be any driverless cars (Level 5, as Elon Musk promised, specifically) from Tesla — or any other automaker — in the market for many decades to come.  Not in our lifetime. This may prove to be Tesla's biggest liability of them all, having collected money from this already.
Bottom line:  Tesla fanboys seem largely unfamiliar with most of the 200 competitive models that will be entering the market over the next 36 months.  Some of them will be wonderful, others merely good, yet others unremarkable and some perhaps even bad. Their cumulative weight of their impact on industry profit margins will, however, be severe.
Tesla wants to sell their so-and-so vehicle for $40,000?  "Fine, we'll sell our equivalent vehicle for $30,000. Or $20,000."  At that point, it doesn't matter how "good" Tesla's vehicle is.
That's not a good recipe for revenue or profit growth.