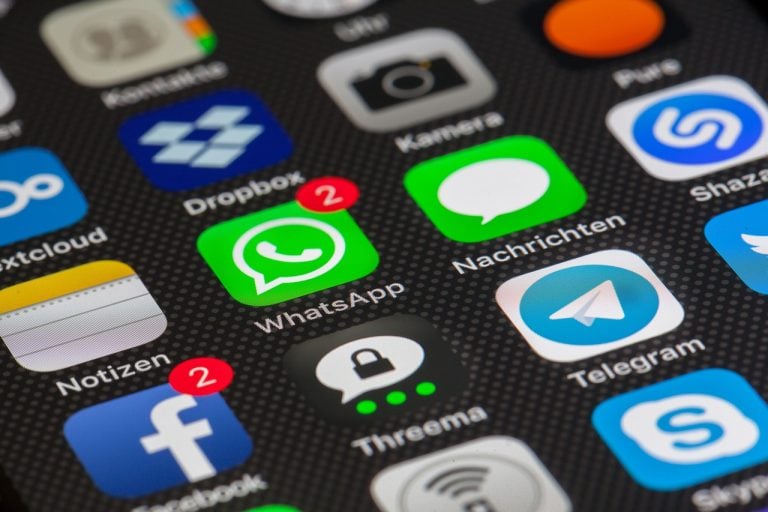 The Facebook-owned social media platform WhatsApp is once again the center of attention, as WhatsApp accounts of Kashmiri people have started getting deactivated. It's been four months since the internet ban in the area started, and as many people reported on Twitter, their contacts started disappearing from the WhatsApp groups and contact lists.
After 4 months of total communication blackout, @WhatsApp is automatically deleting Kashmiris from groups.#Kashmir pic.twitter.com/GD1GXKNrX6

— Dr. Shahnawaz B. Kaloo (@DrKaloo) 4 December 2019

Exclusive: Voss Value Launches New Long Only Special Situations Fund

Since its inception in January 2012, the long book of the Voss Value Fund, Voss Capital's flagship offering, has substantially outperformed the market. The long/short equity fund has turned every $1 invested into an estimated $13.37. Over the same time frame, every $1 invested in the S&P 500 has become $3.66. Q1 2021 hedge fund Read More
As BuzzFeed News reported, WhatsApp accounts of Kashmiri people indeed started disappearing in the state. Back in August, the Indian government violated Article 370 to remove the state from its autonomous state, which also led to the internet ban in the region in order for law and order to be maintained.
Now, four months later, a lot of users that either used to be in the region or elsewhere, took to Twitter to report on the WhatsApp accounts of Kashmiri people disappearing, with accounts being disabled. Several users shared screenshots of their WhatsApp groups and contacts that have disappeared including their friends, peers, and even family members.
BuzzFeed News then contacted Facebook about the issue to which the spokesperson said that Facebook has a global policy of expiring accounts, which means that the accounts that are inactive for over 120 days in continuity will be disabled.
We haven't used our family group chat since Aug5, but today it was heart wrenching & mildly tear jerking to see all my people 'leave' our group. Those who still have access to their familys' idiosyncrasies should consider themselves privileged. @WhatsApp I need answers! #Kashmir pic.twitter.com/WxTqw3EZZF

— Soprich (@soprich2) 5 December 2019
"WhatsApp cares deeply about providing users everywhere with the ability to privately communicate with their friends and loved ones. To maintain security and limit data retention, WhatsApp accounts generally expire after 120 days of inactivity. When that happens, those accounts automatically exit all their WhatsApp groups. People will need to be re-added to groups upon regaining access to the internet and joining WhatsApp again," Facebook said in a statement to BuzzFeed News.
The statement provided to BuzzFeed News also states that the affected users will be able to register their accounts on WhatsApp again once the internet access is restored in the area. The data that is attached to WhatsApp will stay in the phone, so once the account is re-registered, the data they had on the phone will sync with the app online.
4 months of inactivity, WhatsApp accounts from Kashmir are getting deleted. Weird to see individuals you haven't spoken for all these months 'leave' WA groups whereas in reality an important part of their digital imprint – images, videos, texts & memories attached – vanishing.

— Khalid Shah (@khalidbshah) 4 December 2019
However the FAQ listing on WhatsApp contradicts what the spokesperson told BuzzFeed News. The site's FAQ page explains that the accounts that have been inactive for up to 30 days will be completely deleted, which also indicates that the deleted WhatsApp accounts of Kashmiri people will lose their account data permanently unless the internet comes back and they manage to reactivate their accounts, or backup their account data which includes their chat logs, shared images, videos, locations and other links.
As BuzzFeed reported, Facebook didn't highlight how many WhatsApp accounts of Kashmiri people were affected, but those who had their profiles deactivated will have to re-register if they want to continue using the platform. WhatsApp's India users make up the largest market in the world, being used by around 400 million Indians, with WhatsApp groups being the prominent source of online conversations in the country. That said, when Kashmiri users started disappearing, it was noticed by a lot of people.