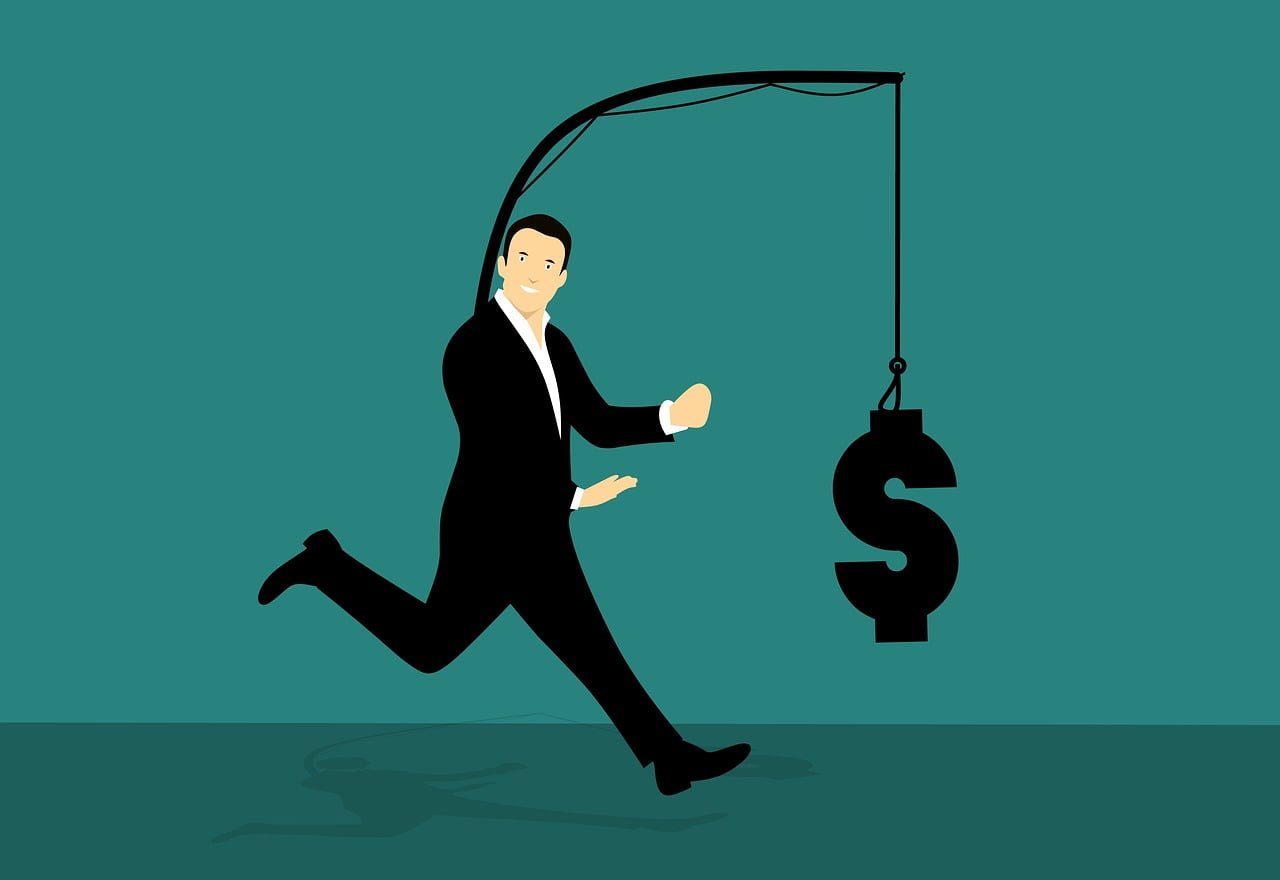 Creating a start-up business is exciting, but the one thing which often eludes new entrepreneurs is exactly how much to pay both themselves and any employees during the start-up process.
In this article, I'm going to take you through how to calculate start-up salaries as well as exploring the most important considerations when deciding upon a startup salary.
Q3 2019 hedge fund letters, conferences and more
Crypto Hedge Fund Three Arrows Blows Up, Others Could Follow
A few years ago, crypto hedge funds were all the rage. As cryptocurrencies rose in value, hundreds of hedge funds specializing in digital assets launched to try and capitalize on investor demand. Some of these funds recorded double-digit gains in 2020 and 2021 as cryptocurrencies surged in value. However, this year, cryptocurrencies have been under Read More
Let's get to it!
The Function of Startup Salaries
Broadly speaking, there are two fundamental aspects to start-up salaries which you should consider. These are the Current Function and Future Potential of a salary structure.
How much value you place on these two ideas is going to inform your startup salary decisions.
The Current Function Salary
Current Function salaries are all about the here and now, as well as building a foundation for upcoming fundraising initiatives.
Remember, creating a start-up business, initially isn't really about achieving miraculous results in the short term, but rather what you can do to attract investment sooner rather than later.
The current function salary is based on immediate business concerns, as well as getting the business to the next round of funding.
For example, let's say your start-up business plan template consists of three initial fundraising milestones. The first milestone is to take care of administrative business concerns, initial market research, and preliminary product development.
Your second startup fundraising milestone is to complete your product development and the third milestone is to gain investment so you can launch your product (your business plan may vary widely from this).
The current function salary is always going to be concerned with the immediate fundraising milestone and getting the business to the next round of presenting your pitch deck with potential investors.
Calculating the salary you should pay either yourself or an employee for the first milestone, then, may differ drastically from salaries given during other milestones.
For example, you might decide to give yourself no salary for the first few milestones, but pay a market researcher to gather data needed for later investor pitches. The amount of market research you need to make those pitches convincing, will determine the amount of work, and, therefore, the salary or fee you would pay a market researcher for performing that task.
Future Potential Salary
Getting to the next milestone isn't the only consideration when deciding salaries. Future potential models for salary calculation also come into play.
A future potential salary is a salary paid either to yourself, an employee, or a contractor, to carry out a task which, when done, will be extremely valuable to your business in the future.
Perhaps you require a software engineer to develop a new app. The skill level, experience, and future potential of that app is going to affect your salary calculation.
There will be times when you pay a salary or fee to someone to complete a task which will bring in revenue down the line. How much value this task holds for your business, will play into the salary valuation.
In other words, think about what a salary will bring immediately to get you to the next milestone (Current Function) and what a task will bring to your business later (Future Potential).
Calculating Employee Salaries for a Startup
Keeping both the current function and future potential salary components in mind, the amount of money you pay an employee or freelancer to do work for your business, is going to come down to available funds, market value, and talent investment.
You should not pay out money that your business cannot afford.
Whatever your available funds, these will dictate what you can offer an employee or freelancer.
Your available funds or budget for salaries should be determined by money in the bank and revenue. There's no point in paying someone a large amount of money for two months and then discovering that you no longer have the finances to pay them to complete an essential task later on.
Make sure your available funds cover the time it will take to complete an essential task.
Market value also plays a huge part in employee salaries. Looking around at other start-up businesses, look to see what employee salaries tend to be for similar work hours and tasks. This will give you a ballpark figure for what most people will find acceptable.
Lastly, if your available funds and revenue allow for it, you may wish to pay slightly over the odds for someone who is exceptionally talented. If they are going to add value to the overall business and allow you to achieve goals quicker and to a higher standard, sometimes you should pay more to get them on board.
Alternatives to Cash Salaries
Cash isn't the only way to pay employees or freelancers. However, in looking at alternatives, you have to make sure that what you're offering is fair. Payment simply for "exposure" or "experience" could bring your brand a bad reputation before it's even started.
Despite this, you may be able to offer employees equity in the business. This makes them feel part of the journey and gives them a vested interest in making the start-up succeed.
If you have a brilliant product or services concept but don't currently have the money to pay much to your staff, some may be willing to put time towards the project in exchange for equity in the business or other perks.
One thing to remember is that if you're not paying either the going rate or have given some future promise of equity or income, then you cannot exactly expect the same output. People in this situation may be working on these projects in their free time rather than during their working hours.
However, though tasks may take longer, you should still expect a high level of effort.
It's important that you value this input and do not expect someone to put 40 hours in a week without being paid, unless they truly believe in the product or service and have the finances themselves to give that time to you.
Paying Yourself a Startup Salary
How much you should pay yourself out of your business funds, is a controversial topic. In the beginning, many entrepreneurs take nothing out of their business, especially if it's not currently generating substantial revenues.
This dedication shows to potential investors that you are not going to siphon away investment into your own pocket. Something that a good M&A advisor  might recommend.
That being said, if running your business is your full time job and you need to take a salary to survive, I suggest taking the minimum you can in the beginning to keep yourself afloat, unless your business can truly afford more.
Again, investors will be impressed by this care with finances and will be much happier with you taking a large salary once your startup is up and running.
---
Alejandro Cremades is a serial entrepreneur and the author of The Art of Startup Fundraising. With a foreword by 'Shark Tank' star Barbara Corcoran, and published by John Wiley & Sons, the book was named one of the best books for entrepreneurs. The book offers a step-by-step guide to today's way of raising money for entrepreneurs.
Most recently, Alejandro built and exited CoFoundersLab which is one of the largest communities of founders online.
Prior to CoFoundersLab, Alejandro worked as a lawyer at King & Spalding where he was involved in one of the biggest investment arbitration cases in history ($113 billion at stake).
Alejandro is an active speaker and has given guest lectures at the Wharton School of Business, Columbia Business School, and at NYU Stern School of Business.
Alejandro has been involved with the JOBS Act since inception and was invited to the White House and the US House of Representatives to provide his stands on the new regulatory changes concerning fundraising online.
Updated on