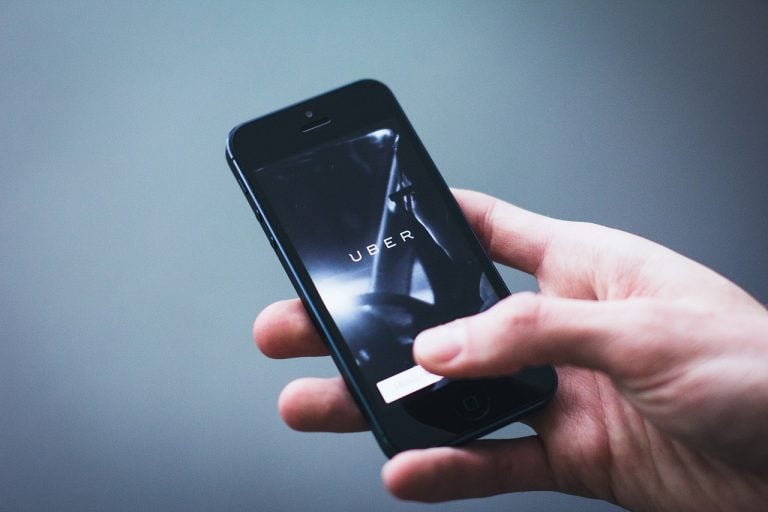 Whitney Tilson's email to investors discussing Enrique Abeyta on Uber and Lyft; This cracked me up (literally!); My new phone; Question No. 5 to ask before you marry someone.
1) My colleague and Empire Elite Trader editor Enrique Abeyta shared his latest thoughts with me on ride-sharing giants Uber (UBER) and Lyft (LYFT)…
Lyft shares were down 5% on Monday after two analysts at KeyBanc came out with their quarterly "cohort" analysis for both Uber and Lyft that looks at rider retention, average spend per retained rider, and total spend.
ValueWalk's August 2021 Hedge Fund Update: Point72 Suffers Loss; Hedge Fund Assets Hit $4 Trillion
Welcome to our latest issue of ValueWalk's hedge fund update. Below subscribers can find an excerpt in text and the full issue in PDF format. Please send us your feedback! Featuring Point72 Asset Management losing about 10% in January, Millennium Management on a hiring spree, and hedge fund industry's assets under management swell to nearly Read More
For every quarter since the first quarter of 2017, the survey has identified a group of new users for these companies and then monitored the development of their usage. The database now consists of 1.8 million unique accounts and 36 million transactions per month, so it is quite substantial.
The survey revealed that average ride-share transactions per retained user declined for both companies. This suggests, according to the KeyBanc report, that "ride-sharing is not currently capturing a greater share of owned-car driving over time, and that consumers react elastically to price increases."
But as Enrique explained, that wasn't even the worst news from the report…
New riders to Uber and Lyft combined were down 2% year-over-year in the third quarter of 2019, with an especially sharp drop for Lyft, as you can see in this chart from the report…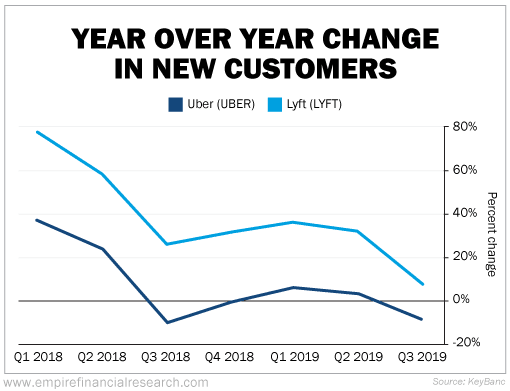 This is bad news for both companies. As the report noted, it "suggests the U.S. ride-sharing market is largely penetrated and must increasingly rely on increasing average volume and raising prices to drive growth."
As for their stocks, the fact that both have been total dogs might lead the casual observer to think they're cheap, but they're not. Though growth is slowing and Uber and Lyft are still losing hideous amounts of money, they still have big market caps ($52 billion and $14 billion, respectively) and trade at high multiples of sales (3.7 times and 3.3 times, respectively). This raises the question: What kind of multiple is warranted for unprofitable, low-growth sales?
These stocks have plateaued at recent levels over the last few months because the companies established what I consider to be phony financial metrics and targets and then managed to hit them. But I don't think that will last. When they start to miss even their phony numbers, shareholders need to watch out below…
Rather than focusing on low-quality companies that are hemorrhaging cash – as is the case with Uber and Lyft – Enrique and I have joined up to recommend safe companies with big upside in our brand-new newsletter, Empire Stock Investor.
In the first issue, we recommended a business Enrique knows intimately. This company is in a recession-proof industry, dominates its market, and has 150%-plus upside from today's levels.
And in the next issue – out next week – we're recommending a stock I know very well. It's by far the highest-quality company in its industry, and yet it's also the cheapest! Like every other recommendation in Empire Stock Investor, it's safe enough to put in your IRA.
Right now, you can get 75% off your first year of Empire Stock Investor. Get the details here.
2) This cracked me up (literally): I was biking down Fifth Avenue a week ago, talking to someone using a Bluetooth earpiece (not very safe, I know!), when my call was cut off and I heard a computer voice say, "headset disconnected."
I cursed, stopped, and reached into my jacket pocket to redial my friend – but the phone wasn't there! I hadn't zipped the pocket, so it had fallen out.
I turned around and as I quickly biked back up the street, I saw a big bus at the red light. I passed it and, another block up, saw my phone in the middle of the bus lane. Might the bus have missed it?
Nooooo… This is what a phone looks like (front and back) when it has been run over by a bus – yikes!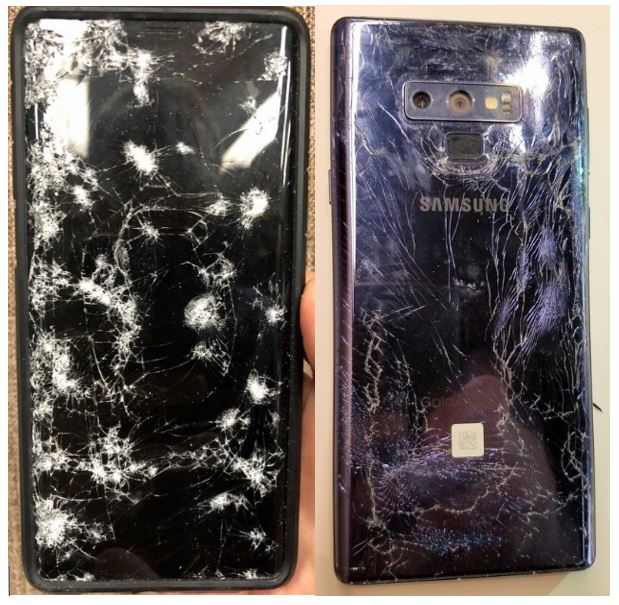 I replaced my old phone, a Samsung Note 9, with the latest, greatest model, the Samsung Galaxy Note 10+ 5G, which I'm happy with so far, even though I haven't been able to test the speed of Verizon's (VZ) 5G network in New York City. The company claims to have 5G coverage in the city, but I haven't been able to find it (I'm sure that will improve over time, however). But I love the camera and the gigantic, sharp, and bright screen.
My new phone underscores why I switched away from the iPhone a decade ago: Top-of-the-line Android phones have long had the latest features and technologies a year or so before iPhones. When I first switched, it was 3G service and a large screen. Now, it's 5G, which is much faster than 4G…
Best regards,
Whitney