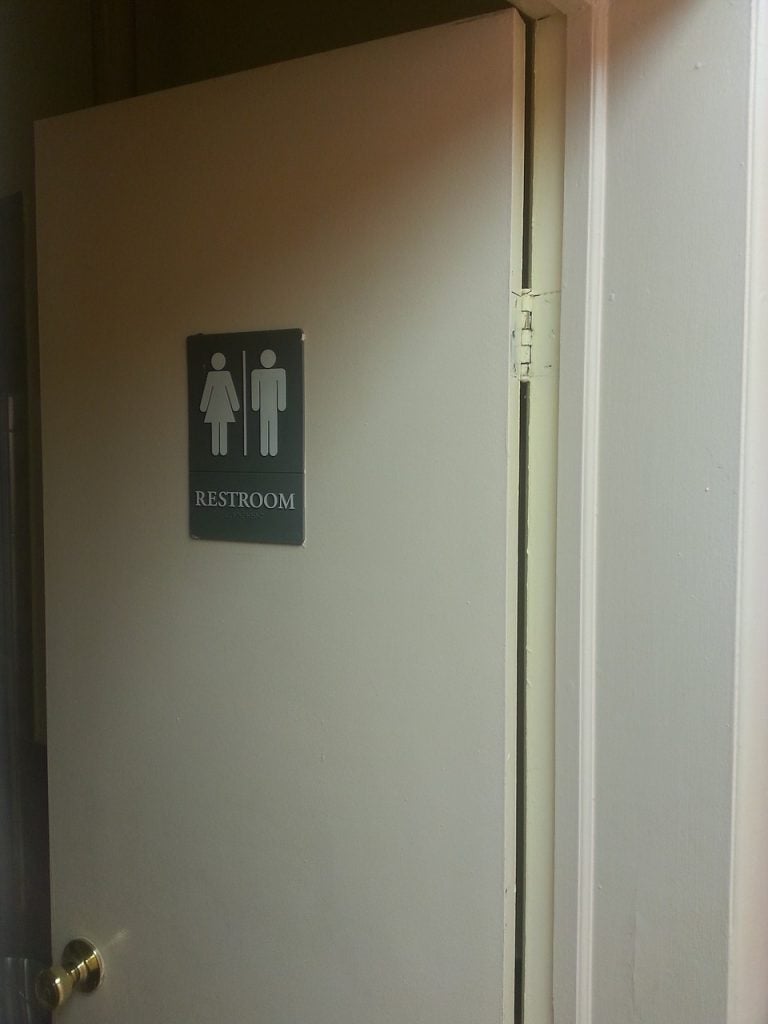 Male Restrooms Turning Into All-Gender Multi-User Restrooms: SSpreading On Campuses; Ally McBeal Model Copied at GWU, Yale, MIT, American, U MD, U OK, Others
WASHINGTON, D.C. (December 2, 2019) – Pressed by the restroom concerns of LGBTQ students, and women tired of waiting on longer restroom lines than men [Potty Parity], universities are increasingly experimenting with a simple solution which does not require the construction of new toilet facilities nor any additional expenses, notes public interest law professor John Banzhaf.
Q3 2019 hedge fund letters, conferences and more
Exclusive: Dan Loeb's Two New Stock Picks [Q1 Letter]
Third Point's Dan Loeb discusses their new positions in a letter to investor reviewed by ValueWalk. Stay tuned for more coverage. Loeb notes some new purchases as follows: Third Point's investment in Grab is an excellent example of our ability to "lifecycle invest" by being a thought and financial partner from growth capital stages to Read More
Banzhaf, who has been dubbed the "Father of Potty Parity," has won over 100 law suits against sex discrimination, pressured the U.S. House of Representatives into constructing a restroom adjacent to the House floor for female legislators, and played a major role in establishing what appears to be the first multi-user all-gender restroom at a U.S. university.
The traditional and still most widely used approach to not forcing transgender students to use toilet facilities inconsistent with the gender identity is to provide single-user restrooms.  In some cases they can be made available inexpensively simply by removing signs reading "men" or "women" or "faculty" on the doors of existing single-user toilet facilities.
The evolution of male restrooms
But this approach often does not establish enough readily available facilities for all transgender students, especially if breaks between classes are short and/or the distance which must be traveled to the nearest single-user restroom is long.
However, constructing new single-user restrooms, especially in existing buildings, is often very expensive and/or difficult because of the need to run water and sewer lines to an existing closet or small room.
But no matter how many additional single-user restrooms can be made available, they represent a very inefficient response to the limited needs of only a very small group of students, suggests Banzhaf.
A much better and more efficient method, and the one he helped pioneer at the George Washington University [GWU] Law School, is to take existing multi-user male restrooms and turn them into multi-user all-gender restrooms simply by changing the sign at  the entrance.
Yale Law School recently followed GWU's lead after overcoming some legal problems related to building codes.  Now, as Law.com is reporting, "Law Schools Are the Latest Battleground for Gender-Neutral Bathrooms," with efforts underway to follow the lead at Seattle University School of Law and the University of Minnesota Law School, it reports.
Perhaps it's natural for law schools to be leading the way, argues Banzhaf, since their students may be more sensitive to the need to protect the rights of various minorities, including LGBTQ students, and because law school students are more mature than undergraduates, and therefore less likely to misbehave when different genders share the same restroom facilities.
Besides, says Banzhaf, an early harbinger of toilet facilities open to all was the large all-gender restroom featured very prominently on the Ally McBeal program which was used by all the lawyers, and which was the scene of many of their fictional interactions.
University bathrooms
Today the movements towards multi-user all-gender restrooms - whether originally constructed as such, or simply former male restrooms transformed with new more inclusive signs - is spreading well beyond law schools, with experiments now in place in at least the following: MIT, American University, University of Maryland, University of Oklahoma, and Sarah Lawrence.
Having public restrooms that everyone can use addresses the concerns of transsexuals who object to being forced to use restrooms which are inconsistent with their gender identities, as well as of females who are often forced to wait on much longer lines than males to use restrooms, especially during a brief intermission at university events; a problem only beginning to be addressed with the Potty Parity laws Banzhaf is helping to promote.
Multi-user all-gender restrooms also satisfy the needs of transsexuals (as well as transvestites) - who dress in a manner inconsistent with their anatomical sex - to be able to have ready access to conveniently located restrooms without having to declare any particular gender preference or identity, while at the same time insuring that traditional girls and women will not find anatomical males (transgender or otherwise) in their restrooms marked "female."
Converting what were originally male restrooms into all-gender restrooms also avoids the need for schools to construct many more single-user all-gender restrooms (another popular solution) - which are expensive at best, and often near impossible to establish in existing buildings - so it's a win, win, win situation, proclaims Banzhaf.
What Banzhaf's GWU Law School has done is simply to re-designate what was formerly a typical men's restroom - with 3 urinals, 1 toilet in a stall, and 2 wash basins - as an all-gender restroom. Since the percentage of students who are transsexual is very small, most of the time the room functions as any other male restroom would, with several men able to use the urinals at the same time.
Transsexuals and male restrooms
However any person - including not only transsexuals, but also transvestites, students who are bashful, have shy bladder syndrome (paruresis), etc.  - can enter this restroom without exposing themselves to others, or identifying with any particular gender, and relieve themselves in the privacy of the stall.
Because traditional women could even use this stall toilet if time is short and the lines at the nearby women's room are too long, both F2M and M2F transsexual students can relieve themselves in the room's toilet without revealing anything about their anatomical gender or gender identity.
Since, in most buildings, large male and female multi-user restrooms are usually paired close together, this tactic would open up about half of all restrooms to transgender students so they would no longer have to search for - and then travel long distances to reach - single-user all-gender restrooms which are often few and far between.
While GWU's system would occasionally expose traditional male restroom users to an anatomical female, most men seem unconcerned about any potential privacy invasion.
Moreover, unlike the reverse situation, males have little fear about suffering sexual assaults or even rape from anatomical females who are transgender males.
So this approach - converting all or most larger male restrooms into all-gender restrooms - would probably solve most of the problems many states are now facing, and do so without adversely affecting transsexuals, nor traditional girls and women concerned about privacy and possible sexual assaults.