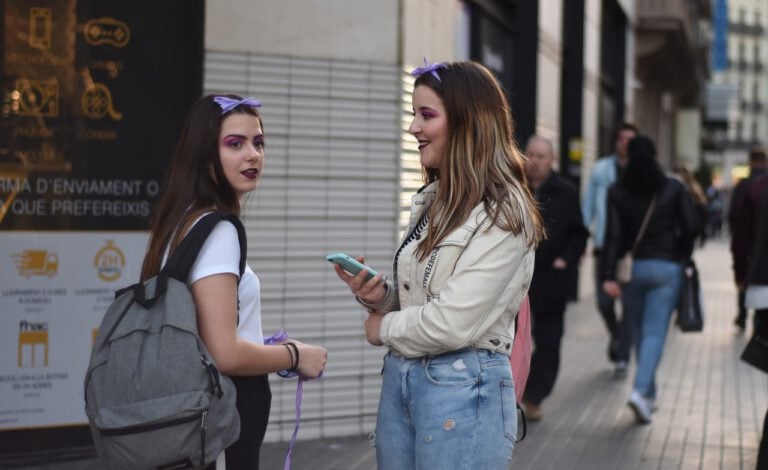 Gender inequality is one of the biggest problems in modern societies. Holding back the potential of half the world's population has huge consequences on our societies, economies, and businesses. The World Economic Forum has released its annual Global Gender Gap Report 2020 report, which ranks 153 countries based on their progress towards gender equality. Here we take a look at the top 10 most gender equal countries in the world.

The WEF is expected to discuss gender gap at its annual meeting in Davos, Switzerland next month. The international organization ranks the progress of countries towards gender equality based on four themes: Political empowerment, health and survival, economic participation, and educational attainment.
The 2020 report highlights the "growing urgency for action." At current pace, it will take nearly a century to achieve gender parity. Our globalized world should not and cannot wait that long. Thankfully, the younger generations have "increasingly progressive views of gender equality," said the WEF.
Fund Manager Profile: Zhang Hui Of China's Southern Asset Management
Historically, the Chinese market has been relatively isolated from international investors, but much is changing there now, making China virtually impossible for the diversified investor to ignore. Earlier this year, CNBC pointed to signs that Chinese regulators may start easing up on their scrutiny of companies after months of clamping down on tech firms. That Read More
Yemen, Iraq, Pakistan, and Syria sit at the bottom of the list. The United States slipped two spots to 53rd place. Despite being the world's most powerful economy, the US still has a long way to go to close the gender gap. Th countries that saw the biggest improvement this year are Albania, Ethiopia, Mali, Mexico, and Spain.
The World Economic Forum pointed out that 85 of the 153 countries analyzed have never had a female head of government. In contrast, five of the top 10 most gender equal countries are currently headed by women.
Only 24.7% of the gender gap in political empowerment has been bridged. At current pace, it will take 95 years to close the gap. The gap in economic participation has widened this year. It will now take an estimated 257 years to close. A major problem in closing the economic participation gap is that women are grossly under-represented in emerging businesses such as cloud computing, artificial intelligence, and data analytics.
The two categories that are nearing gender parity are educational attainment and health & survival. Overall, the global gender gap has narrowed slightly to 68.6%, meaning there is still 31.4% gap left to close.
Nordic countries have been leading the change since the World Economic Forum began publishing the Global Gender Gap Report in 2006. These are the top 10 most gender equal countries:
10- Germany
Germany jumped four places to become the 10th most gender equal country this year with a score of 0.787. Angela Merkel has been the Chancellor of Germany since 2005. On average, women hold a third of board seats in German companies.
9- Rwanda
Rwanda may be a poor country with a per-capita annual GDP of just $830. But when it comes to gender equality, this sub-Saharan African nation has done far better than the US, UK, France, and many other developed countries. Rwanda has a high female representation in politics, workplace, and education. Currently, more than 60% of its parliamentarians are female, the highest in the world. Take that, America!
8- Spain
Spain was one of the biggest gainers this year. It jumped from 29th place last year to 8th spot in the latest report. Spain received a score of 0.795. Female participation in workplace and politics has been rising. Spain's Congress of Deputies is currently headed by Meritxell Batet, a female.
7- Ireland
Ireland jumped two places to occupy the 7th spot this year. It received a score of 0.798. Ireland made numerous legal changes in the 1970s to promote gender equality. The Employment Equality Act of 1977 prohibited gender discrimination in employment.
6- New Zealand
About one-third of board members in New Zealand businesses are women. In 2017, Jecinda Ardern won the Prime Ministerial elections and became one of the youngest female leaders in the world. The country received a score of 0.799 this year. New Zealand was the world's first country where all the five highest offices of power were held by women.
5- Nicaragua
Nicaragua has closed 80.4% gender gap. The Central American nation is one of the biggest success stories in terms of gender equality. In 2006, it was ranked 62nd by the WEF. Now it has the narrowest gender gap in Latin America.
4- Sweden
Sweden has a praiseworthy attitude towards gender equality. The country has closed 82% gender gap, and has been consistently striving to make things better. It has excellent educational institutions, an advanced healthcare system, and a high quality of life. Sweden is also one of the best countries for raising kids.
3- Finland
Finland has just elected 34-year-old Sanna Marin as its new prime minister, making her the youngest head of government. Marin is leading a coalition of five parties, all of which are headed by women. What's more, women account for about a third of directors in Finnish companies. Finland was Europe's first country to grant women the unrestricted rights to vote.
2- Norway
Norway has taken good care of its citizens' professional and personal lives with little gender bias. The country received a score of 0.842. It is the second-most gender equal country in the world. Norway has generous maternity leave policies, allowing mothers to take 35 weeks at full pay or 45 weeks at 80% pay.
1- Iceland
With a score of 0.877, Iceland has been named the most gender equal country on the planet for 11th consecutive year. It has closed almost 88% of its gender gap. It means a gap still exists, but it's the closest a country has reached to complete gender equality. Iceland has made gender pay gap illegal and has strict guidelines for corporate board inclusion.
Updated on