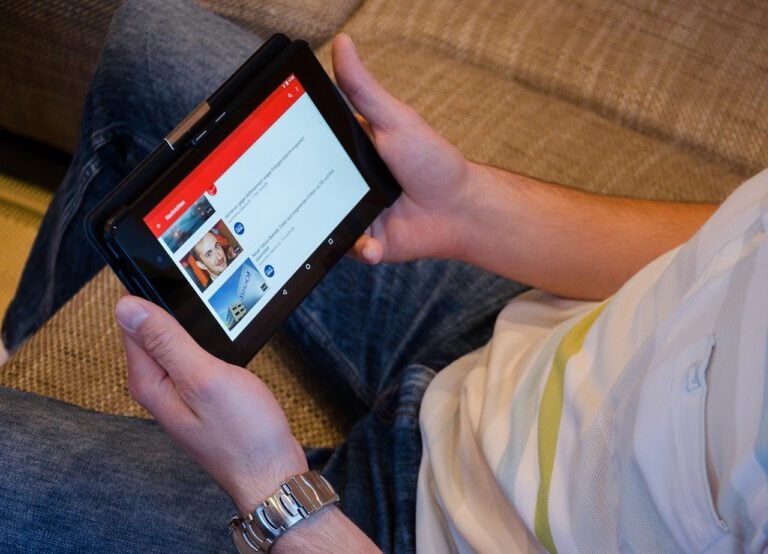 If you are a kid, you are more likely to be successful on YouTube than adults. According to a study conducted by Pew Research Center, more than 80% parents with children under the age of 11 let their kids watch videos on YouTube. Pew has also found that videos featuring children get about 3x more views on average than other videos from high-subscriber YouTube channels. The pattern was clearly visible in Forbes magazine's annual list of the highest paid YouTube stars of 2019.
Forbes' 2019 list of the highest paid YouTube stars includes gamers, children, and make-up artists. Even though gamers occupy five of the top 10 spots, the highest earner YouTuber is an 8-year-old kid who plays with and reviews toys. The ten highest earners collectively brought in a staggering 162 million between June 1, 2018 and June 1, 2019.
Forbes' estimated earnings are from June 1, 2018 through June 1, 2019. The magazine tallied the pretax income YouTubers collected through ads, sponsored content, merchandise sales, and other sources. Many child YouTubers have their own line of branded toys, clothing, mobile games, and other merchandise.
Maran Capital Doubles Down On Small Caps Despite Losses
Dan Roller's Maran Capital Management returned -15.7% net of all fees and expenses in the second quarter of 2022, according to a copy of the fund's update, which ValueWalk has reviewed. Overall, the fund has lost -25.3% in the year, although it has returned approximately 14% per annum net over the past five years. Roller Read More
10- VanossGaming (Evan Fong), $11.5 million
Run by Canadian gamer Evan Fong, VanossGaming offers humorous commentary on video games like Minecraft, Grand Theft Auto V, Assassin's Creed and Call of Duty. Evan's editing skills are particularly praiseworthy. The 27-year-old YouTuber has also tried his hands in hip-hop music, but gaming has worked far better for him. The YouTuber gained a staggering 1.5 billion views between June 1, 2018 and June 1, 2019.
9- DanTDM (Daniel Middleton), $12 million
British gamer Daniel Middleton aka DanTDM specializes in Minecraft and Fortnite. He was the highest paid YouTube star in 2017, and fourth highest paid in 2018. He remains in the top ten this year. He sells his own line of merchandise including hoodies, baseball, and backpacks. He also makes money from his tours. Daniel also starred as eBoy in Disney's animated comedy movie Ralph Breaks the Internet.
7 (tie)- Markiplier  (Mark Fischbach), $13 million
Mark Fischbach aka Markiplier is a Hawaiian native. Mark launched his YouTube channel in 2012 while studying biomedical engineering at the University of Cincinnati. His channel has since grown to nearly 25 million subscribers. The YouTuber offers funny on-screen commentary while playing games. He has launched his own high-end athleisure line called Cloak in collaboration with fellow YouTuber Jacksepticeye. Markiplier is a favorite of advertisers looking to reach the gaming community.
7 (tie)- PewDiePie (Felix Kjellberg), $13 million
Felix Kjellberg aka PewDiePie has been the world's most subscribed YouTube channel for years, though he lost the crown to T-Series this year. Felix started making YouTube videos from his college room, then sold hotdogs for a living. The Swedish gamer and comedian rose to prominence because of his witty comedy style. He announced in 2014 that his YouTube channel generated $7 million in annual revenue. Advertisers shell out as much as $500,000 for a single sponsored video.
6- Preston, $14 million
The 25-year-old Texan is a newcomer on the list. Preston Arsement launched his YouTube channel in 2012, playing Call of Duty. The YouTuber's popularity skyrocketed when he started posting prank videos alongside the gaming content. According to Forbes, Preston Arsement also earns "seven figures annually" from the Minecraft servers he runs.
5- Jeffree Star, $17 million
The popular make-up artist has been making videos on YouTube for more than a decade. Jeffree Star has mastered the art of reinventing himself. He first gained fame on MySpace before launching his own YouTube channel in 2006. The beauty mogul has his own cosmetics brand Jeffree Star Cosmetics, which has clocked an estimated annual revenue of $100 million. Through ad revenues, brand sponsorships, and cosmetics sales, he generated $17 million between June 1, 2018 and June 1, 2019.
4- Rhett and Link, $17.5 million
Rhett McLaughlin and Link Neal were among the first YouTube stars. They started making YouTube videos in 2008. The duo hosts the popular daily show Good Mythical Morning. They eat weird things, explore new products and trends, and compete with celebrity guests in gaming. Rhett and Link have been rapidly expanding their business. They have four YouTube channels, two books, and a podcast. Earlier this year, they also purchased the multi-channel network Smosh for an estimated $10 million.
3- Anastasia Radzinskaya, $18 million
Popularly known as 'Nastya,' Anastasia Radzinskaya is one of the fastest-growing creators on YouTube. The 5-year-old Russian was born with cerebral palsy, and her doctors warned that she might never be able to speak. Her parents started posting videos of her on YouTube so that friends and relatives could see her progress through treatments. Today, she has more than a hundred million subscribers across seven channels in different languages. Her most popular video has garnered 767 million views.
2- Dude Perfect, $20 million
Run by five former college roommates – Garrett Hilbert, Cody Jones, Tyler Toney, Coby Cotton, and Cory Cotton – Dude Perfect is a perfect blend of sports and comedy. The Dudes have been featured on ABC News and Jimmy Kimmel Live. They also hold several Guinness World Records. Dude Perfect currently has 48 million subscribers on YouTube. They have also landed a TV show called The Dude Perfect Show, which air on Nickelodeon.
1- Ryan Kaji, $26 million
Eight-year-old Ryan Kaji is the highest paid YouTube star of 2019. He was also the highest earning YouTuber last year. Ryan's parents started the YouTube channel Ryan ToysReview in 2015 where they would post videos of Ryan reviewing toys for other kids. The name of the channel has been changed to Ryan's World. Ryan also has a line of toys and clothing items. The child YouTuber has also landed deals with Nickelodeon and Hulu.
Updated on