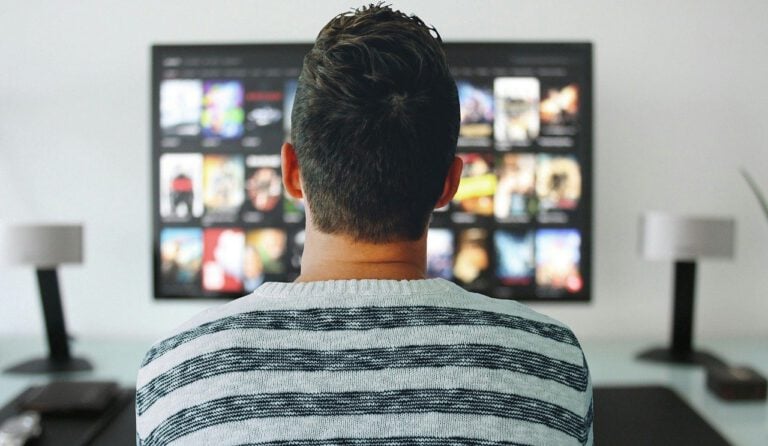 There has been an explosion of TV shows in the last few years, largely thanks to the popularity of streaming services. The final season of HBO's Game of Thrones received a mixed response. Even the most ardent fans of GoT would agree that it was not the best season of the show. But there were dozens of other shows that stole our hearts. Even if you watched TV six hours a day, you'd not be able to keep up with all the amazing content being produced. Here we take a look at the top 10 best TV shows of 2019.
There are so many good shows that it's incredibly difficult to pick the top 10 best TV shows, and it's even more difficult to rank them. The ranking is subjective. Depending on your taste, you might find some other TV shows more fascinating than the ones on our list. These are the top 10 best TV shows of 2019.
10- Leaving Neverland, HBO
Marathon Partners: There Is A "Compelling Opportunity" In US Cannabis
Marathon Partners Equity Management, the equity long/short hedge fund founded in 1997, added 8.03% in the second quarter of 2021. Q2 2021 hedge fund letters, conferences and more According to a copy of the hedge fund's second-quarter investor update, which ValueWalk has been able to review, the firm returned 3.24% net in April, 0.12% in Read More
Produced by HBO and the UK's Channel 4, Leaving Neverland is a two-part documentary series. It chronicles the allegations by Wade Robson and James Safechuck that they were sexually abused by Michael Jackson when they were children. The chilling story never wanders away from the testimony of child sex abuse survivors. Over the years, there have been several such allegations against the man the world worshiped.
9- When They See Us, Netflix
https://www.youtube.com/watch?v=u3F9n_smGWY
When it comes to producing high-quality original content, Netflix is the closest a company has come to HBO in years. Directed by Ava DuVernay, When They See Us is a four-part miniseries about the so-called Central Park Five. It depicts the story of how a group of black teenagers were falsely convicted of assaulting and raping a 28-year-old white woman, and how they were tortured by the police into giving confessions.
8- Pen15, Hulu
https://www.youtube.com/watch?v=RLkEpO3k514
Pen15 is a coming-of-age comedy series on Hulu. The series creators Maya Erskine and Anna Konkle play versions of themselves as teenage middle-school outcasts in the year 2000. It feels awkward, funny, fresh, and weird – all at the same time. If you are a millennial, get ready to go on a nostalgic ride.
7- Years and Years, HBO
Jointly produced by HBO and BBC, Years and Years is a drama revolving around the story of Lyons family. It follows the lives of the Lyons family into the future. It's a brutal cautionary tale, and it makes us rethink where our world stands today.
6- Russian Doll, Netflix
This is arguably one of the funniest comedy shows of 2019. It follows the story of New York-based game developer Nadia Vulvokov. Nadia is stuck in an ongoing time-loop, dying and reliving the same night again and again. Even if the theme seems familiar to you, the show will throw numerous plot surprises, make you laugh, and make you want to watch it again and again.
5- Chernobyl, HBO
Chernobyl is not a fast-paced disaster series, but it's notoriously chilling. It feels a bit slow at times, but retains your interest. Chernobyl is an HBO miniseries that depicts the 1986 nuclear disaster in the erstwhile USSR, and the individuals who went to great lengths to minimize the impact of a catastrophe. They had to fight corruption, deceit, and misinformation along the way. The creators have tried their best to get the story as close to the truth as possible. By far one of the finest TV shows of 2019.
4- Unbelievable, Netflix
This Netflix miniseries is based on a 2015 article titled An Unbelievable Story of Rape. It's about a series of rapes in the suburbs around Denver and Seattle between 2008 and 2011. The miniseries follows a teenager named Marie Adler, who fails to convince the police that she had been raped. The constant bullying and hounding by the detectives forced her to recant her statement.
3- Watchmen, HBO
Watchmen is a superhero story set in an alternate history full of racial politics of modern America. The storytelling, visuals, humor, and Regina Kind's powerful performance makes it a must watch. It's based on a graphic novel of the same name. In fact, it's one of the most spectacular shows of the last decade.
2- Succession, HBO
Created by Jesse Armstrong, Succession is a satirical comedy that follows the dysfunctional Roy family, who own a global media empire. The second season of the show aired in August-October 2019. It's sadistic, humorous, and entertaining. Succession has got wealth, power, and loyalty. A must watch.
1- Fleabag, Amazon Prime Video
To be honest, I didn't very much like the first episode of Fleabag. But Phoebe Waller-Bridge's show kept getting better, and it turned out to be much better than any other show I've watched this year. The brilliant writing deserves some extra points. Phoebe Waller-Bridge plays the titular character Fleabag, an angry, dirty, and self-destructive woman.