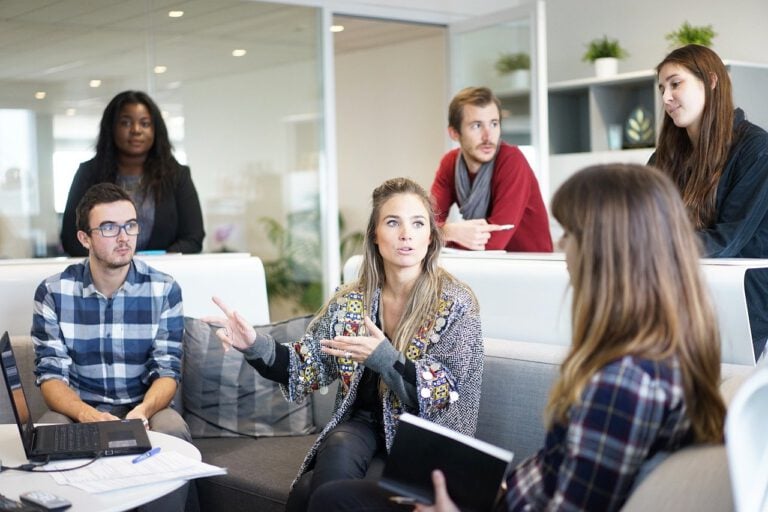 Over the last several years, technology giants such as Google and Facebook were named the best workplaces in the US many times. But they both seem to be falling out of favor, according to Glassdoor's new Best Places To Work 2020 report. They are no longer among the world's top 10 best places to work for even though they continue to offer countless perks and benefits to their employees.

Facebook was named one of the best places to work in the US three times since 2011. It was ranked 7th last year, and has slipped to 23rd place in the latest report. Google sits at the 11th spot on Glassdoor's list. Apple has slipped to 84th spot. Amazon has failed to make it top 100 for more than a decade. Well, Amazon is not known for great company culture.
Microsoft is the only technology heavyweight that moved up the rankings. It was ranked 21st by Glassdoor, up from 34th place a year ago. Facebook has attracted regulatory scrutiny, and its employees aren't particularly happy with many of its policies including Mark Zuckerberg's decision not to fact-check political ads on the platform.
[Exclusive] ExodusPoint Is In The Green YTD Led By Rates And EM/ Macro Strategies
The ExodusPoint Partners International Fund returned 0.36% for May, bringing its year-to-date return to 3.31% in a year that's been particularly challenging for most hedge funds, pushing many into the red. Macroeconomic factors continued to weigh on the market, resulting in significant intra-month volatility for May, although risk assets generally ended the month flat. Macro Read More
To compile the list of best places to work 2020, Glassdoor uses unanimous employee feedback on areas such as compensation, work environment, employee benefits, work-life balance, six-month business outlook, and senior management. Then its proprietary algorithm determines the overall ranking "based on the quantity, quality, and consistency of reviews."
10- Southwest Airlines
Southwest is one of the most reliable airlines in the US. It has also been ranked among the world's best airlines by TripAdvisor. Southwest is known for its excellent customer service, low fares, safety, and convenience. Employees have praised Southwest for its great culture, flexibility, and employee benefits.
9- VIPKid
VIPKid is a Chinese online learning platform that connects K-8 Chinese students with international English teachers for one-on-one English classes. Fast Company has named it among the world's most innovative companies. However, VIPKid fired two English teachers earlier this year for talking about the 1989 Tiananmen Square massacre with their Chinese students.
8- Ultimate Software
The Weston, Florida-based IT company provides HR management solutions to enterprise customers. The company has a warm and friendly culture where the chief executive and other top leaders are easily accessible. Ultimate Software gives each employee $300 per year towards their kids' extracurricular activities. It also gives veterans an annual cash bonus.
7- Intuitive Surgical
Employees have praised Intuitive Surgical for offering a competitive salary, great working atmosphere, and growth opportunities. The company's revenue has shot up from $1.4 billion in 2010 to $3.72 billion in 2018. It makes robotic surgical products that improve the clinical outcomes for patients.
6- Lawrence Livermore National Laboratory
The LLNL is a federal research facility in California. It's dedicated to science and technology research projects that can be applied to national security. LLNL employees praised its culture, employee benefits, and work environment. The research facility offers an alternative work schedule to people who don't want regular working hours.
5- Sammons Financial Group
Sammons Financial Group is a leading provider of life insurance, retirement planning, and other financial solutions. Last year, Glassdoor had named Sammons' Esfand Dinshaw one of the best CEOs. According to employees, the company offers a great work-life balance, treats its employees well, and has excellent benefits.
4- In-N-Out Burger
The beloved West Coast chain is one of the best places to work in the country. Its owner and CEO Lynsi Snyder was named one of the best CEOs in America by Glassdoor last year. The company has more than 250 burger joints on the West Coast. Employees have praised the company for its amazing culture, flexible work schedules, and great benefits.
3- DocuSign
Headquartered in San Francisco, DocuSign is an electronic signature software provider. According to employees, the company treats its people fairly and makes a conscious effort to help them succeed. It also offers great work-life balance.
2- Bain & Company
Bain & Company is a management consulting firm that advises corporations on mergers & acquisitions, private equity investments, operations, and corporate strategy. Bain pays its employees well, and pays attention to their professional growth and development.
1- HubSpot
HubSpot has been named one of the best places to work in the US by Glassdoor. It provides sales, marketing, and customer service software to online businesses. It has a diverse and inclusive work environment. Employees have also praised its supportive culture. HubSpot has acquired AI startups Motion.ai and Kemvi to help sales teams.
https://www.youtube.com/watch?v=o7HmMzvJkD8
Updated on