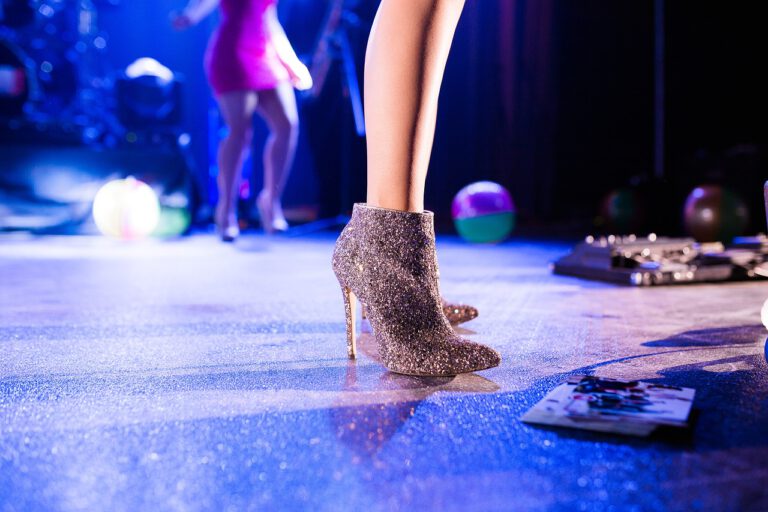 Whitney Tilson's email to investors discussing Canada's legal high, a business letdown; Tom Carroll on the cannabis sector; A startup fired its CEO for expensing $76,120 at Strip Clubs; Question No. 1 to ask before you marry someone.
1) Here's a recent article in the New York Times about the crash in the Canadian cannabis sector: From Canada's Legal High, a Business Letdown. Excerpt:
When Canada became the first major industrialized nation to legalize recreational marijuana, visions of billions of dollars in profits inspired growers, retailers and investors, sending the stock market soaring in a so-called green rush.
Investing in the Next Generation of Emerging and Frontier Markets with Maurits Pot
ValueWalk's Raul Panganiban with Maurits Pot, Founder and CEO of Dawn Global. Before this he was Partner at Kingsway Capital, a frontier market specialist with over 2 billion AUM. In the interview, we discuss his approach to investing and why investors should look into frontier and emerging markets. Q2 2021 hedge fund letters, conferences and Read More
2) I nailed the exact top in September 2018 (click here and here), as you can see in this chart of the ETFMG Alternative Harvest Fund (MJ), which tracks the sector…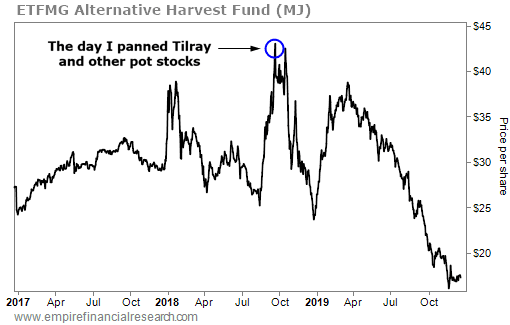 However, unlike bitcoin and other cryptocurrencies – which are nothing but a techno-libertarian pump-and-dump scheme, so there is no price at which I would recommend them – the cannabis sector is very real and will grow enormously from here. Thus, my instinct is that investment opportunities are beginning to emerge in the sector.
To separate the legitimate stock ideas from the riffraff, I turned to my friend at Stansberry Research, Tom Carroll, who writes the Cannabis Capitalist newsletter.
Regular Empire Financial Daily readers will recognize Tom's name. He spent nearly two decades as an analyst and managing director at Legg Mason and Stifel Financial. His background as both an award-winning stock-picker and his profound knowledge of the health care market make him well-qualified to analyze the cannabis industry and find undiscovered gems.
I asked Tom for an update on the sector yesterday, and he gave me permission to share the following thoughts:
We remain on the sidelines relative to the Canadian stocks. Their numbers are still abysmal and traditional valuation multiples can't be calculated (other than price to sales) because of losses and restatements. However, given the hammering the stocks have taken, we are starting to sniff around. The one name I am warming to is OrganiGram (OGI). I haven't recommended it yet, but it looks interesting.
Best regards,
Whitney