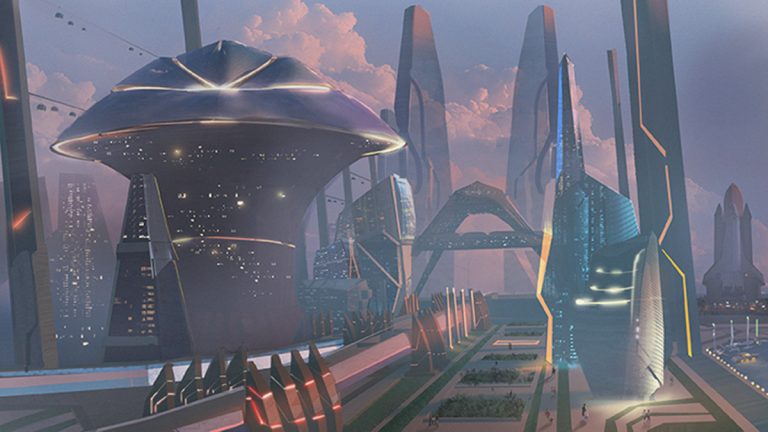 The best time to be a theme-park thrill seeker is now. In today's world there is no shortage of amazing parks with even more amazing rides there. From Thorpe Park, Battersea Power Station and Alton Towers in the UK to Six Flags, Space City USA and Universal Studios in the USA, the world today is made for those who seek the adrenaline rush of the next big rollercoaster or attraction.
But what about the parks that never were? Over the years there have been many rumoured theme-parks that never managed to come to fruition, these mystery parks that never were would have been a dream for the thrill seekers of the world, but what were these parks? A study by Accor Hotels has revealed some of the most exciting parks that could have been.
Q3 2019 hedge fund letters, conferences and more
Qualivian Investment Partners July 2022 Performance Update
Qualivian Investment Partners performance update for the month ended July 31, 2022. Q2 2022 hedge fund letters, conferences and more Dear Friends of the Fund, Please find our July 2022 performance report below for your review. Qualivian reached its four year track record in December 2021.  We are actively weighing investment proposals. Starting in November Read More
Six Flags in Dubai
First on the list was a planned Six Flags in Dubai, originally planned for a 2019 open, this would have been a dream for adrenaline junkies with a taste for luxury. Like all Six Flags, this park would feature huge, stomach churning rides, it even pledged to create the world's biggest rollercoaster. This park even planned to feature eye-popping LED lights on all the huge rollercoasters and rides, which would light up the already beautiful Dubai skyline. Who wouldn't want to enjoy the luxury of Dubai; the sun, the prestigious architecture, the shopping paired with a trip to one of the world's best theme parks with the largest rollercoaster in the world? This one will be missed.
Beastly Kingdom
Another park on the list is the proposed Beastly Kingdom that would have featured as an extension to Florida's Animal Kingdom. This theme park was very ambitious, with a focus on the fantastical at the forefront. Instead of real animals, this park would have featured mythical beasts throughout. This park had plans to be split into two, one side featuring darkness- set in an ominous forest with winding pathways filled with mystery, this side of the park would lead visitors on a journey to the 'Dragon's Tower'.
The other side, as you may have guessed, would have been much brighter, with clear crystal streams, flowers, grass and even a family-friendly ride based on Disney's Fantasia- we think that this side would have been more suited to small children. This park gets more ambitious though, as the park featured the 'Quest for the Unicorn', a huge maze which would challenge guests to find five golden idols and unlock the hidden unicorn. This park sounds too good to be true, and that's probably why it never got made, this would have taken immersion and fantasy to the next level, if only we could have seen this magical park.
Space City USA
Continuing with the immersive theme, we go science fiction. In the 1960s, Alabama had plans to create Space City USA, a park set to 'rival Disneyworld'. This park would transport visitors to the future, featuring a sprawling skyway ride, jet cars, flying-saucers, a glass-bottomed boat, a giant mushroom shaped restaurant and a miniature volcano. Can it get any better? Yes, the park would also feature a trip to the past as well as the future as it planned to include a dinosaur filled 'Lost World', the Land of Oz, the Old South and a simulated moon colony. This time machine of a park was respectably ambitious, especially for the 1960s! Due to the date it's no shock it never managed to become reality, but we would have loved to have been transported to a future city. Maybe one day…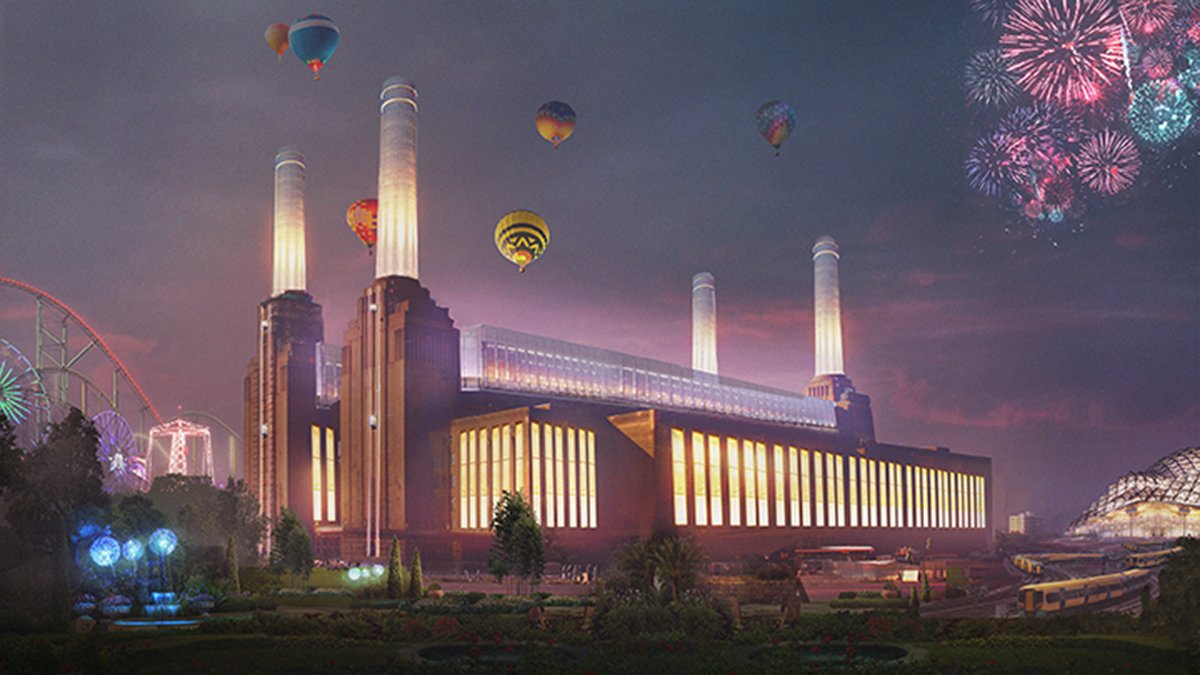 Battersea Power Station
America already have so many theme parks though, across the pond in the UK the Brits do not have as many options for thrills, so that is why this next park is even more heart-breaking to know that it will never exist. The Battersea Power Station down in London is currently under plans to make it a mix-use neighbourhood filled with restaurants, shops and parks. However, in the 1980s, this area had plans to be turned into a theme-park. If made, the power station would have been transformed into a huge glass-roofed atrium, inspired by the Great Exhibition, housing a six-floor entertainment complex.
Each floor would have had a different continent's theme, with projections mimicking various types of weather. This park also had plans to feature the biggest aquarium in the world, which would have had mini submarine rides! If this wasn't cool enough, it also planned to have Europe's biggest ice rink, waterfalls, zero-gravity simulators, 4D cinemas, log flumes and botanical gardens.
All this, plus a high-speed train that would transport visitors to the Battersea park from London Victoria station, this train would feature LCD screens to give the illusion of travelling at light speed! It's such a shame that this Battersea Power Station park never became a reality, as it sounds amazing and would also give those in the UK a park worthy to brag about to the rest of the world, alas, the Brits can still enjoy Alton Towers.
After reading the study by Accor, we've been left wanting these fantastical parks in our lives, sadly we will only have these parks in our dreams, for now at least. The piece by Accor is worth checking out, it features a description of another park I haven't mentioned here and also features images of these wonderful proposed parks!
Updated on