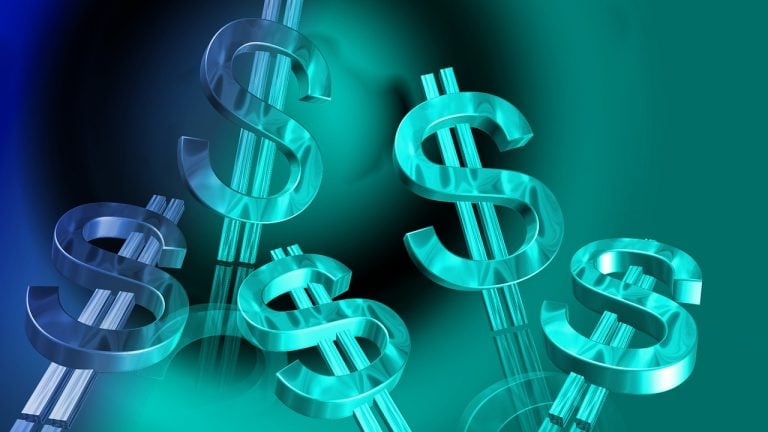 The following is the unofficial transcript of a CNBC EXCLUSIVE interview with The Carlyle Group Co (NASDAQ:CG) CEO Kewsong Lee and CNBC's Wilfred Frost which aired on CNBC's "Squawk Alley" (M-F 11AM – 12PM) today, Wednesday, December 11th. The interview took place live at Goldman Sachs' annual Financial Services Conference. The following is a link to video of the interview on CNBC.com: https://www.cnbc.com/video/2019/12/11/watch-cnbcs-full-interview-with-the-carlyle-group-co-ceo-kewsong-lee.html.
KEWSONG LEE SPEAKS – TRANSCRIPT
WILFRED FROST: Hey, Leslie. Thank you very much. Yes, here at the Goldman Sachs Financial Conference and joined by the Co-CEO of Carlyle Group, Kewsong Lee. Kewsong, thank you so much for joining us. It's great to be with you.
KEWSONG LEE: Well, I am glad to be here. And thank you for having me.
Finding Value In Spin-offs
Some of the best trades during the past few years have been spin-offs. Of course, I'm taking about deals like Kraft Foods Group Inc (NASDAQ:KRFT) / Mondelez International Inc (NASDAQ:MDLZ) and ConocoPhillips (NYSE:COP) / Phillips 66 (NYSE:PSX) both of which have continued to achieve record performances year-to-date. What's more, there are a number of spin-offs Read More
WILFRED FROST: We want to start out on some of the macro sentiment. A lot of the bank CEOs at this conference have been striking an overall upbeat tone, but particularly upbeat tone on the U.S. consumer. As you assess the U.S. economy, do you think it is just the consumer that is strong?
KEWSONG LEE: Well, you know, the consumer sector is certainly strong. And it is offsetting some of the weakness we're seeing in industrial. But globally, when you take a step back, we are in a period of time, I think, where we are seeing slower growth globally. It is not negative, so we still have positive growth. But the whole world, we are seeing it as slowing down. And I think the number one question we get is: do you see a recession in 2020? And right now, our data would say probably not. But I think the real question to ask is longer-term–
WILFRED FROST: Only probably not? So, it's still possible?
KEWSONG LEE: Right. Yeah, my confidence level is not as high as it was maybe a year ago. But, I do think there is still positive momentum, especially from the consumer sector, as you pointed out, that we're going to not see a recession. But I think the more relevant question is to understand that there are a lot of secular and structural forces at work, which would basically create an environment for an extended period of slower than ideal growth, of very difficult policy issues, and quite frankly, a lot of volatility. And, in that environment, I think it is going to be a slow sideways grind for a lot longer than people might think.
WILFRED FROST: I guess one of those issues that is always front of mind is the trade war with China. As you assess the current state at play, do you think there is a genuine incentive – enough of an incentive on both sides to get to a deal, Phase One deal, relatively soon?
KEWSONG LEE: Well, I am not in the prediction business anymore of whether we have the Phase One or not. Hopefully, we will have a Phase One deal. But I think, if you take a step back, we are in a period of time where two large economies and ecosystem are trying to figure out the right way to actually relate to each other.
And, I think we are in a period of time where construction engagement is going to be needed, maybe on a multilateral basis, to find fair standards that work for international — on an international standards basis, where we have healthy competition, where we have free flow capitol and smart regulations, so that these ecosystems can learn to coexist and mutually prosper. I think to get to that is going to take a lot longer than people think.
So, I am very hopeful–I am not predicting—I am hopeful that there will be a Phase One deal. Because certainly you need a Phase One to get to Phase Two or Phase Three. But there are a lot of structural issues at work here. And I think we should all be prepared that for a long period of time, there are going to be a lot of bumps on the road as these two ecosystems learn how to coexist with each other.
WILFRED FROST: Let's talk more specifically about Carlyle. And you have been Co-CEO for a couple of years–
KEWSONG LEE: Sure.
WILFRED FROST: –and made a number of changes. I wonder how difficult it has been to make changes when you've taken over from such infamous, successful founders—
KEWSONG LEE: Sure.
WILFRED FROST: –who are still sort of involved in the business, if not operationally in charge. You know, whether that's tidying up things like the credit business, or broader change of strategies. Has it been hard to make changes? And what do you think are the biggest charges?
KEWSONG LEE: Sure. The founders have built a great firm. But look, the industry is growing, competition is tough, the world is changing, the investment environment is as challenging as it has ever been. The transition happened two years ago. And we have been very focused on our priorities. We are driving earnings, trying to improve margins. We have got some really important initiatives going on in certain segments like global credit, which is our fastest growing segment.
We've selectively used our balance sheet to make important strategic investments, for instance, a foray into extending our asset-to-management capabilities into insurance. And finally, we've wrapped that all up with changes in our corporate structure, where we're going to have the most transparent and the most aligned governance structure in the industry moving forward. Now, these are the all corporate initiatives. But I also have to point out: culturally, we have made huge strides in pushing diversity and division. For instance, we're already one of the leaders in diversity, with almost half of our assets are managed by women. 50% of our new employees are women. And, the essence of our business is to make great investment decisions.
We are in the judgment business. We want to have the best diverse and the most experienced viewpoints around the table when we have to tackle these complicated issues. And we are already leaders in the industry on this respect. But, quite frankly, we have a lot more work to do.
WILFRED FROST: What do you feel of private market valuations right now?
KEWSONG LEE: Sure.
WILFRED FROST: I mean, WeWork, we all talk about it a lot. It was an extreme example. But was it representative also of other examples like that, of a bubble in private market valuations?
KEWSONG LEE: Sure. Sure. I mean, it is hard to say that private market valuations aren't high. But, I point out, valuations are high pretty much across all asset classes, with bonds, real estate, you name it. You know, when you have Central Bank policy that has been fairly accommodative and has as much money in the world sloshing around, you are going to see asset valuation inflation, like you've seen everywhere. And private markets are no exception to that.
But, when you have a business like ours which is very diverse, all regions of the world looking at all different industries, the issue for us is not to say how can we buy something and hope that the multiple or the valuation expands even more. For us, how we create value is to make the businesses better. We have to figure out ways to help them grow, improve their margins, drive real cash flow. And so, I think we are in a world where I am not betting on valuations coming down.
I mean, you may see some dislocations and periods of time where valuations are reset. There's too much money in the world flowing back in. And so, we have to prepare ourselves and invest with a view that you have to create value, not by trying to make the valuation multiples higher but by improving the businesses fundamentally, so that they can earn a higher rate of return through just good, old fashion, block and tackling, generating value in your business.
WILFRED FROST: Do you fear a price pressure coming into your business in the way that we have seen with active management, whether it is the broker price wars, or shift into indexing?
KEWSONG LEE: Well, our industry is not immune to, obviously, sophisticated customers trying to ask for certain types of fee or price. But, we have been pretty – we have been quite fortunate. Our funds have been more in demand than not, they have been oversubscribed. We have a terrific track record. And when you have all that, we have been able to maintain pricing. It is clearly an issue which is going to continue in the industry. But basically, there are headwinds to our industry. It is a $6 trillion business. It continues to grow. And when you have that kind of demand, you know, I am pretty hopeful that we'll be able to maintain prices.
WILFRED FROST: I want to move on and talk about Taylor Swift's battle with Big Machine Records. Where does Carlyle Group stand on that?
KEWSONG LEE: I mean, look, she's an incredibly talented performer and wonderful artist. I'm not involved in the day-to-day of all of our portfolio companies. But, we have a talented, really strong team at Carlyle, working in partnership with a great management team at the portfolio company level. And I've got every confidence in the world that is going to turn out to be a successful investment.
WILFRED FROST: If things elevate from where they stand, does Carlyle ultimately standby Scooter Braun and the legal terms of the investment that's been made? Or do you kind of understand some of the more emotional human arguments that also apply here?
KEWSONG LEE: Well, look, in every business there are risks. Every industry, there are risks. And, you know, when you are in an investing business, you have all sorts of risks, from regulatory to financing. And these risks are no different. They're peculiar or particular to this industry. But we are well experienced in terms of managing through and working with our management teams to try to get to great outcomes.
WILFRED FROST: Senator Warren Tweeted about this particular issue. She said Taylor Swift is one of many whose work has been threatened by a private equity firm. Do you think that's itself an accurate statement? And do you think that private equity gets an unfair framing of the work that it does by some politicians.
KEWSONG LEE: Sure. Without really addressing the Tweet, I do think private equity is a misunderstood industry. We have an enormous value-added function in the economy because of the returns that we are providing to first responders, teachers, folks in unions. And we provide the returns that enable these people, grandmothers, grandfathers, to retire comfortably. And that's a little bit understood, but what's really not really understood is the role that we play in our companies. We help businesses become better.
We build better businesses. And everything that we do is to invest for impact. So, it is not only about looking for financial returns. But, we are in there helping to improve the SG policies, create and drive diversity at our–not only at the boards of these companies, but within the companies themselves. It's figuring out how can we invest more in our R&D, capital expenditures, to drive growth and thereby create jobs. So, there is a whole aspect to our industry that's not as well understood. But it is darn value-added. And I think that story is probably something that needs to be better communicated.
WILFRED FROST: You mentioned your returns over the long-term and how impressive they have been. And we talked about the change in corporate structure. The change in corporate structure for some of your rivals has led to an incredible appreciation—
KEWSONG LEE: Sure.
WILFRED FROST: –in the share price. Yours is to come. I wonder, to finish on this cue, whether you think investing in the next Carlyle private equity fund or buying the stock is a better investment?
KEWSONG LEE: Both. The — our stock has had a great run. It is up 80%, 90% this year, in large part because of all the initiatives that we have been putting in place for the last two years. But also, the governance and the changes in the corporate structure certainly help. We have a lot more work to do and hopefully we've got a great team at Carlyle and we'll be successful at driving on both fronts.
WILFRED FROST: So, put a dollar in each, and you're covered.
KEWSONG LEE: I hope so.
WILFRED FROST: Kewsong, thank you so much for joining us.
KEWSONG LEE: Thanks for having me.
WILFRED FROST: It has been a pleasure, as always. Kewsong Lee of Carlyle Group. David, back to you.