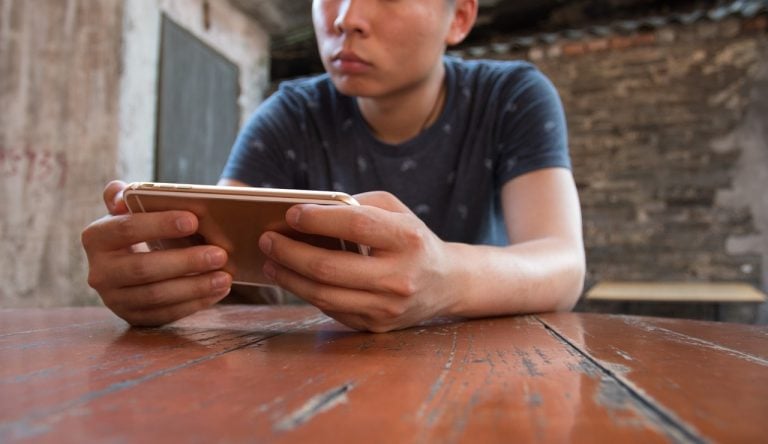 Checkra1n, based on checkm8, is one of the best jailbreak tools that we have seen so far. Though it is compatible with the latest iOS versions and is up-patchable, it does not work with the latest iPhones. However, a newly discovered tfp0 exploit claims to work not only with the latest iOS version, but also on A13 devices. This means this exploit may allow you to jailbreak iPhone 11, 11 Pro, and 11 Pro Max.

tfp0 exploit to jailbreak iPhone 11
This tfp0 exploit has been discovered by 08Tc3wBB and validated by security researcher RazMashat. The security researcher, however, says @08Tc3wBB has not yet decided if he plans to release the bug publicly or report it to Apple to get the monetary award.
"I talked with @08Tc3wBB and he said that he is planning to sell this. He doesn't know where yet and therefore he cant [sic] know if he will be able to release this. So please don't ask for eta. He will update as soon as he knows something," RazMashat said in a tweet.
[Exclusive] ExodusPoint Is In The Green YTD Led By Rates And EM/ Macro Strategies
The ExodusPoint Partners International Fund returned 0.36% for May, bringing its year-to-date return to 3.31% in a year that's been particularly challenging for most hedge funds, pushing many into the red. Macroeconomic factors continued to weigh on the market, resulting in significant intra-month volatility for May, although risk assets generally ended the month flat. Macro Read More
iOS 13.3 TFP0, iPhone XS MAX #JAILBREAK pic.twitter.com/avUASmTgHO

— 08Tc3wBB (@08Tc3wBB) December 20, 2019
The teaser video by 08Tc3wBB does not reveal much information. Instead, it only presents a forced crash of the Apple News app. Though it may not mean much, the fact that the exploit is being teased as tfp0 says a lot.
The tfp0 is a phrase describing a helpful process in exploiting iOS. Basically, it means getting read and write rights in the kernel memory. This assists in jailbreak as the exploit enables system-wide customization.
Along with A13 devices, this new exploit also works on A12 devices running iOS 13, including iPhone XS series. This new exploit appears to be a potential jailbreaking tool for A12 and A13 devices running on iOS 13.3. Also, it seems, the bug would work with the A12(X) devices, which are jailbreakable up to iOS 12.4 with Chimera or iOS 12.4.1 with unc0ver.
If a jailbreaking tool based on this exploit is released, it would mark the first steps for jailbreak of A12(X) devices on iOS 13. Currently, the only jailbreak tool compatible with iOS 13 is checkra1n. However, it only works on A7-A11 devices, or up to iPhone X.
We have seen a tfp0 exploit to jailbreak iPhone 11 earlier as well. In fact, the tfp0 exploit to jailbreak iPhone 11 and iPhone 11 Pro was teased just days after the release of the latest iPhones. However, the exploit never translated into a jailbreaking tool. The reason being, a lot of work is needed to convert the exploit into a potential jailbreaking tool.
Therefore, there is no surety if the jailbreaking community will finally get a jailbreak tool based on this exploit. Also, 08Tc3wBB has not yet announced any expected time for his work. However, what lends credence to this tfp0 exploit is the security researcher RazMashat, who verified this exploit. RazMashat is followed on Twitter by renowned hackers, including Pwn20wnd and Chronic.
Another potential jailbreak tool for A13 devices
Separately, in other good news for the jailbreak community, hacker and iOS security researcher iBSparkes recently shared a teaser of a successful tfp0 on an A13 device running on iOS 13.3. In this first tweet, the hacker just wrote the words "HACKED" along with a screenshot of the Terminal app showing the device being compromised.
HACKED pic.twitter.com/7SvZW8beLH

— sparkey (@iBSparkes) December 22, 2019
In a follow-up tweet, the hacker revealed more details, including that the device was powered by A13 and was running on iOS 13.3. Apart from this, the hacker did not reveal any more information, such as which A13 device was used to achieve tfp0. However, it doesn't make much of a difference as all 2019 iPhones – iPhone 11, 11 Pro, and 11 Pro Max – run on the same processor.
A point to note is that iBSparkes' teaser showed a device on iOS 13.3. Apple, however, is currently testing iOS 13.3.1. This could mean that Apple may patch this vulnerability when it releases iOS 13.3.1 to the public.
Apple is now no more signing for the iOS 13.2.3, which means you can't downgrade from iOS 13.3. If you are on the iOS 13.3, then we recommend staying on it and waiting for any positive development from either iBSparkes or 08Tc3wBB. And, if you are on an older version, then don't upgrade. It has been seen that older versions are more susceptible to jailbreaking.
Updated on