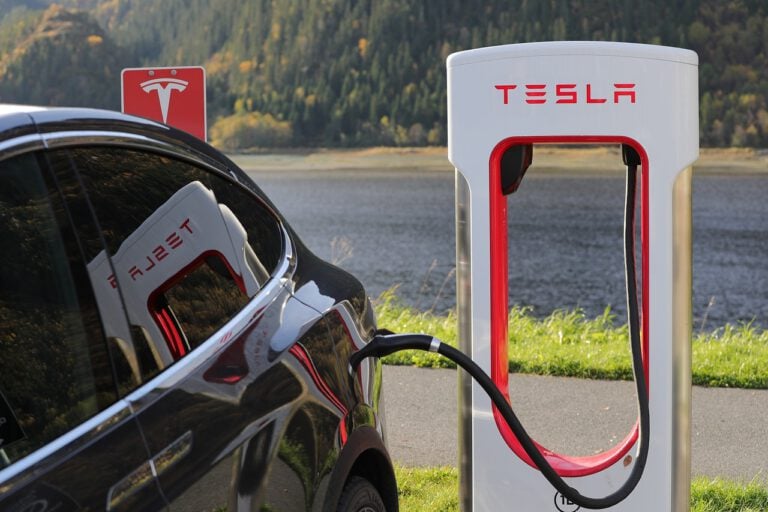 From Whitney Tilson's friend on Tesla Inc. (NASDAQ:TSLA) and incentives regarding BEVs.
First, about the Porsche range:  This is a high-speed track-focused cornering beast that is not optimized for range, other than up-time.  Keep in mind that up-time is important. What's the range of a Tesla that's sitting still at the side of the road, waiting for a tow truck?
Tesla has the best "efficiency" (miles per kWh) of anyone in the industry, but that only counts when the car is actually working.  I'm a man of leisure, but I may not be the only one doesn't enjoy weekly trips to the service center, or sitting still at the side of the road, waiting for a tow truck.
ValueWalk's August 2021 Hedge Fund Update: Point72 Suffers Loss; Hedge Fund Assets Hit $4 Trillion
Welcome to our latest issue of ValueWalk's hedge fund update. Below subscribers can find an excerpt in text and the full issue in PDF format. Please send us your feedback! Featuring Point72 Asset Management losing about 10% in January, Millennium Management on a hiring spree, and hedge fund industry's assets under management swell to nearly Read More
If you want to look at an electric car that is focused on miles-per-kWh efficiency, consider something like the Hyundai Ioniq, which is one of the best-selling EVs in Europe and of course in its home market, Korea.  It has an electric efficiency that is very close to the Tesla Model 3. Other EVs such as the Kia Niro and Hyundai Kona are not as focused on efficiency (they're taller and squarer crossovers), but their efficiency numbers are not too far behind either.
Range is only good if it doesn't come with any tradeoffs, such as an impractical body style or lack of QRD (quality, reliability and durability).  Non-Tesla automakers are generally unwilling to compromise on QRD. Therefore, they are a bit more careful in taking risks to squeeze out that extra few percentages of range.
BEVs to slaughter Tesla?
Second, Jaguar i-Pace in The Netherlands.  There are two points to be made here.
The first point is that thus far this year, when it comes to Jaguar competing with Tesla in the luxury EV segment, here are the 2019 full-year numbers as of yesterday:
Tesla Model S:  367
Jaguar i-Pace:  360
Tesla Model X:  340
As you can see, those numbers are amazingly similar.  If that means that the Jaguar i-Pace somehow "died" in The Netherlands this year, what does that tell you about Tesla's position among luxury EVs?  It surely must have died too.
Indeed, here are the numbers from 2018:
Tesla Model S:  5641
Jaguar i-Pace:  3510
Tesla Model X:  2971
BEVs and other cars
So, they are all down a lot from last year.  Pretty much an approximate 90% cut for all of them, plus or minus.  Tesla Model S lost the most, though.
These cars cost a lot more and therefore don't compete with the Tesla Model 3.  Otherwise, it would be like saying that a Mercedes S-Class and BMW 7-series compete with a C-Class or 3-series.  It would make no sense. A $40,000-$50,000 car doesn't compete with a $70,000-$80,000 car. Different segment!
Where did (some of) the luxury EV business go in The Netherlands in 2019?  It went to the Audi eTron, which at 1,210 unit sales is the same size as Tesla Model X, S and Jaguar i-Pace *combined* in 2019.  Audi won; Tesla and Jaguar lost.
However, there is a far more important point to understand here.  Until January 1, 2020, all normal (non-EV-only) automakers have a huge disincentive to deliver BEVs.  The European quotas ("95g CO2") mandate kicks in on January 1. Therefore, only Tesla has an incentive to deliver BEVs in 2019.  The other automakers will deliver in 2020, when they will get credit.
It should not take a rocket scientist to realize that Tesla's sales in The Netherlands — and in many other places across Europe — will collapse immediately on January 1, 2020.  At the same time, all the other automakers see their quotas kick in, and they are effectively forced to sell hundreds of thousands of BEVs.
So how will other automakers sell hundreds of thousands of BEVs in 2020?  By lowering prices, seeing as consumers are unwilling to pay the real cost of manufacturing these cars.  So, look for severe price wars yielding huge losses for any company selling BEVs in Europe starting January 1.  This is just the most basic application of Microeconomics 101.
Tesla in 2020
Coming online to completely savage Tesla's European sales prospects in 2020 are, among others:
Volkswagen ID.3
Volkswagen ID.4
Audi eTron Q4
Seat El-Born
MINI EV
BMW iX3
Mercedes EQC
Volvo XC40
Polestar 2
Surely there will be a few others too.  Then keep in mind that we will see, at various points in 2020, BEVs unveiled that won't go on sale until 2021, but when people learn about them in 2020, they will postpone their 2020 purchase decisions and order them instead, for delivery in 2021.  This will include several attractive products from Nissan, Kia, Hyundai and many more.
Not all BEVs will be successful.  None will be profitable. But collectively, they will make Tesla's ability to make money, zero — in the absence of government subsidies and other incentives.