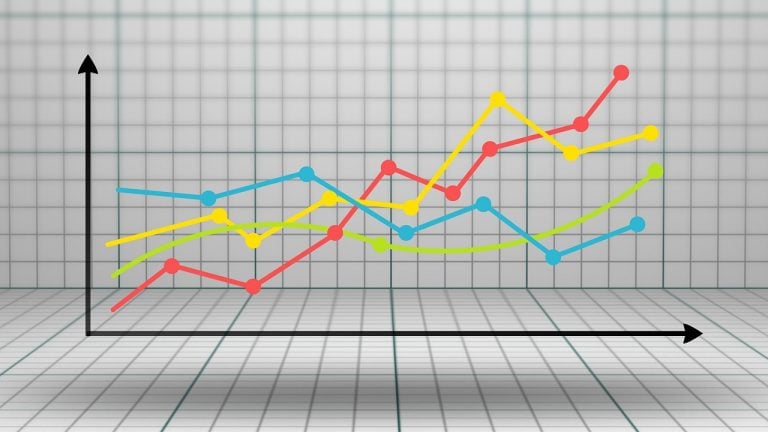 The great untold story of stock investing is the implication of Shiller's research that high CAPE levels cause recessions. Shiller wrote in Irrational Exuberance that: "If, over some interval in the first decade or so of the twenty-first Century, the U.S. stock market is going to follow an uneven course down, as well it might – back, let us say, to its levels in the mid-1990s or even lower – then individuals, foundations, college endowments and other beneficiaries of the market are going to find themselves poorer, in the aggregate by trillions of dollars. The real losses from stock price drops could be comparable to the total destruction of all the schools in the country, or all the farms in the country, or possibly even all the homes in the country."
If it is investor psychology that causes crazy stock prices, then stock prices can not remain crazy indefinitely and, when prices crash, trillions of dollars of consumer buying power disappear, causing the economy to contract.
So economists and business executives and journalists and policymakers trying to figure out where the economy is headed should be focusing less on inflation and interest rates and consumer sentiment and more on CAPE levels. When the CAPE level gets super high, a recession is on the horizon. When the CAPE level gets super low, an economic boom should be anticipated. Is all of that not so? I ask the question because this line of thinking makes perfect sense to me but I have never seen an article written by someone other than me cite it.
Exclusive: Voss Value Launches New Long Only Special Situations Fund
Since its inception in January 2012, the long book of the Voss Value Fund, Voss Capital's flagship offering, has substantially outperformed the market. The long/short equity fund has turned every $1 invested into an estimated $13.37. Over the same time frame, every $1 invested in the S&P 500 has become $3.66. Q1 2021 hedge fund Read More
Stock price drops and recessions
Q3 2019 hedge fund letters, conferences and more
Articles appear every day offering thoughts on whether President Trump will win reelection in November. A good number of them note the possibility that the economy will falter sometime over the next year and that that will make it more likely that the Democrat Party nominee will win the election. But I have never seen one that observes that stock prices have been high for a very long time and that that fact means that it is more likely than usual that we will be seeing economic bad times in the not too distant future. I view the CAPE level as a strong economic indicator.
Most people see the causation going in the other direction. It is economic bad times that cause stock price drops, not stock price drops that cause economic bad times. But isn't that way of thinking about the question just a holdover from the days prior to the publication of Shiller's "revolutionary" (his word) research finding that valuations affect long-term returns? In the old days, we believed that it was economic factors that caused stock price changes.
Shiller and market crashes
If that were so, then high stock prices would tell us nothing about the future of the economy (they would just tell us that the economy had been doing well in the recent past). But, if stock prices are the product of investor psychology, then anything that can cause investor psychology to turn in a negative direction can cause economic harm. And investor psychology is obviously much more vulnerable to a negative turn when it is at crazy positive levels than when it is at reasonable levels or crazy low levels.
It is not just that high CAPE levels can contribute to recessions, they are the biggest factor. Interest rates can certainly affect economic growth and unemployment levels can certainly affect economic growth and consumer sentiment can certainly affect economic growth. But a big drop in stock prices can take trillions of dollars of savings out of millions of stock portfolios.
An investor who sees the amount of his life savings reduced by 30 percent or 40 percent or 50 percent experiences a sharp and sudden feeling of fear and pain. Are we to believe that that does not cause him to cut back on spending in a serious way? And stock price drops affect nearly everyone; we all have to save to finance our retirement. So that sharp and sudden feeling of fear and pain is a widespread one.
What high CAPE levels mean
An argument could be made that the damage that Buy-and-Hold does to our economy is the worst of its negative effects. Buy-and-Hold makes financial planning difficult because its injunction against market timing causes investors to trust the numbers on their portfolio statement more than they should. That is a definite negative. But the effect that high stock prices have on the economy can be very scary. I don't believe that it was a coincidence that the worst economic event in U.S. history (the Great Depression) began when the CAPE value reached the highest level ever seen in U.S. history prior to the late 1990s.
The economy isn't a toy. We should not view the assertions of the Buy-and-Holders that it is not necessary for investors to practice market timing as acceptable puffery aimed at enticing people to buy stocks even when they offer a poor long-term value proposition. Market timing is the only defense we have to the insanely high stock prices that bring on very scary economic collapses. If Shiller is right (I believe that he is), we should be encouraging market timing as a means of stabilizing our economic system.
Rob's bio is here.