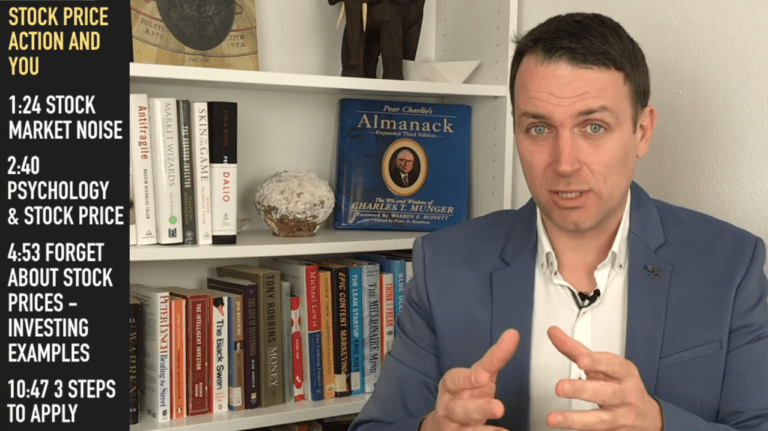 When it comes to stock price crashes or stock market crashes, the important thing is your reaction. Fear of stocks crashing further makes people do stupid things. you never know when a stock price action will crash nor by how much, the only thing you can know is how to behave in case things turn.
Stock Price Crash Action And Your Investing Reaction
Transcript
David Einhorn's Greenlight had a strong fourth quarter; Gains on Neubase Therapeutics [Q4 Letter]
David Einhorn's Greenlight Capital was up 5.2% in 2020, underperforming the S&P 500's 18.4% return. For the fourth quarter, the fund was up 25%, which was its best quarterly result ever. Longs contributed 42% during the fourth quarter, while shorts detracted 15% and macro detracted 1%. Q4 2020 hedge fund letters, conferences and more Growth Read More
Good day fellow investors. Benjamin Graham says that the investors chief problem, perhaps even his worst enemy, is the investor himself. Therefore, to really invest well over the long term to get to high investment returns with low risk, we first and foremost have to develop our investing mindset. We have to learn how not to make mistakes when the going gets tough what to do, what is the right thing to do? And therefore, I will start this investing series videos focused really on developing the right investing mindset.
In this video, we will discuss stock price action, and your good or bad reaction. How why we do what we do, why average investors do what they do. Why is that usually very costly. I'm going to give you a few examples on what you should focus When it comes to investing, not stock prices, and then three simple steps to take away from this video that you can always apply to whatever investment that will allow you to weather all the stock market storms that are definitely ahead of you. You don't know when those will come. But those will come and you have to know what to do.
Financial media misguides on stock price action
If you look at 99% of stock market related content on the talking heads on CNBC, Bloomberg, whatever YouTube, 99% of the content is related to stock price action. We are at the end of the year as I'm filming this December. So now we will have a lot of articles and videos about what was the yearly performance of the stock market or ETF or something who was the best this year, the worst this year, and you will see a flooding of such articles and then forecasts in to the next year. What will be the best market? Should you buy bonds for 2020? And should you buy this? Should you buy debt?
Or price related what was the best performer? People will usually flock to the best performance what was the worst performer and people will get rid of that because everything focuses on the stock price and that's the wrong way to invest. The right way to invest is to focus on businesses because stock prices, I have been investing for 20 years. Stock prices are and will always be unpredictable. What you can focus on what you can rely on when it comes to investing our business fundamentals.
Now, why do we focus on stock price action and not businesses? Why do we not simply invest for the long term? That's because our brain has been wired through 2 million years of evolution. And in those 2 million years only in the last few thousand years.
Focus on price not business?
We are more of a thinking animal living in a comfortable home with security before that we had to watch for bears, tigers, live in the woods, storms, fires and we had to constantly listen to the noise in our environment and immediately react if you hear a bear or a wolf or something you would run run in panic run to the second wiring that we have and that's herd behaviour because it was very important that you stick to the herd then and survive together.
Similarly, if you see a stock price go down, it means that the herd is selling, which gives you the message Okay, the herd to which I belong is selling I have to sell to and that worked over 2 million years to survive. But that's so far away from the comfortable chair. You are making decisions now.
So we are sitting in your chair looking at your screen, and you're making decisions about investing. And that's a completely different brain you need to have you need to understand the wiring that most market participants have, and then rewire your brain for investment success. And I'll give you a few examples about long term investing and listening to noise so that you can slowly start to wire your investment brain to what really works today, when we are in our cosy apartments, cosy offices, cosy seats and not fighting bears, tigers or wolves. So those concepts and are extremely important to be understood psychological concepts, but extremely important because after all, you are your worst enemy when it comes to investing.