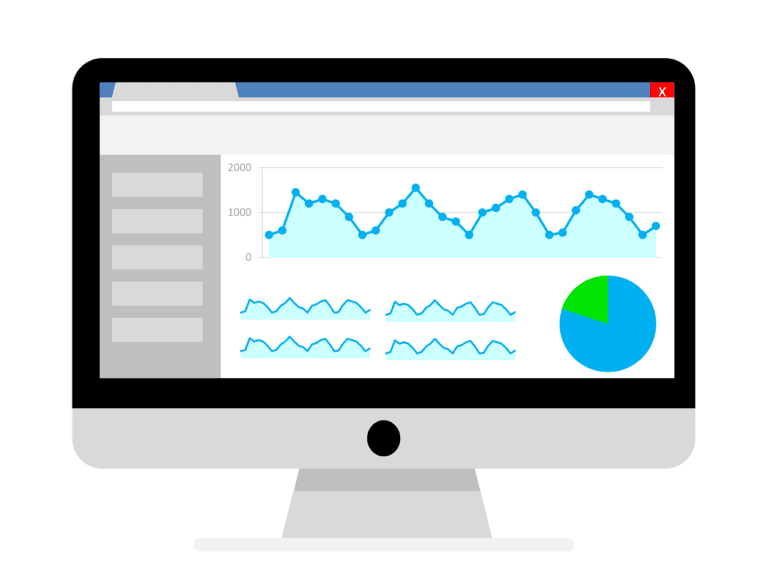 In this modern day and time, SEO analytics and reports are highly important. This will help you to uncover, track, and analyze different relevant and important SEO data that may come in all shapes and sizes. Most of the SEO Analytics tools are free and will help you to monitor your organic traffic. These tools are:
Versatile
Easy to use
Comes with different features and
Can be also used effectively to maximize your SEO efforts.
In short, these tools will help you to discover quick wins for your SEO campaign.
Know about the navigation
In order to use the SEO Analytics tool in the best possible way, you will first need to know about analytics navigation. You will find that the reporting section's side is broken down into different sections such as:
Baupost's Seth Klarman: the Fed has broken the stock market [Q4 Letter]
Baupost founder Seth Klarman told investors that the large amounts of stimulus that have been poured into the world's economies are masking the severity of the problems caused by COVID-19. Q4 2020 hedge fund letters, conferences and more In a letter seen by the
Dashboards: You can create a custom dashboard such as a dynamic report. This report will enable you to quickly get an overview of your account. This will provide you with a lot of figures that will be specifically helpful to you.
Shortcuts: This is a real handy feature that comes with the SEO analytics tools. This feature will help you to create shortcuts while you drill into the data you need. When you click at the Shortcut button on the page a link will be placed to the page within this section. This link will allow you to return to that page quickly.
Intelligence events: You can add custom alerts or get automatic alerts generated for you to know firsthand when something is wrong with your SEO campaign or website. You can either set it to show it in your account or send you an email when any such thing is triggered or both.
Realtime: This compact analytic comes with more limited options and data in it. This will help you to see what is actually going on in the site right now such as how many people are logged in or visiting your site right now or what are the pages they are looking at as well as the time period. However, you should be aware that this section can easily get you sucked in wasting much of your time staring at it without providing that much of an actionable data.
Audience: This data will enable you to know who exactly are looking at your site. It will also help you to understand your audience based on their demographics, location and technology uased such as whether it is a mobile or a desktop and even the OD.
Acquisition: This feature will help you to know how exactly your audience arrived on your website, not only in Chicago City but all over the world. It will also give you a breakdown by channel so that you know better how your audience arrived at a particular page.
To get all such data for the Search Engine Optimization section, you will need to link your Search Console account. This is a straightforward process in which you will have to click the button and follow the instructions provided onscreen.
Account navigation
The Admin section of the SEO analytics tool may appear a bit complex initially but you can easily break it down as follows to make it simple:
Look for the property within the account to identify and look into different subdomains where you may have a different set of analytics
View the specific version of the analytics and filter what is shown within that view and others.
For example, if you want to view only one part of the site, you can share access with an outside party. Views are really useful if you have to filter data out on a constant basis. Such filtering out will help you to know about that traffic from a specific domain that you know to be false.
Using analytics for SEO campaign
You will have to be very strategic in using the SEO analytics tool in order to reap the benefit of it and gain lots of insights and information that will help you to better your SEO efforts and ROI. For this you will need to understand a few basic things.
The very first thing that you need to understand is the volume of traffic is coming to your site. Specifically, you will need to know about the organic search or the 'non paid' traffic that is typically coming from the search engines.
For this you will need to simply go to Acquisition and try the Overview first.
Here you will be able to see a complete breakdown of the organic traffic according to each channel and a few other additional charts along with it.
If you want to look into it further, you will need to go to the Source or Medium section.
Next, you will need to find out which specific keywords are driving more traffic to your site. Since keywords are a core part of this Chicago site activity and for Google to understand, you will need to focus on the dedicated section for the keyword. This section is called the queries. Here you will see a breakdown of all those keywords that is driving more traffic towards your site. In order to understand better, you will need to know a few specific terms such as:
Query: The means the specific keyword searched for by the users.
Impressions: This indicates the number of times one of the pages of your site is ranked for a specific keyword and is shown in the search results.
Clicks: This denotes then number of times one of the pages of your site has been clicked by the visitors after it showed in a search for that keyword.
Average position: This indicates the average position of the page when it is shown for a specific keyword.
CTR: Click Through Rate is the percentage of the time your page does get clicked on when it is shown for that keyword.
All these search definitions and functions are really handy. This will help you to meet the requirements of Google that is now giving more value to groups of semantically linked terms instead of individual terms.
Q3 2019 hedge fund letters, conferences and more