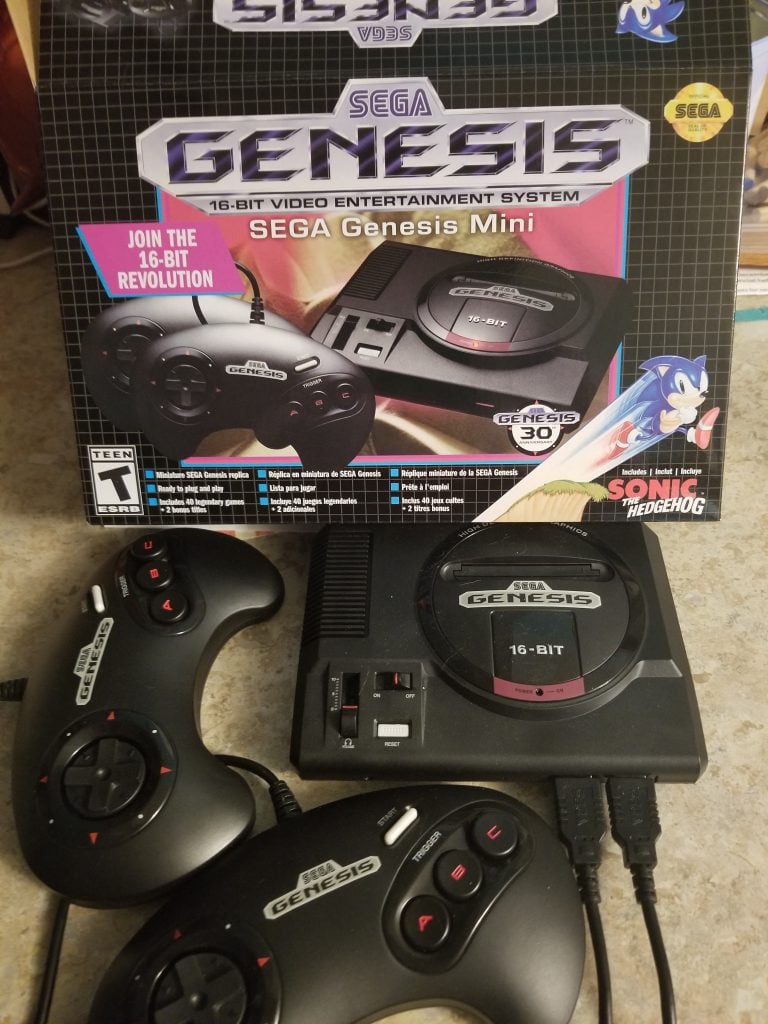 The last couple of years have been marked by nostalgia in the form of mini retro consoles, and that trend continues this year with the Sega Genesis Mini. I was able to get my hands on one so I could review it, and I think it's safe to say this is the best retro console I've tried.
Sega Genesis Mini review: The best parts
Of course, the highlight of the mini console is all the games it comes with. It has Sonic the Hedgehog and Sonic the Hedgehog 2. Other popular titles include Mr. Robotnik's Mean Bean Machine, Sonic Spinball, Streets of Rage 2, Castle of Illusion and World of Illusion, Ghouls 'n Ghosts, Castlevania: Bloodlines, and Phantasy Star IV. There are 40 games included in a variety of genres.
If you had a Sega Genesis growing up, there will be some games you remember here. The games play pretty much as I remember them, although my gaming skills now leave something to be desired. My son was even drawn to the RPG titles that are included on the console, like Shining Force, so that was interesting to see. The Sega Genesis Mini console is very high-quality, considering its low price tag.
Qualivian Investment Partners July 2022 Performance Update
Qualivian Investment Partners performance update for the month ended July 31, 2022. Q2 2022 hedge fund letters, conferences and more Dear Friends of the Fund, Please find our July 2022 performance report below for your review. Qualivian reached its four year track record in December 2021.  We are actively weighing investment proposals. Starting in November Read More
In previous years, I tried the NES Mini and the SNES Mini, and they were quite good, but the Sega Genesis Mini solves the issues I observed with those two consoles. The NES Mini and SNES Mini feature ultra-short cords for the controller, and the NES Mini only comes with one controller, so you have to buy a second one if you want to play it with your kids. The Sega Genesis Mini comes with two controllers, and the cords are long enough that you don't have to sit uncomfortably close to the TV just to play.
Nitpicking negatives
I always try to include some negatives in any product review I do, but it was difficult to find any. I would've liked to see Sonic the Hedgehog 3 and Sonic and Knuckles included in the console. Overall, it is very difficult to come up with anything bad about this console.
Disclosure: I was provided a Sega Genesis Mini in exchange for this review.
Updated on