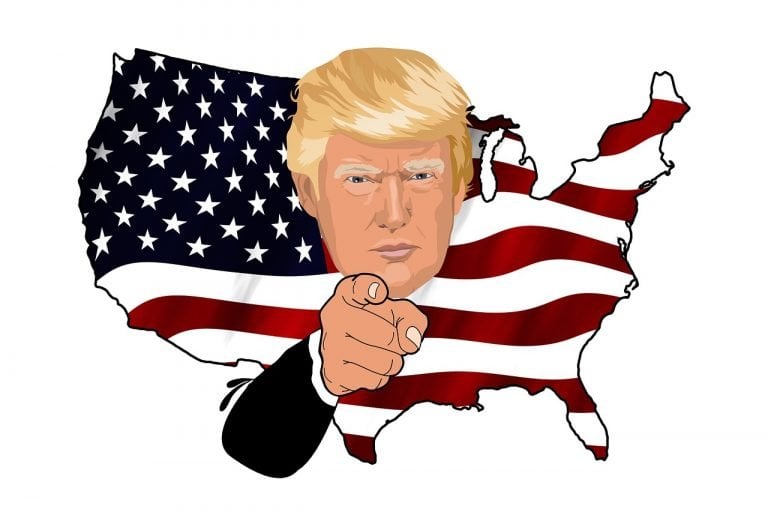 Trump Impeachment Enters STAR TREK Phase; Various "Plausible" Scenarios Exist, Including Removal From Office
WASHINGTON, D.C. (December 31, 2019) – The impeachment proceeding directed against Donald Trump has entered the STAR TREK phase – since we are now "Going Where No Man Has Gone Before" – especially because House Speaker Nancy Pelosi is refusing to promptly deliver the articles of impeachment to the Senate so that the trial may begin, says public interest law professor John Banzhaf, who notes a "plausible" scenario under which the President could be removed from office.
Q3 2019 hedge fund letters, conferences and more
Gator Financial Partners 1H2022 Performance Update
Gator Financial Partners letter to investors for the first half of the year ended June 30, 2022. Q2 2022 hedge fund letters, conferences and more Dear Gator Financial Partners:  We are pleased to provide you with Gator Financial Partners, LLC's (the "Fund" or "GFP") 1st Half 2022 investor letter. This letter reviews the Fund's 1st Read More
The situation is also very unusual - and therefore difficult to predict future development based upon either legal or historical precedent - because the articles of impeachment do not include any alleged crime, there were no fact witnesses called before the House Judiciary Committee, the President has exhibited no contrition or remorse, and because his presidency has been unusual in many other ways, notes Banzhaf, who has been providing legal analysis of developments involving the impeachment, and played a role in forcing President Richard Nixon to resign just before a vote on his impeachment. Nevertheless, there are some "plausible" scenarios.
Trump's removal from office via secret ballot?
First, he notes, there may never be a trial if Pelosi doesn't file the required article of impeachment with the Senate for any one of a variety of reasons: e.g., the Senate refuses to call the witnesses she insists are essential; she holds out for a Senate rule providing for a secret ballot - which could free many Republican senators to vote for Trump's removal - but her request is never granted; or she simply is not convinced that there will be the "fairness" to the Senate proceedings which she has insisted upon, especially after Republican claims that they will work with the White House, and/or have already made up their minds not to vote to remove Trump.
Another possibility which could derail any proposed trial in the Senate is if the articles are challenged as unconstitutional because they do not even reference a crime, the House's procedures allegedly violated Due Process, the evidence is too thin, etc. - all as some legal scholars have concluded.
As Alexander Hamilton - who had a major role in drafting the Constitution - wrote in Federalist No. 78: "There is no position which depends on CLEARER PRINCIPLES, than that every act of a delegated authority, contrary to the tenor of the commission under which it is exercised, IS VOID. No legislative act, therefore, contrary to the Constitution, can BE VALID." [emphasis added]
So, since a Senate trial arguably cannot proceed based upon a document which is void and not valid, an argument can be made to presiding Chief Justice John Roberts, and/or to the Senate itself, that the proceeding must be adjourned as void ab initio ["to be treated as invalid from the outset"] without any trial.
Trump removal from office: Various options
Putting aside the legal strengths and weaknesses of such an argument, it would produce a result which might greatly please both the President and most Republican senators, since Trump could claim complete vindication and then harangue the Democrats for trying to use an unconstitutional tactic to remove him from office, the Democrats would avoid losing a trial in the Senate which could be seen as vindicating the President, and both would avoid a trial which might prove embarrassing and time consuming. especially for Democratic senators campaigning for president.
Second, while it appears to be a foregone conclusion that a Republican-dominated Senate would not vote by the required 2/3rds margin to remove the President from office, this could change if either or both of the following events occurs: if additional and even more damaging evidence in the form of documents - such as those already beginning to trickle in under FOIA or disclosed by major newspapers - are made public and sway the public and enough senators, or if one or more knowledgeable insiders - e.g. John Bolton, former national security advisor, Mick Mulvaney, Trump's acting chief of staff, Robert Blair, Mulvaney's senior advisor, and Michael Duffey, a senior budget official who told the Pentagon to keep quiet about the aid freeze because of its sensitive nature - come forward with sufficiently damaging information, documents, etc.
Indeed, Lev Parnas, an indicted associate of Trump's personal lawyer Rudy Giuliani, has just indicated his willingness to provide incriminating documents and testimony.
Secret ballot to remove Trump is possible
Another scenario which could likewise result in Trump's removal from office might occur if Pelosi, by threatening not to deliver the articles to the Senate, can pressure the body into adopting a rule providing for a secret ballot.  If this were to occur, several senators have predicted that some 30 to 35 Republican senators would vote for the President's removal if they were thus free to vote without fear of political consequences.
As an alternative, in what Politico calls a "Surprisingly Plausible Path to Removing Trump From Office," there is speculation that as few as 3 Republican senators, by joining with Democrats, could force the Senate to vote on Trump's removal from office by a secret ballot; a move which others predict could cause many Republican senators to vote for his removal; a result which would be almost unthinkable if their votes, as expected, were to be made public.
After noting that Republican and Democratic senators all agreed on rules to govern the Senate trial of then-president Bill Clinton, and that it takes a simple majority of 51 votes to support a resolution to govern Trump's trial, as few as 3 Republican senators arguably would be able to block the adoption of new rules by joining with all the Democratic senators in insisting that the final votes for removal would be taken in secret - thereby freeing Republican senators from political repercussions from their votes.
It's further argued that Vice President Mike Pence, who ordinarily can break a tie on legislative matters, isn't permitted to vote to break ties in votes on impeachment matters.
Mike Pence and the impeachment vote
Furthermore, its been suggested that at least 3 of the 5 current Republican senators who are retiring might support a secret ballot for a variety of reasons - e.g., to provide political cover for their Republican colleagues who do have to stand for reelection, because the retirees would support anything likely to make Trump's removal from office more likely, etc. - and also that some of the 10 Republican senators not up for reelection until 2024 might join them because they would not be very concerned about any immediate backlash if they likewise held out for a secret ballot.
It's also argued that, even though open and recorded voting is customary, even in impeachment trials, the Senate in voting on Trump will be acting like a jury where votes are taken in secret, and that, when the Electoral College deadlocked in the past, House votes to elect Thomas Jefferson in 1800, and John Quincy Adams in 1824, were conducted by secret ballot to permit representatives to vote free from political pressure.
Moreover, the Constitution expressly provides that "Each House shall keep a Journal of its Proceedings, and from time to time publish the same, excepting such Parts as may in their Judgment REQUIRE SECRECY," [emphasis added].
So, arguably a rule providing for a secret ballot - which would likely result in Trump's removal from office - would be constitutional, and also have some congressional precedent, suggests Prof. Banzhaf.
Updated on