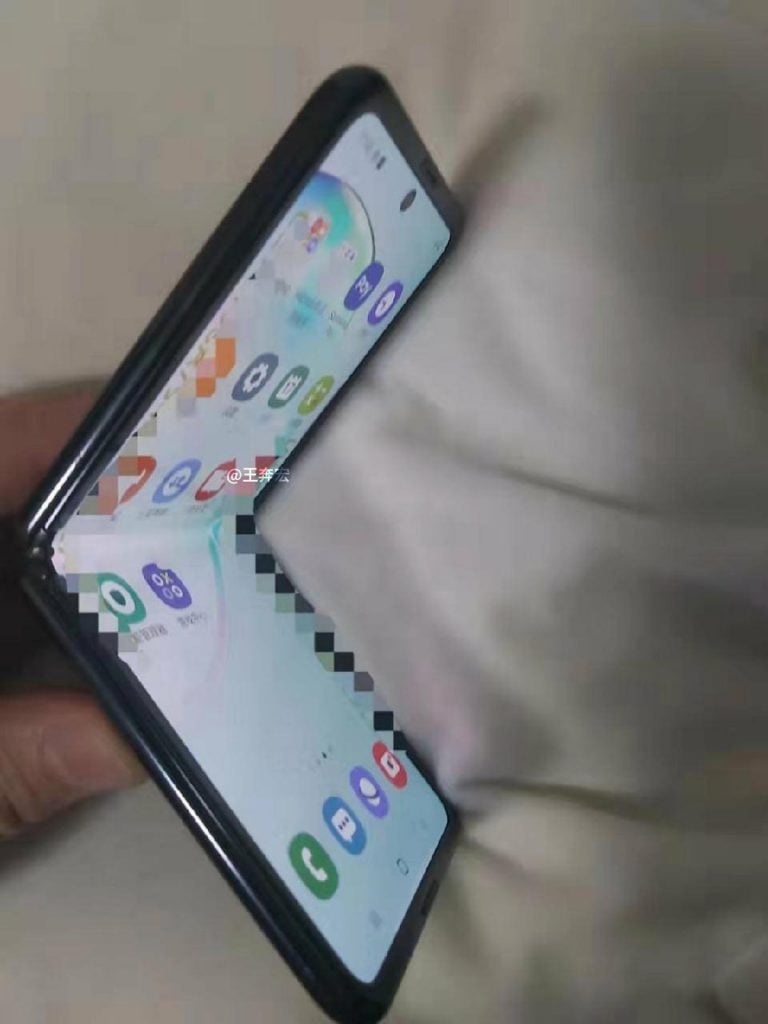 Samsung's Galaxy Fold is among the first foldable screen phones in the market, but it's not famous for all things positive. Delayed several times, it killed the hype among consumers, who are more likely looking forward to an improved successor. Now new photos featured by popular Twitter leaker Ice Universe showcase a Samsung clamshell-like Galaxy Fold that closely resembles the traditional flip phones popular in the 2000s.
In Chinese social media, Samsung's next-generation Galaxy Fold phone was leaked.
Source: @ 王 奔 宏 pic.twitter.com/f69FAbYGxX

— Ice universe (@UniverseIce) 19 December 2019

Hedge Fund Launches Jump Despite Equity Market Declines

Last year was a bumper year for hedge fund launches. According to a Hedge Fund Research report released towards the end of March, 614 new funds hit the market in 2021. That was the highest number of launches since 2017, when a record 735 new hedge funds were rolled out to investors. What's interesting about Read More
If Foldable 2 will really boast a design like that, it will make carrying phones around much more comfortable than in the past. Dealing with 6-inch phones is nowhere near easy, especially if our pockets are small. However, Foldable 2 would in that case boast a compact palm-sized design, and still pack two cameras on the rear and other popular features.
Although it's not sure when the next Galaxy Fold would come out, earlier this year Bloomberg reported that the Seoul-based tech giant plans to make two additional folding phone models which would be successors to the original Galaxy Fold.
At the time, Samsung didn't reveal more details about its upcoming devices, but the leaked Samsung clamshell-like Galaxy Fold sure does promise a lot. Earlier this month, Bloomberg also reported that the clamshell-like Galaxy Fold would come out together with the upcoming Galaxy S11 and S11+.
The publication said that the Galaxy Fold successor will come with a five-camera setup that will also appear on Galaxy S11 phones. However, as leaked by Ice Universe, which has a successful record of leaking Samsung's devices, it only has two rear cameras. Perhaps the phone maker believes that having five cameras will somehow compromise the phone's style and aesthetics, although we'll have to see for sure once the phone is revealed.
The publication further stated that the Samsung clamshell-like Galaxy Fold will be more affordable compared to this year's model that launched at $1,980 in the U.S. Interestingly, Samsung is not the only one that is in this market at the moment. Aside from Huawei, there is also Motorola that last month announced changes to its smartphone design.
Motorola showcased its reborn Razr brand which was among the most popular phones in the 2000s. It resembles the old generation in many aspects with a vertically folding screen design that will run the Android operating system. The new Razr is slated to launch with a $1,499 price-tag with its release date being in January. That said, Samsung will have enough time to rethink its price given that Samsung's phones usually launch between February and April.
So far this is the only rumor focusing on the Samsung clamshell-like Galaxy Fold, but we're undoubtedly going to see more emerge in the coming weeks and months. Also, while Apple's rivals fight on the foldable phone market, the Cupertino-based giant doesn't have plans to release a foldable phone in the future.
With foldable phones making more of an appearance on the market, we can expect the return of old flip-like phone designs. Those who have missed them won't have to wait much longer.
Updated on