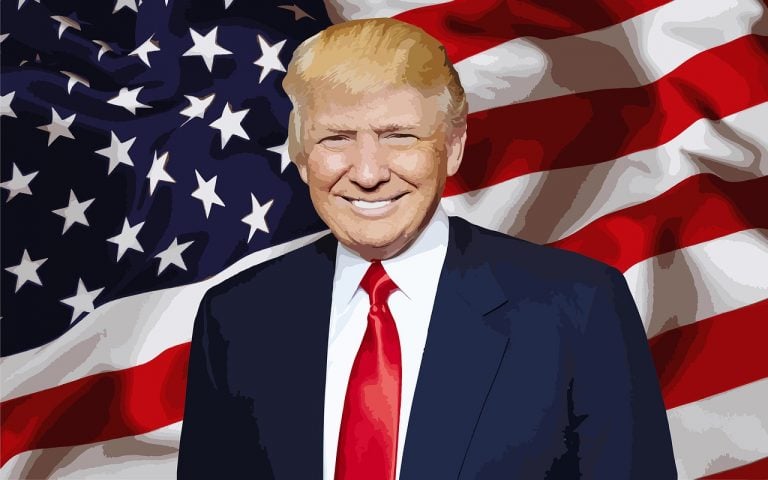 The common knowledge holds that the upcoming presidential election will be a battle for the votes of the less than twenty percent of the electorate that is not fully committed to voting for President Donald Trump or for his Democratic opponent.

Most of them voted for Trump almost four years ago because he tapped into their anger at being badly treated by our nation's rich, well-educated elite. Having been labelled "deplorables" by Hillary Clinton, these lower-middle and working-class whites without college degrees saw Trump as an anti-elitist who shared their resentment.
Q3 2019 hedge fund letters, conferences and more
This Is What Hedge Funds Will Need To Do To Succeed In The Long Term
Last year was a banner year for hedge funds in general, as the industry attracted $31 billion worth of net inflows, according to data from HFM. That total included a challenging fourth quarter, in which investors pulled more than $23 billion from hedge funds. HFM reported $12 billion in inflows for the first quarter following Read More
And they were right. Although the son of a billionaire who had graduated from an Ivy League university, Trump proudly wears his vast store of resentment on his sleeve, tweeting it out dozens of times a day to his tens of millions of followers. No personal insult – real or imagined – goes unanswered, replete with an ad homonym attack.
His anger is obviously authentic. President Bill Clinton famously said, "I share your pain." But Trump's pain-sharing is not only public, but clearly quite deep-felt.
Taking his resentment to an even higher level, the president not only identifies his tormentors, but labels them "enemies of the people." The media, crooked Hillary, crazy Nancy, the Democrat party, protesting NFL players, immigrants, and hundreds of other individuals and groups have become targets for his ire.
Trump channeling resentment?
Everything that's wrong with this country is their fault. And yet he is succeeding at "draining the swamp" and "making America great again." So, we need to give him four more years – or perhaps even eight or twelve.
Who among the Democratic front runners can peel away some voters in Trump's base? Who can tap into their vast well of resentment even more effectively than the president?
Pete Buttigieg can be eliminated immediately. A Rhodes Scholar, a married gay man, and apparently one of the least resentful presidential candidates of all time, Buttigieg will not be able to attract many of Trump's so-called deplorables.
Joe Biden, who comes from a working-class background, certainly can go head-to-head with Trump for some members of his base. But Biden is a career politician with a spotty record and a very uneven debater. In addition, even though he and his son, Hunter, are almost definitely not guilty of any crimes, the president and his supporters will make every effort to label them career criminals. In addition, Biden's waffling over testifying before the Senate in President Trump's impeachment trial creates an impression that he must have something to hide.
Warren vs Trump
Next up is Elizabeth Warren, who, despite a platform that not only imposes huge new taxes on the rich and attacks the behavior of our largest corporations, is herself vulnerable to charges of elitism. A long-time Harvard law professor who often represented large corporations, Warren has been accused of duplicity by Trump supporters. And of course, her unfortunate claims of being a small part Native American has earned her the president's appellation of "Pocahontas."
Despite her own working class background and her decades long advocacy for the working-class and the poor who have been exploited by large financial institutions, she has not yet connected with wide swaths of Trump's resentful supporters, who still view her as a member of the academic elite who look down upon them.
That leaves Bernie Sanders, who appeals to many resentful white lower-middle-class and working-class voters without college degrees -- the heart of the president's base. And like Biden, Sanders can certainly attract some of these erstwhile Trump supporters.
After all, doesn't Sanders harbor great resentment against the billionaires and the corporate elite? Doesn't he too want to drain the swamp?
It would certainly be fair to describe Sanders as often grumpy and sometimes quite angry, but he is not a paranoid narcissist, as legions of psychiatrists have labelled Trump. Still, he clearly harbors a vast store of resentment against the super-rich and the corporate elite whom he blames for the economic plight of the lower-middle and working-class. That resentment comes quite naturally.
Bernie Sanders vs Donald Trump
Sanders grew up in a cramped three and a half room apartment in Brooklyn, and often witnessed arguments between his parents over the purchase of major household items like a new couch or a TV. While there was always enough to eat, the family lived from paycheck to paycheck from his father's job as a paint salesman.
His mother, who would die at the age of just forty-six, spent much of the last three years of her life in a charity hospital because the family could not afford adequate medical insurance. This, of course, would help explain his long advocacy of Medicare for all.
After college, Sanders drifted from job to job, rarely living much above the poverty line. His first decently-paying steady job was when he was elected mayor of Burlington, Vermont, at forty years of age. Ironically, he became a millionaire in his mid-seventies, after having written a couple of best-selling books.
Like his rivals in the Democratic presidential primary, Sanders will continue attacking Trump for his $1.5 trillion tax cut as a give-away to the rich and the corporate elite. Trump will keep pointing to our continuing prosperity and extremely low employment rate.
Sanders voters and resentment
And yet, tens of millions of Trump's supporters are being left behind. Their tax cuts were relatively small, and most are really no better off than they were under President Obama.
Sanders may be best positioned to shift their resentment to Trump. His message to Trump's base is that their resentment is fully justified.
The only problem is that while the intellectual elite may be looking down their noses at them, it's the billionaires and the corporate elite who are exploiting them by paying low wages, preventing them from joining unions, shipping their jobs abroad, and inducing Congress to give the rich and the huge international corporations massive tax cuts.
Trump's base has every right to be mad. It just happens to be mad at the wrong guys. And Trump himself is no true friend of theirs, nor does he truly feel their pain.
Sanders' life-long resentments, which enable him to empathize with lower- and working-class voters will become increasingly apparent to the electorate, and perhaps even to a substantial segment of Trump's base. If Sanders does get the Democratic presidential nomination, he would very likely stand the best chance of winning in November.
Better than anyone else – even Trump himself – he will channel the voters' anger by saying that like them, he's also mad as hell, and that they don't have to take it anymore.
---
Full disclosure: Bernie Sanders and I ran track together in high school and were college roommates for one semester.
Steve Slavin's most recent books are The Great American Economy: How Inefficiency Broke It and What We Can Do to Fix It (Prometheus Books) and the 12th edition of an introductory economics text (McGraw-Hill).
Updated on