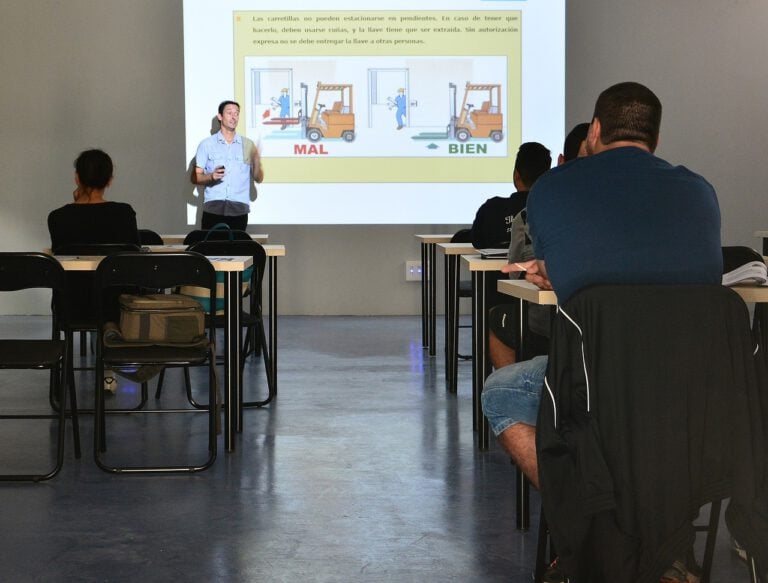 A great way to make sure your corporate training initiatives remain competitive in today's constantly evolving business environment is by taking a personalized approach to training.

While you cannot personalize the training experience or content to suit the individual needs of learners, especially with bigger teams, you can at least ensure your training content is suited to the unique needs of your organization.
Q3 2019 hedge fund letters, conferences and more
London Quality Growth Investor Conference: Buy Dassault Systemes
At this year's inaugural London Quality Growth Investor conference, Denis Callioni, analyst and portfolio manager at European investment group Comgest, highlighted one of the top ideas of the Comgest Europe Growth Fund. According to the speaker, the team managing this fund focus on finding companies that have stainable growth trajectories with a proven track record Read More
Doing so requires the development of custom learning content which in turn, requires specialized resources, coupled with a significant investment of time and money.
To avoid managing the first two aspects of this task, many businesses choose to outsource their training content development to custom eLearning development companies.
Is it the right choice? Should you do it? Can you outsource certain specific parts of your training content to be developed by someone else?
Read on to find out:
Benefits And Disadvantages Of Outsourcing Training Content Development
Outsourcing training development has many benefits. Some of them are:
Since developing training content is the core competency of your outsourcing partner, you can expect things to go smoothly and quickly after the first few briefing sessions. This ultimately translates to quicker turn around times for course content.
As one of the professional custom eLearning development companies, it is the job of your content outsourcing provider to keep up with the latest trends and technologies emerging in the training landscape. With the right partner, you will be sure that your training material is developed while keeping the best practices, and the learner's interests in mind.
However, like with everything else, with outsourcing, there are two sides of the story. Here are some of the disadvantages of outsourcing training content development:
The most obvious disadvantage of outsourcing custom training content development is obviously the "custom" part of training. Nobody else understands your business and its needs as well as you do and thus, may fail to develop training content that addresses the unique needs of your business.
Another disadvantage of outsourcing is the loss of control some business owners or learning administrators may experience. This loss of control means you will have to communicate your requirement to an externally managed team, which creates scope for miscommunication. While a bit of miscommunication is common and manageable, a lot of time-consuming revisions can end up driving up the time taken in (and possibly the costs involved with) completing the project.
So how is everyone outsourcing training content development while avoiding loss of control and chances of getting custom content that does not address their needs?
The answer is simple, by partially outsourcing their content development.
Most businesses only outsource the "generic" part of their training content. This way, they are able to free up time to focus on their core competencies, while getting access to subject matter expertise that they may not have on their team.
At the same time, the development of training content that is unique to the business is undertaken in-house. In most cases, this is the most important part of the training content. Developing it in-house allows organizations to exercise more control over the focus of the training content. This means the course content can be designed to address the most pressing needs of the organization while contributing to the achievement of short and long term business goals.
Conclusion
Outsourcing, when done right, has the potential to help you improve the effectiveness of your training initiatives, while at the same time, cutting down the cost of content development. Have you tried outsourcing any aspects of your corporate training endeavors? How would you describe your experience? Tell us in the comment section below!
Updated on