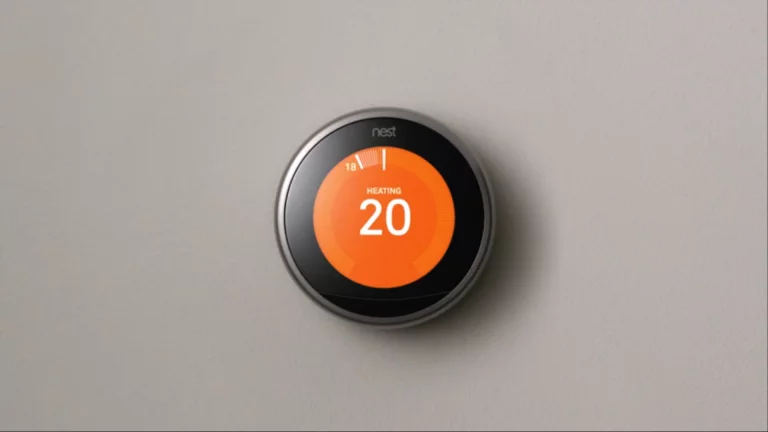 Our homes are getting increasingly smarter. Smart devices let you control the door lock, lights, temperature, and much more with your voice or by tapping on your smartphone screen, even when you are away from home. Smart thermostats can learn your heating and cooling needs and adjust the temperatures accordingly. They not only offer convenience but also help reduce the utility bill costs. The two most popular smart thermostats are the Nest Learning Thermostat and Ecobee SmartThermostat. Let's check out how they stack up and which one could be a better buy for you.
Nest Learning Thermostat vs Ecobee SmartThermostat: Design
Both of them are beautifully designed products, ensuring that they look good on your wall. The Nest thermostat has a circular and minimalist design with a sleek metal ring. It measures 3.3 x 1.06 inches. The device has a circular 2.08-inch screen with 480 x 480 pixels resolution. It comes in four different colors of stainless steel, white, copper, and brass.
Sio Partners Targets Cancer Treatments and SPACs for Growth
Sio Partners, the specialist healthcare hedge fund, returned 0.9% net of fees and expenses in January, compared to a loss of -1% for the S&P 500 and a gain of 1% for the MSCI World Healthcare Index. Long investments contributed 12.6%, according to a copy of the firm's letter, which ValueWalk has been able to Read More
The Ecobee SmartThermostat has a glass finish with a touchscreen display and a blue strip at the top. It comes only in black color. Its shape is more like a combination of circle and square (should we call it 'squircle'?). The device measures 4.29 x 4.29 x 1 inches. It gets a 3.5-inch touchscreen display with 320 x 480 resolution.
On the Nest device, you can use the metal ring to adjust the temperature manually. It works well, but if you are used to touchscreens, adjusting temperatures on the Ecobee device would feel more natural because it gets a touchscreen. Notably, Ecobee has kept the same interface on both the thermostat and its smartphone apps.
Remote sensors
The Nest Learning has built-in sensors for temperature, humidity, motion, magnetic, proximity, and light. In contrast, the Ecobee device has only temperature, occupancy, humidity, and proximity sensors. The occupancy sensor has turned out to be Ecobee's trump card.
Both Ecobee and Nest offer wireless remote temperature sensors that you can place in different rooms. The thermostats take readings from those sensors to adjust temperatures and make those rooms more comfortable. Ecobee ships one remote sensor in the box. Nest users have to buy the remote temperature sensor separately for $40. If Ecobee users want more sensors, they can buy two additional sensors for $80.
The Ecobee device supports up to 32 remote sensors while Nest can support only up to six sensors. Since the Ecobee sensors can detect occupancy, it can adjust temperatures in occupied rooms. Nest can't detect occupancy to balance heating and cooling. Nest lets you create a schedule for when to use the thermostat's own sensor and when to use the remote sensors. Nest uses geofencing to determine if you are home.
Setting them up
They are both pretty easy to set up. The Ecobee SmartThermostat requires a C-wire, but the company ships the thermostat with a power extender kit that turns one of the wires into a C-wire. So, you don't have to worry about that. The Nest thermostat doesn't need a C-wire because it has a built-in battery. Both products work fine if you have a C-wire.
You might need the help of an electrician. But if you want to do-it-yourself, screw the baseplate onto your wall and attach the heating and cooling system wires to the thermostat. Now download the relevant app on your smartphone, sign into it, and connect the device to WiFi to complete the setup process.
Energy saving
This is one of the biggest reasons people use smart thermostats. Both Ecobee and Nest promise to reduce your utility bill costs. The Nest thermostat shows a leaf icon on the screen as you adjust the temperature. The leaf icon is an indication that the given temperature setting will lead to energy saving.
Nest's leaf icon doesn't reveal exactly how much energy you can potentially save. But it does encourage people to get the leaf icon and save some energy.
Ecobee claims its SmartThermostat can save "up to 23% annually on your heating or cooling costs" compared to a hold of 72°F. Ecobee also allows users to create vacation schedules to save energy when they are on vacation. Nest does not require scheduling because it uses geofencing, which automatically changes temperature when you leave or return home. While Nest offers geofencing for all users, Ecobee's geofencing works only with Android and HomeKit users. 
Smart features
Both Ecobee SmartThermostat and Nest Learning Thermostat let you adjust temperatures manually on the thermostat itself or through a smartphone app. Both companies allow users to control their thermostats using voice assistants as well.
The Ecobee device comes with built-in Amazon Alexa, though it also works well with Google Assistant and Siri. It will work just fine irrespective of whether you have invested in Apple HomeKit, Alexa, or Google Assistant-compatible smart home devices. It also integrates with IFTTT, Samsung SmartThings, and other smart home systems.
The Nest thermostat is compatible with Google Assistant and Amazon Alexa. It can also be integrated with IFTTT smart home systems, but it doesn't work with Apple's HomeKit. So, if you have HomeKit smart devices, Nest is not for you.
Since Ecobee has built-in Alexa, it's like having a smart speaker on your wall. You can use Alexa to control your other smart home devices as well through the thermostat. The Alexa experience on the Nest device is not as smooth.
Pricing
Both of them have the same price tag of $249. But the Ecobee SmartThermostat is currently available on Amazon at just $199. You can get the Nest Learning Thermostat for $219 on Amazon.
Conclusion
If you have Google Home devices at home or you prefer using Google Assistant, Nest is for you. Alexa and Apple HomeKit users will have a much better experience on the Ecobee SmartThermostat. If you are not invested in any of those ecosystems, the Ecobee device appears to be a better choice. It's cheaper and supports a wide variety of smart home devices, making it future-proof. It also has built-in Alexa and the ability to detect occupancy.