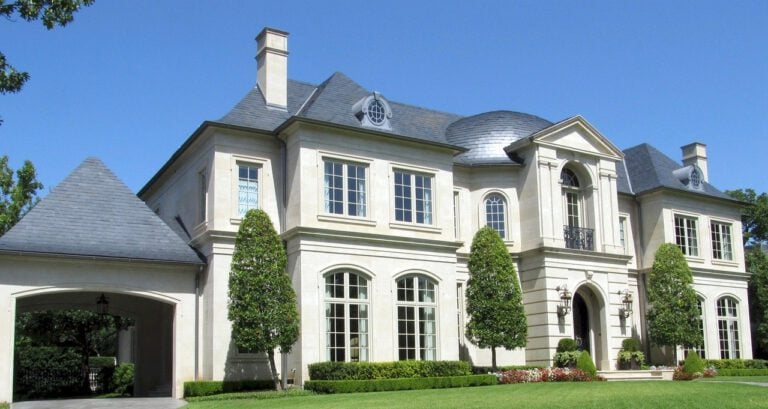 The US real estate market was not very strong in 2019. But buyers with deep pockets continued to pour hundreds of millions of dollars into luxury residential properties. The most expensive luxury homes sold in 2019 were located in New York, California, and Florida. All three states are known for their ridiculously expensive real-estate markets. With only a few days left in 2019, let's take a look at the most expensive luxury homes sold this year.
Real estate consulting firm Miller Samuel Inc. has compiled a list of the most expensive residential real estate deals of the year. These homes are so expensive that they make your jaws drop. But then, these beach-side properties, mansions, and penthouses have all the luxury amenities you can imagine.
If you can afford one of these properties, you won't have to leave your home for watching movies, working out, reading, or playing golf. Many of these properties were listed at much higher asking prices, but the buyers managed to negotiate down the selling price by tens of millions of dollars.
Carlson Capital's Double Black Diamond Strategy Gains 5.3% On Jewelry Play
Carlson Capital's Double Black Diamond fund added 3.09% net of fees in the second quarter of 2021. Following this performance, the fund delivered a profit of 5.3% net of fees for the first half. Q2 2021 hedge fund letters, conferences and more According to a copy of the fund's half-year update, which ValueWalk has been Read More
10- Trousdale Mansion, Beverly Hills, California. $71 million
Located in the Trousdale Estates, Uber co-founder Garrett Camp picked it up for $71 million in June this year. Spread over more than one acre, the property holds a 12,119-square-foot home with seven bedrooms. Garrett Camp sealed the deal off-market. According to the Los Angeles Times, the luxury home was recently rebuilt with studs up. Garrett Camp has an estimated net worth of $4.2 billion.
9- 14-16 East 67th Street Townhouse, Manhattan, New York. $77.1 million
In June this year, hedge fund magnet John Griffin purchased the former abode of Philip Falcone for $77.1 million, according to Bloomberg. Philip Falcone and his wife had purchased the 30,000-square-foot property from Penthouse magazine founder Bob Guccione for $49 million in 2008. John Griffin is the founder of Blue Ridge Capital.
8- Triplex at 212 Fifth Avenue, New York. $81 million
Amazon founder and the world's richest man Jeff Bezos purchased three condos at 212 Fifth Avenue in May this year for $81 million. He then combined them into a single 17,000-square-foot apartment with 12 bedrooms.
7- Penthouse at 220 Central Park South, New York. $92.7 million
Two properties in the building at 220 Central Park South have made it to the top 10 most expensive luxury homes sold in 2019. According to the New York Post, the condo building at 220 Central Park South registered over a billion-dollar worth of sales. The 9,817-square-foot penthouse with four bedrooms and six bathrooms was sold for $92.7 million.
6- Billionaire Mansion, Bel Air, Los Angeles. $94 million
This mansion named 'Billionaire' in the extravagant Bel Air neighborhood of Los Angeles was originally listed in 2017 with the asking price of $250 million. But even billionaires were reluctant to shell out $250 million for the property. The prices kept falling until an unknown French Moroccan buyer purchased it for $94 million in September this year. The four-story, 38,000-square-foot luxury home includes 12 bedrooms, 21 bathrooms, five bars, three kitchens, a theater, a pool, and an auto gallery.
5- Palm Beach Mansion at 60 Blossom Way, Palm Beach, Florida. $99.1 million
Billionaire hedge fund manager Ken Griffin was on a luxury home shopping spree in 2019. The Citadel chief executive purchased a beachfront mansion at 60 Blossom Way in Palm Beach, Florida for a staggering $99.1 million. The 18,500-square-foot home is spread over 3.7 acres. Built in 2000, the property was purchased by its previous owner for $77 million in 2017. It has about 320 feet of beachfront access.
4- Paradise Cove Beachside Home, Malibu, California. $100 million
About an hour's drive from Los Angeles, the oceanfront property at 27600 Pacific Coast Highway was one of the most expensive luxury homes sold in 2019. Spread over 3 acres, the 13,693-square-foot home has six bedrooms, seven bathrooms, a tennis court, gym, theater, spa house, a two-story library, pool, and two guesthouses.
3- La Follia, Palm Beach, Florida. $110.3 million
La Follia, an oceanfront Palm Beach mansion, was sold in June for a staggering $110.3 million. The 37,516-square-foot property is located at 1295 S. Ocean Blvd. in Palm Beach. Once owned by Broadway producer Terry Allen Kramer, the mansion is just half a mile from President Donald Trump's Mar-a-Lago resort. It was originally listed for $135 million in 2018.
2- The Manor, Holmby Hills, Los Angeles. $119.8 million
The Manor is a 56,000-square-foot mansion that was once owned by the daughter of Formula One billionaire Bernie Ecclestone. Located in Holmby Hills, the mansion has 14 bedrooms and 24 bathrooms. According to Jade Mills, it was originally listed for $160 million, but sold for $119.8 million.
1- Penthouse at 220 Central Park South, New York. $240 million
The 24,000-square-foot penthouse at 220 Central Park South was sold to Citadel CEO Ken Griffin for a staggering $240 million in January. It was the most expensive luxury home sold in 2019. The penthouse spans the 50th through 53rd floor of the residential tower in Manhattan.