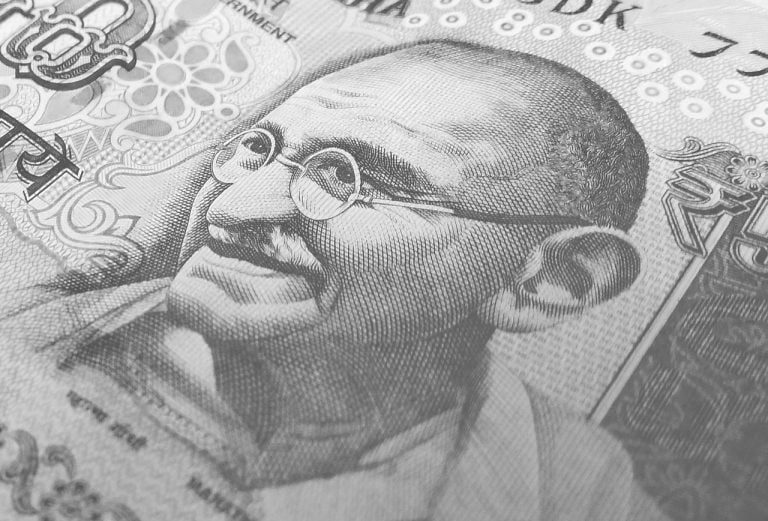 Many major mobile service providers have suspended services in India's capital Delhi. Reports of mobile services down in Delhi have been making the rounds since the morning. Later, a few mobile operators, such as Airtel, Vodafone-Idea and Jio, confirmed those reports, adding that services have been suspended on the government's order.

Mobile services down in Delhi
Over the past few days, the country has been witnessing protests over upcoming citizenship laws in India, specifically, the Citizenship Amendment Act (CAA). There are reports that by suspending mobile services, the government aims to restrict the ability to coordinate protests. It must be noted that services are not suspended throughout the city. Rather, they are down in some parts of Delhi, such as Seelampur, India Gate, Chanakyapuri and ITO.
Since Thursday morning, users have been reporting issues with mobile internet in Delhi. Later users also reported issues with voice and SMS services. Airtel customer care confirmed the disruption in mobile, voice and SMS services in a tweet, which was later deleted. Tweets from Vodafone blaming government directives for the suspension of services have also been deleted.
Fund Manager Profile: Zhang Hui Of China's Southern Asset Management
Historically, the Chinese market has been relatively isolated from international investors, but much is changing there now, making China virtually impossible for the diversified investor to ignore. Earlier this year, CNBC pointed to signs that Chinese regulators may start easing up on their scrutiny of companies after months of clamping down on tech firms. That Read More
"As per instructions from govt. authorities, voice, internet and SMS services are currently suspended in your location. Once the suspension orders are lifted, our services will be fully up and running," an Airtel customer care executive said, according to the Economic Times.
Hi! We would like to inform you that there is a planned outage scheduled as per government directive. This will rectified as soon we receive the next directive from the authority" We appreciate your patience and cooperation for the same – Priya

— Vodafone (@VodafoneIN) December 19, 2019
jio stops working too #IndiansAgainstCAA pic.twitter.com/rB9b226l2B

— nanta (@themdavesaves) December 19, 2019
The Indian Express, which accessed a copy of the government order, notes that mobile services in Delhi were suspended by the deputy commissioner of police special cell in Delhi. Further, the order states that all communication services, including voice, SMS and internet, are being suspended due to the existing law and order situation.
Delhi Police Special Cell had directed on 18Dec that voice, SMS,internet services be halted from 9am to 1pm today,in walled city areas of north&central districts,Mandi House,Seelampur,Jafrabad,Mustafabad, Jamia Nagar, Shaeen Bagh&Bawana, in view of prevailing law&order situation pic.twitter.com/Qk2sk0TKI1

— ANI (@ANI) December 19, 2019
The order mentioned the following areas for =suspension of services: Shaheen Bagh, Bawana, North and Central Districts , Jamia Nagar, Jaffarbad and Mustafad. Since the order is for mobile services, it is expected that users will be able to use Wi-Fi services.
The order stated that communication services will remain suspended until 1 p.m. IST in Delhi. According to reports, services have been restored now.
Internet shutdown: how it works in India
Section 69 A of the Information Technology Act (IT Act) gives the government the power to block access to the internet when there is a fear of violence or threat to national security. However, the current instance of the mobile internet being down in Delhi is not governed by the IT Act. Rather, it falls under section 144 of the Code of Criminal Procedure (CRPC).
Section 144 prohibits four or more people from gathering in public places. Since the internet is now a means for demonstrators to organize protests, Section 144 extends to internet services as well.
There have been more than 350 cases of internet shutdown in India since 2014. Prior to the current internet shutdown in Delhi, services were suspended in Meerut, Assam, Aligarh and parts of West Bengal.
What is the Citizenship Amendment Act?
As stated above, the recent protest is against the Citizenship Amendment Act (CAA). The act aims to make it easier for persecuted minority groups in three neighboring Muslim-dominated countries — Pakistan, Bangladesh and Afghanistan — to seek citizenship in India. The bill specifically identifies six minority groups: Hindus, Jains, Sikhs, Buddhists, Christians and Parsis.
According to the act, refugees of these six communities will receive Indian citizenship after residing in the country for five years. Earlier, it was 11 years. This means those living in India from before Dec. 31, 2014 will be granted citizenship. The legislation is applicable to those who were "forced or compelled to seek shelter in India due to persecution on the ground of religion."
Protestors are against the exclusion of Muslims, saying that it is against the Constitution. However, the government says the bill is in no way anti-Muslim.
"Come what may, the Modi government will ensure that these refugees get Indian citizenship and live as Indians with honour," India's home minister, Amit Shah, said recently.
The bill has already been passed in both houses (Lok Sabha and Rajya Sabha) of parliament and approved by the Indian president, turning it into an act.
Updated on