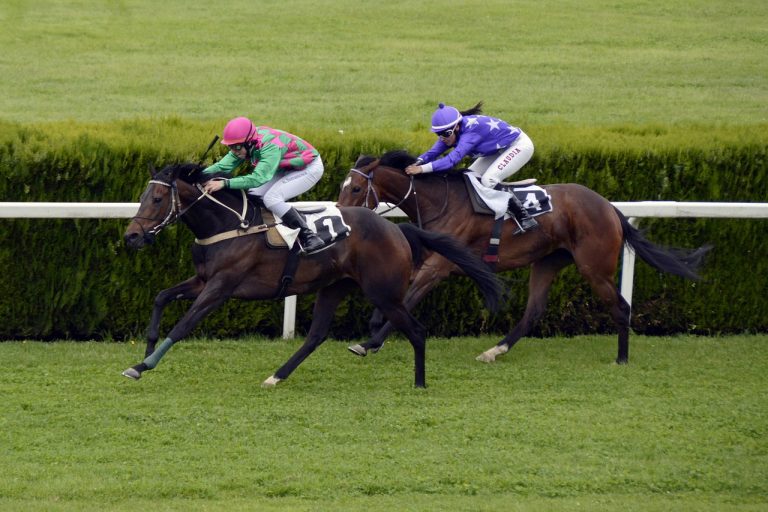 We've just learned of the death of 3-year-old Koa, who "broke down," collapsed, and was euthanized while training at Del Mar Racetrack yesterday morning. He is the 5th dead horse in the short "Bing Crosby" Fall Meet that ends today and 11th death at the track this year.

This news follows another recent death at Laurel the Baltimore Sun covered last week, other recent equine deaths at Del Mar Racetrack, Belmont Park in New York, and the tragic death of Mongolian Groom – the 37th at Santa Anita Park this year at The Breeders' Cup.
Q3 2019 hedge fund letters, conferences and more
How A Weakening PE Market Serves As Another Sign Of A Weakening Economy
Amid the turmoil in the public markets and the staggering macroeconomic environment, it should come as no surprise that the private markets are also struggling. In fact, there are some important links between private equity and the current economic environment. A closer look at PE reveals that the industry often serves as a leading indicator Read More
The solution to these deaths: passage of the Horseracing Integrity Act, H.R. 1754/S. 1820 that 71% of the U.S. House Delegation from California have cosponsored -- U.S. Senator Diane Feinstein recently announced she's joining on as well. But we've not heard a peep from Senator Kamala Harris even though her competitors in the Presidential race, even though Sens. Bernie Sanders and Cory Booker have cosponsored the bill as well. Here's a bit more in the Hill's piece that featured our work on Capitol Hill to pass the Horseracing Integrity Act – we've ramped things up.
And here's our statement on the death of Koa, it can be attributed to me (Marty Irby) as executive director of Animal Wellness Action:
"There's no excuse for the continued deaths in American horseracing. Doping horses for entertainment to win a two-dollar bet is inexcusable - it's animal cruelty, plain and simple.
Del Mar Racetrack death
"The public outcry to end American horseracing is rapidly growing, and obstructionists in the industry who've failed to support the Horseracing Integrity Act should take a serious look in the mirror, and ask themselves if they want to be remembered for the cruel mistreatment of our iconic American equines and bringing an end to horseracing; or for saving lives, and bringing integrity back to the sport." 
The Horseracing Integrity Act, now with 205 House cosponsors and 10 Senate cosponsors, would take a tangible stride toward protecting American racehorses through the establishment of a national, uniform standard for drugs and medication in horse racing. It would also grant drug rulemaking, testing, and enforcement oversight to a private, non-profit, self-regulatory independent organization overseen by the United States Anti-Doping Agency (USADA) – the governing body that administers the Olympic anti-doping program, at no cost to the taxpayer.
Marty Irby
Executive Director
Animal Wellness Action
Washington, D.C.
Updated on