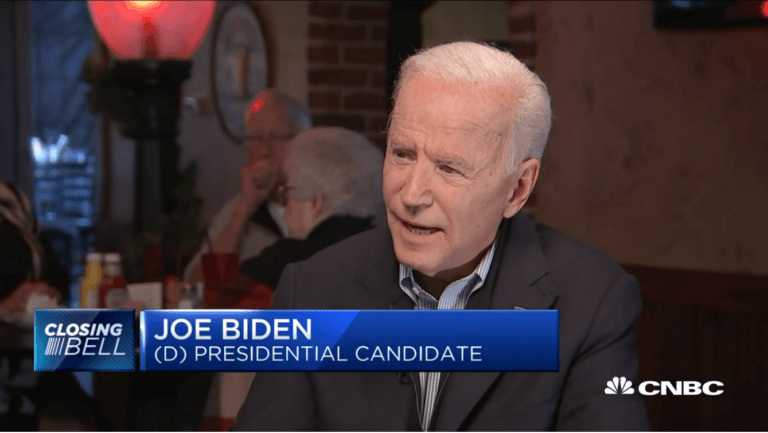 CNBC Excerpt: CNBC Digital Video: Former United States Vice President And Democratic Presidential Candidate Joseph Robinette Biden Jr. Sits Down With CNBC Editor At Large John Harwood
WHEN: Thursday, December 5th
WHERE: CNBC.com's Speakeasy with John Harwood
This AI-Powered Emerging Hedge Fund Manager Is Blazing A New Path
Investment strategies used by hedge funds have evolved over the years, although the biggest changes have come in the use of computers to develop portfolios. Rosetta Analytics is a woman-founded and woman-led CTA that's pioneering the use of artificial intelligence and deep reinforcement learning to build and manage alternative investment strategies for institutional and private Read More
Former United States Vice President and Democratic Presidential Candidate Joseph Robinette Biden Jr. spoke with CNBC Editor at Large John Harwood today, Thursday, December 5th, for the latest installment of Speakeasy with John Harwood. An excerpt from the unofficial transcript follows. The full video interview and transcript will be available tomorrow, Friday, December 6th at https://www.cnbc.com/speakeasy/.
Joseph Robinette Biden Jr. On Tax Policy
Joseph Robinette Biden Jr.: is there certain things you have to right the market a little bit here. And the market is that if you have all of the tax breaks – essentially all the tax breaks – all of the benefits flowing through the top one tenth of 1%, there's never been as great a concentration of wealth including going back to the great depression. Ever. And so, one of the things that worries me most about that, john, is not just the political – the economic impact on people who are – the middle class is getting killed.
John Harwood: treasury secretary mnuchin today said that he opposed a financial transaction tax – which some in the race have supported – because it would destroy financial markets. Is that why you've rejected that idea?
Biden: no. I still think we should do that. That doesn't raise the kind of money. I think we should have a financial transaction tax.
What do you think of Joseph Robinette Biden? Do you like his middle name? Do you think that the rich should be taxed more? What about a financial transaction tax in particular? Sound off in the comments and tell us what you think about the intersection of politics and fiscal policy.