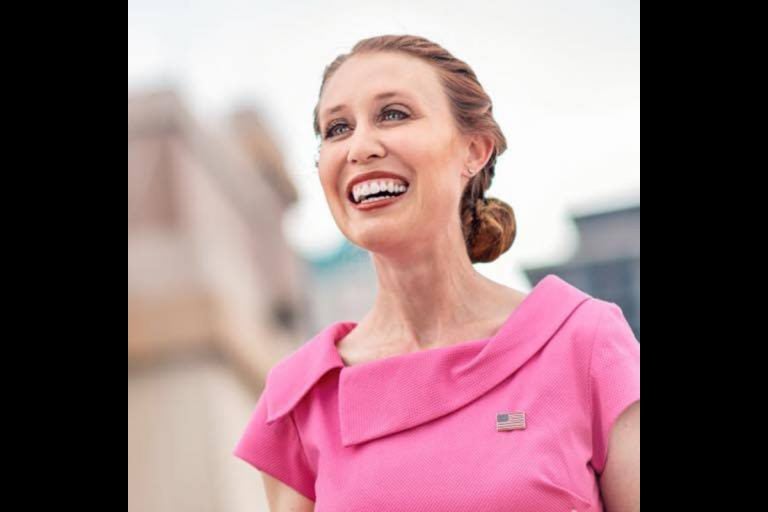 Former government scientist JJ Walcutt takes her U.S. presidential campaign to Iowa
(Thurs., Dec. 19, 2020) Sioux City — This year's democratic presidential primary has seen an enormous crowd and yet an equally large number of candidates drop out. JJ Walcutt, a darkhorse candidate from the executive branch, has remained and is now moving to northwest Iowa to campaign.
"We've decided to go after the 1%—the point where the media recognizes messages being brought to the table," says Walcutt. "We want the front runners to hear and the nation to know that solutions to our toughest problems do exist. And we do not need to spend more money nor do we need to reinvent the wheel. We need to better connect the dots—we need to combine current pilot programs, government programs, and ideas across the nation and coordinate these efforts to create scalable, sustainable improvements for our nation. If we don't, our future is seriously in jeopardy."
Hedge Fund Launches Jump Despite Equity Market Declines
Last year was a bumper year for hedge fund launches. According to a Hedge Fund Research report released towards the end of March, 614 new funds hit the market in 2021. That was the highest number of launches since 2017, when a record 735 new hedge funds were rolled out to investors. What's interesting about Read More
Walcutt is a former civilian government-military scientist who has worked across departments, represented the U.S. overseas, and reported to the Pentagon. Frustrated by the candidates and knowing the government has more to offer citizens, she left her position in search of sanity, solutions and hopefully unity.
JJ Walcutt campaign
Walcutt has spent the past six months conducting a 50-state tour with one central message: We have all the money, ideas, capabilities, and communities to solve our national issues; we just have to work together to achieve them. She interviewed thought leaders, innovators, business elites, community leaders, and every-day citizens to show Americans how we can make this country work without spending more taxpayer dollars.
"Many Americans serve in the shadows," says Walcutt. "I'm aiming to shine a spotlight on their success because ultimately, it's what will allow our nation to not just survive but thrive throughout the 21st century!"
---
JJ Walcutt is a scientist, mom, thought-leader, and innovator who specializes in education, government and military readiness. Walcutt holds a doctorate in psychology and has over 20 years of experience in research focused on training and education across the lifetime. Most recently she reported to the Pentagon, leading an education initiative for the Department of Defense, where she collaborated with more than 85 education stakeholders across all disciplines to craft an innovative blueprint—Modernizing Learning: Building the Future Ecosystem. She has served as a delegate to NATO and Partnership for Peace, and provided national and international keynote speeches. Walcutt is passionate about enabling leaders to transform the federal government and inspiring community members to be engaged in solutions.
Q3 2019 hedge fund letters, conferences and more
Updated on