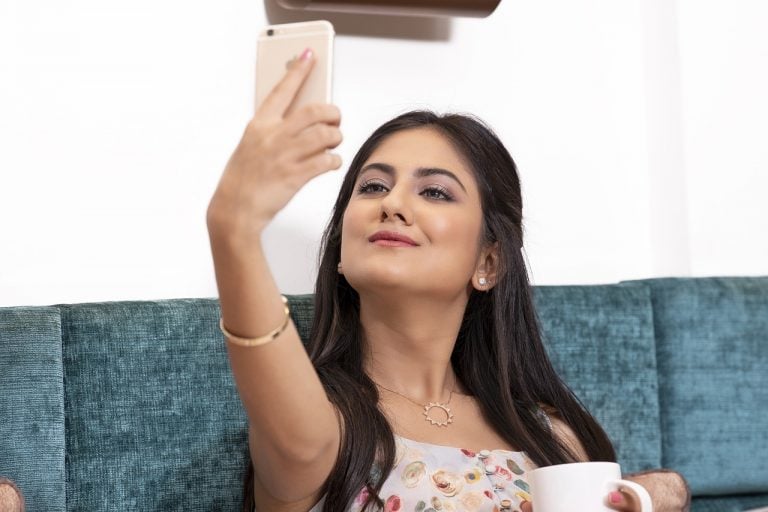 Apple released iOS 13.3 last week, and it included a new feature for Screen Time called Communication Limits. However, the feature is not working as intended, allowing anyone to bypass the iOS 13.3 Communication Limits feature. However, you can easily fix the iOS 13.3 Communication Limits bug with a trick.
Communication Limits: what's the issue?
Apple's new Communication Limits in Screen Time is meant to give parents control over who their kids can talk to and when. Specifically, it prevents your child from speaking to anyone who is not on their contact list. It means if anyone outside the child's iCloud contacts tries to contact them, that unknown person is automatically blocked.
However, the feature is not working as it should, with many reporting that they are able to bypass the iOS 13.3 Communication Limits feature. According to the reports, the system is giving users the option of whether or not to add the unknown number to their contacts.
Robinhood 2021 Conference: Cathie Wood discusses her investment process with Lee Ainslie [Exclusive]
ARK Invest is known for targeting high-growth technology companies, with one of its most recent additions being DraftKings. In an interview with Maverick's Lee Ainslie at the Robinhood Investors Conference this week, Cathie Wood of ARK Invest discussed the firm's process and updated its views on some positions, including Tesla. Q1 2021 hedge fund letters, Read More
Getting the option to add the unknown contact is expected, but they should be able to do so only after entering a passcode. However, this passcode requirement is missing from the current implementation, making the Communication Limits feature useless.
This bug appears only if the contacts are not stored in iCloud. Thus, if an unknown person messages your child, he or she will get the option to add that phone number to their contact list. Thereafter, your child can call, FaceTime or text the person.
CNBC notes that Siri can also be used to bypass the limitations, which means your child can ask Siri on the iPhone or Apple Watch to text or call any number, irrespective of any Screen Time limitations.
How to fix the iOS 13.3 Communication Limits bug
The good thing is that Apple is aware of this issue. The company says the bug only appears in a "non-standard configuration." However, many doubt this claim from Apple.
"This issue only occurs on devices set up with a non-standard configuration, and a workaround is available. We're working on a complete fix and will release it in an upcoming software update," Apple said in a statement to CNBC.
The workaround Apple is talking about to fix the iOS 13.3 Communication Limits bug until it releases a permanent fix is to force the contacts list to sync with iCloud. To do this, follow these steps:
Open the Settings app.
Scroll to the Contacts.
Select "Default Account" and change it to "iCloud."
Enabling Downtime on the iPhone or iPad should also make Communication Limits work as expected. If enabled, your child won't get the option to add a contact to their address book. The Downtime feature allows parents to set the apps and features their child can use during certain periods of the day.
Apple has not provided any timeline for when it will release a fix. It is likely that the fix will be rolled out with iOS 13.3.1. Until then, you can follow the workaround mentioned above to fix the iOS 13.3 Communication Limits bug.
CNBC discovered a few more bugs with iOS 13.3 as well. One bug sometimes blocks contacts in the address book for no reason. Another bug makes the text message inbox completely unreadable sometimes.
How Apple plans to tackle buggy iOS releases
These are not the first issues we have seen with iOS 13, and it is likely not the last. To avoid such issues going ahead, Apple is reportedly working on changing the development process for iOS.
Apple's new software development and testing processes is code-named "Azul." This new process will impact the development of iOS 14, iPadOS, watchOS, macOS and tvOS updates. The new feature prioritizes testing by giving testers more control over the operating system features. A tester will be able to enable and disable a particular feature to check its impact on the performance of the OS.
According to Bloomberg, Apple's senior vice president of software engineering, Craig Federighi, introduced the new development process at an internal meeting. This new approach requires testers to ensure that the test versions, or daily builds, of future updates disable buggy or unfinished updates automatically. Testers can then select to enable a particular feature and study its impact on the performance of the operating system.
Currently, the process Apple follows is that one team adds features that are not fully tested, and another team makes weekly changes to the OS. This process stuffs the software with so many changes at different stages of development that it often becomes difficult to track and use it. This failed the very purpose of the testing process as the testers were unable to check how the OS is reacting to the new features.
Apple also scores its software on a scale of 1 to 100, also known as a "white glove" test internally. According to Bloomberg, iOS 13 got a lower score on this scale than iOS 12. Individual features also get green, yellow and red color codes to indicate their quality during the development process.