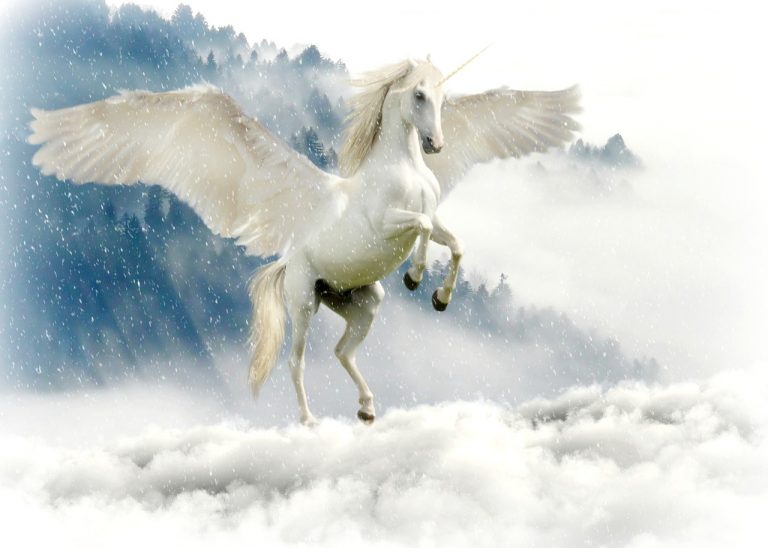 Durreen Shahnaz is the founder and CEO of Impact Investment Exchange (IIX)
They don't call them unicorns for nothing. Startups that reach the $1 billion valuation mark stand out because they revolutionize industries through innovative products, services, and ways of doing business.
TechCrunch reports that more than 450 startups had reached unicorn status as of March 2019, and so far, no impact investment companies make the cut. That should surprise market watchers, considering the incredible growth of the impact market over the last 10 years. Fabindia may qualify — the Indian homemade goods company valued around $650 million in 2016 — but even if so, Fabindia is still a traditional company in many respects. No truly impact-centered company has come close to the $1 billion threshold.
Corsair Capital Profits From Goldman Sachs' SPACs [Exclusive]
Corsair Capital, the event-driven long-short equity hedge fund, gained 6.6% net during the second quarter, bringing its year-to-date performance to 17.5%. Q2 2021 hedge fund letters, conferences and more According to a copy of the hedge fund's second-quarter letter to investors, a copy of which of ValueWalk has been able to review, the largest contributor Read More
Unicorns take time to grow, though, and the impact investing market has only become a major worldwide force in the last few years. Most impact companies that could become unicorns remain small for now. One group of impact companies could break through the barrier soon, though, and it's not a group most would expect.
The first impact investing unicorn may well be an intermediary — a company that builds an ecosystem in which other impact businesses, investors, and beneficiaries can flourish. Why not? Unicorns in other industries became powerhouses by building ecosystems to facilitate others. Airbnb owns no property. Uber owns no cars. These companies connect people to the services they need. Who is to say an impact investing ecosystem-builder could not succeed by following the same path?
All the Work, None of the Attention
Unfortunately for would-be impact unicorns, companies that work behind the scenes don't always get the credit they deserve. People see the investors, investees, and beneficiaries, but they don't consider what happens in between. An impact investing company that helps people get their money to the right places, provides transparency in the investing process, standardizes  measurements, and brings on-the-ground expertise and data could be exactly what the burgeoning impact space needs.
Today's impact investing processes rely on consultants who come in with little experience. These soloists rarely know how to work with enterprises or investors, to say nothing of beneficiaries, yet they influence a substantial amount of investment dollars. Consultants who do not understand the challenges impact companies face (or the importance of impact missions) cannot provide what impact investing needs. Too many of these so-called advisors secure funding for projects without ever speaking to the beneficiaries of the communities that will supposedly benefit from the deals.
No army of financial freelancers can meet the impact investment market's widely growing needs for clarity, communication, and on-the-ground knowledge. The industry needs enterprises that can create an ecosystem in which the impact economy will thrive. When they rise, these companies could become the poster children for the financial success of the impact movement.
Impact Unicorns and finding value between the lines
As a young market, impact investing needs an ecosystem that can sustain unicorns before unicorns establish themselves.
Impact markets are not just a subset of financial markets. Impact investing seeks to change fundamental behaviors and beliefs in the investment world. If companies can measure the social capital they create next to their financial capital, impact investing will truly arrive.
Existing structures cannot meet that need. Impact enterprises struggle to measure and maintain their social growth alongside their monetary expansion. Ecosystem builders provide that clarity and create the foundations for the impact markets of the future. By building credible, established impact measurement processes, these ecosystem builders can assuage the concerns of investors and get more people to participate in the market with confidence.
Most organizations (and people) still don't fully grasp the necessity of these parties, though. The impact investing industry needs someone to tackle the high costs of due diligence, understand social impact, translate that impact to investors, and do it all at a scale that welcomes small deals as well as large ones. In addition, would-be unicorns must understand the needs of beneficiaries and develop systems in which impact businesses can help fulfill those needs.
Impact ecosystem builders can accomplish this in part by creating new financial instruments to meet emerging needs. Many investors cannot enter impact markets because of the small ticket size and risk profile of some impact deals. Impact-oriented financial instruments offer a gateway to more investment, and that activity could easily propel one or more financially focused impact enterprises to unicorn status.
What the First Impact Unicorn Will Do
The first impact investing unicorn will address the needs of investors, investees, and beneficiaries alike. This new market needs players who can help unlock the growing pool of impact investment capital and help get that capital to companies (and people) in need. Ecosystem builders can scale rapidly, thanks to the work required to manage new financial instruments and the urgent need to measure social impact accurately, so they make ideal candidates for early large-scale growth.
Not many companies in the impact world today leverage technology to meet the needs of all parties. Of the few that do, nearly all limit their implementations to platforms to catalogue potential deals for investors to browse, solicit crowdsourcing funds, or simply list events and conferences. This space needs something more meaningful behind the technology. Sleek apps look nice, but the impact economy needs someone to make the calculations and connections of social impact easy for stakeholders to see and beneficiaries to experience.
That power starts with the ability to harness data. Other platform companies in tech, like Alibaba, use their massive reservoirs of data to discover new insights and grow using that knowledge. The same is possible for impact investing. Impact investors want more data-driven insights to inform their decisions, like they enjoy in traditional investment analysis.
The first impact investment company to harness data for this purpose effectively will have a major head start in becoming the first impact investment unicorn. As the market matures, multiple unicorns will inevitably arise. Not all of them will be ecosystem builders, but before those future companies can secure their spots at the top, impact investing needs someone to take charge behind the scenes.