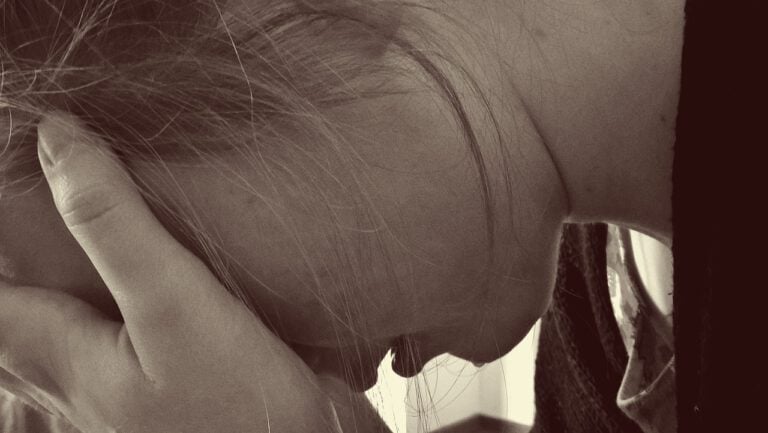 Work-related sexual misconduct, whether a single incident of assault, repeated uncomfortable harassment that leads to a hostile environment or even a clandestine consensual relationship, is grossly underreported; statistics suggest by as much as 90%. Clearly, people wonder why they should report sexual misconduct.
Here are Seven Reasons To Report Harassment:
1)  To Work Within Statutes of Limitations
Different authorities and jurisdictions have different time limits for considering reports. The military has a 45 day limit for claims of harassment. The Equal Employment Opportunity Commission has a 180 day limit, though this is extended in some states, like California, where the limit is 300 days. It may be better to file a report, and then not to pursue your claim, than to not file and lose the opportunity.
Hedge fund managers present their best ideas at Robinhood [In-Depth]
The latest Robinhood Investors Conference is in the books, and some hedge funds made an appearance at the conference. In a panel on hedge funds moderated by Maverick Capital's Lee Ainslie, Ricky Sandler of Eminence Capital, Gaurav Kapadia of XN and Glen Kacher of Light Street discussed their own hedge funds and various aspects of Read More
When compared with victims of harassment, survivors of sexual assault may need more time to process their experience and decide on next steps. Assault survivors are encouraged to speak with the National Sexual Assault hotline, 800-656-HOPE, which can put you in touch with those who understand both your experience and the laws and regulations addressing it. RAINN also has a State by State Guide on Statutes of Limitations.
2)  For Other Survivors or Victims
Rachel Denhollander broke through the USA Women's Gymnastics cover-up with a single email to the Indianapolis Star, in which she stated, "…I was molested by Dr Larry Nassar, the team doctor for USAG. I was 15 years old, and it was under the guise of medical treatment for my back." Eventually, 156 girls and women would give impact statements at Nassar's trial, sending him to prison for between 40 and 175 years.(1)  Michigan State University has agreed to pay compensation to 332 who have now been identified. Ninety two women have accused Harvey Weinstein of sexual harassment, assault or rape. Sixty women have accused Bill Cosby of rape and other crimes.
If you're uncomfortable or have been harmed, it's likely others are or have been too. Even if you don't feel reporting is "worth it" for your sake, others who have reported the perpetrator may be waiting for your report to corroborate their reports and expose the perpetrator's pattern of behavior. The justice they receive may very well depend on you.
3)  To Impede or Stop the Perpetrator
You may be thinking it could be hard to prove your experience, and therefore, your report may not result in change. Yet, perpetrators who escape consequences may be emboldened to act again. When you report, whether in person or anonymously, the perpetrator is put on notice that their behavior is risky. Ken Fisher's wealth management firm lost $4 billion in investments (2) when his inappropriate sexual comments were made public.
Consider as well that an employer may be restricted from acting against a perpetrator because they don't have substantiation to prove a pattern. Repetition and frequency are hallmarks that determine whether harassment is pervasive, a legal definition employers want to meet and the courts need to have to take action. The perpetrator may be one report —YOUR report— away from consequences.
4)  For Yourself – To End Mistreatment and Retaliation
If the perpetrator has mistreated or attacked you once, they may act out against you again. Reporting your experience can end your mistreatment. Even if the experience has ended, you deserve to work in a harassment-free and retaliation-free environment; in fact, it's your right by law. According to the U.S. Equal Employment Opportunity Commission,
It is unlawful to harass a person (an applicant or an employee) because of the person's sex. Harassment can include "sexual harassment" or unwelcome sexual advances, requests for sexual favor, and other verbal or physical harassment of a sexual nature. Harassment does not have to be of a sexual nature, however, and can include offensive remarks about a person's sex. For example, it is illegal to harass a woman by making offensive comments about women in general… harassment is illegal when it is so frequent or severe that it creates hostile or offensive work environment…
This includes harassment by a client or a customer.

5)  For Yourself – To End Isolation
Entrepreneur Alaina Hampton who has accused Ilinois House Speaker Michael Madigan of sexual harassment has said of her experience, "This was a very isolating incident for me." (3) Sexual misconduct perpetrators, often in positions of power, intentionally isolate their targets, leaving them feeling alone, unsupported, and without options.
You and your report can benefit from identifying others who were harmed. Because the definition of harassment may require proof of repetition, there is power in numbers. Comfort can also be found in knowing those who have shared similar experiences. Hampton has set up the local Chicago Workplace Sexual Harassment Me Too Meet Up. Nationally, the non-profit I'm With Them provides a confidential website solution for connecting to others who share your perpetrator.

6)  For Yourself – To Obtain Resolution
In her Victim Impact Statement, rape survivor Chanel Miller powerfully wrote, "My damage was internal, unseen, I carry it with me. You took away my privacy, my energy, my time, my safety, my intimacy, my confidence, my own voice, until today."  While you give up some control when you report misconduct, you may also open the door to resolution and healing.
7)  To Do What's Right
Injustice cannot be defeated without action; social change will not happen without a collective repudiation of harmful or criminal behavior. Whether you are a survivor, victim, witness or ally, the world needs champions like you. Austin Melton, a Chipotle manager, was harassed until he quit. In an EEOC press release, announcing a $95,000 settlement, he says, "This was my first job after high school, and it was hard to speak up about the harassment to management and then to the EEOC. But it was the right thing to do."
Conclusion
It can feel daunting to start the reporting process. Too often victims and survivors receive well-intended advice from friends and colleagues who speculate about outcomes based on rumors and stories and not on actual cases and data. Indeed, the positive outcomes of reporting are often unpublished, hidden by confidentiality clauses. The EEOC recovered $70 million for victims of sexual harassment in 2018. Following trials, seven and eight figure settlements have been secured and publicized.(4)
Obtaining informed, professional counsel specific to your experience is always a good idea, so that you can thoroughly evaluate tradeoffs. As you decide what to do next, keep in mind the most important reason for reporting: you were targeted, and you deserve justice. You are worth it.
Q3 2019 hedge fund letters, conferences and more