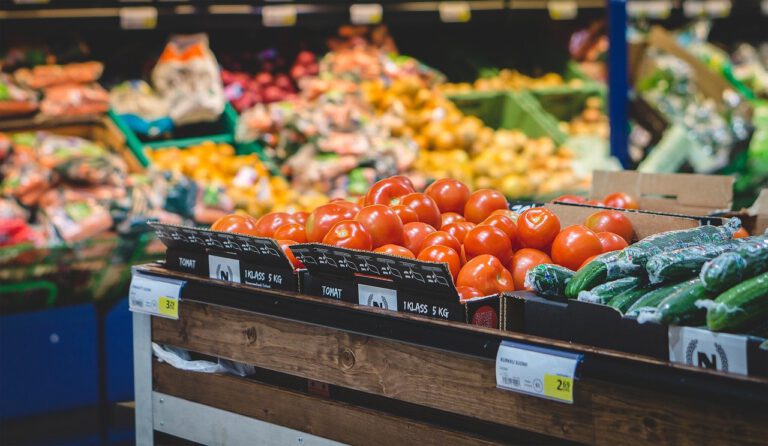 There is significant evidence to support that access to quality, whole foods is a key to the development of healthy residents and ultimately, healthy communities. However, evidence also suggests that people who live in low-income and minority neighborhoods face significant challenges to finding healthy food, especially when faced with a lack of transportation options. According to a national study conducted by nonprofit The Food Trust and research firm PolicyLink, low-income zip codes have 25 percent fewer chain supermarkets and 1.3 times as many convenience stores as compared to middle-income zip codes. For busy families with few resources, this lack of access is a major detractor to seeking out healthy foods and fresh produce.
According to research from StatNews, low-income households are not eating as much fruit, are eschewing whole grains for less-nutritious refined grains and are one of the leading consumers of sugar-sweetened beverages. Food cost and availability are absolutely the largest detractors to making healthy choices in the grocery line for people in low-income communities, but perception plays a large role as well.
With healthier foods gaining more traction as a dietary trend among people with disposable income, there is a misconception that healthier foods always cost more than their processed counterparts. So, in many low-income communities, even where healthy produce is available, shoppers may choose processed snacks and sugary drinks because they know it is a safe bet when it comes to price, not realizing that there are many affordable options that are more nutrient dense.
These Are John Buckingham's Stock Picks For 2021
The economy remains in distress, although there are signs of recovery underway. John Buckingham of Kovitz, editor of The Prudent Speculator newsletter, has found that value stocks typically outperform coming out of economic downturns. Thus, he argues that this is an excellent time to be a value investor. Q4 2020 hedge fund letters, conferences and Read More
Fresh, frozen, canned and dried fruits and the poor
The grocery industry is taking a stand when it comes to food insecurity by promoting initiatives that incentivize purchasing fresh, frozen, canned and dried produce and legumes. One of the first initiatives of this kind was launched by The Food Trust in 2004. The Philadelphia-based non-profit used $30 million in state start-up funds to help finance 88 supermarket development projects, which successfully increased healthy food availability to about 400,000 underserved residents.
Former First Lady Michelle Obama also recognized this overwhelming issue in many American communities, and helped kick off the Healthy Food Financing Initiative in 2010 to encourage supermarkets to open in so-called "food deserts" across the country.
The grocery industry clearly has the power to affect change that positively impacts the quality of life for many Americans, and STCR is the latest industry leader to take part in this shift. To combat the growing problem of healthy food availability, The Fund for Public Health in New York City, on behalf of the New York City Department of Health and Mental Hygiene, has partnered with retail technology company STCR and local grocery operator Fine Fare to introduce Get the Good Stuff, a produce incentive program for recipients of the Supplemental Nutrition Assistance Program (SNAP).
SNAP and technology
Through this initiative, grocery customers who participate in SNAP and who use their benefits to purchase eligible fresh, frozen, canned and dried fruits, vegetables and beans will receive additional money to buy more eligible fruits, vegetables and beans. For each dollar spent using SNAP benefits on eligible produce and beans, customers will receive an additional dollar, allowing them to purchase up to $50 more in produce per day.
The first stores to roll out the program will be Fine Fare in the Bronx, supported by its retail technology partner, STCR. The loyalty program that will accommodate the new incentive was programmed and developed by STCR, which has a more than 52-year history serving grocers across the country and internationally. Working in tandem with Fine Fare owner Frank Pimentel, a longtime customer, as well as the NYC Department of Health and Mental Hygiene, STCR's team spent months programming, mapping eligible items into the system, setting requirements and creating reports to track progress in order to get the initiative off the ground.
This is a prime example of a mutually beneficial relationship between the communities served and the grocery retailers participating. Stores that get involved with the Get the Good Stuff program will not only be combatting the overwhelming problem of healthy food access, but also may benefit from new customers as well as increased fruit and vegetable sales from purchases through SNAP and with the incentive funds.
Q3 2019 hedge fund letters, conferences and more