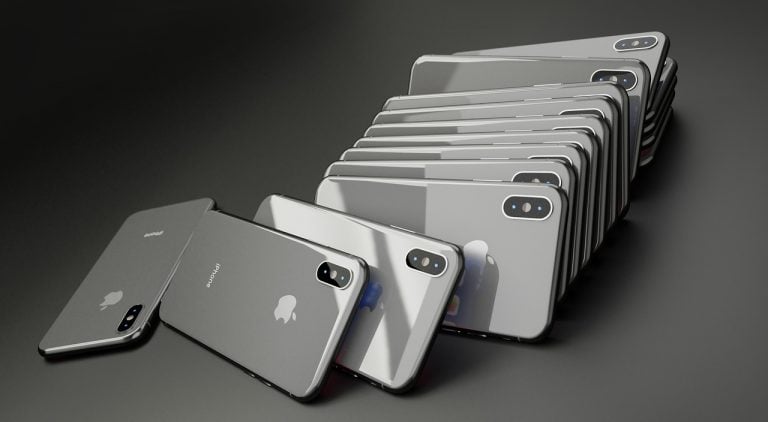 Apple is said to be looking into a scam reportedly perpetrated by managers at Foxconn. The alleged Foxconn scam involved sales of iPhones made of rejected parts. The suspects reportedly raked in about NT$1.3 billion (US$43 million) over the last three years on the fraud.
iPhones made of rejected parts
9to5Mac spotted reports from Taiwanese media outlets about the alleged fraud. Taiwan News reports that a Taiwanese businessman is accused of working with a group of managers at Foxconn's facility in Zhengzhou. The group allegedly stole flawed parts, assembled iPhones made from them and then sold them as iPhones manufactured at the facility. Standard procedures call for destroying the rejected components.
The Taiwanese businessman reportedly told Mirror Media that he has worked with management at the factor for more than two years to purchase flawed iPhone parts at low prices. He said they sold 300,000 iPhones made of rejected parts. He explained that usually about 3% to 5% of iPhones parts are rejected at the Foxconn facility, and they've been selling those rejected parts for years instead of destroying them.
ValueWalk's August 2021 Hedge Fund Update: Point72 Suffers Loss; Hedge Fund Assets Hit $4 Trillion
Welcome to our latest issue of ValueWalk's hedge fund update. Below subscribers can find an excerpt in text and the full issue in PDF format. Please send us your feedback! Featuring Point72 Asset Management losing about 10% in January, Millennium Management on a hiring spree, and hedge fund industry's assets under management swell to nearly Read More
How the alleged Foxconn scam was exposed
The businessman reportedly had an argument with one of the managers he claims perpetrated the alleged Foxconn scam, so he filed a complaint with Foxconn's parent company, Hon Hai. After receiving no response, he reported the scheme to Apple. He estimates Apple's losses at approximately NT$90 billion (US$3 billion).
Mirror Media obtained a copy of an internal email which indicates Apple's Business Assurance and Audit team is handling the investigation. The team reports directly to the company's board of directors. It seems the Taiwanese businessman who reported the scheme emailed Apple CEO Tim Cook.
Foxconn has not commented on the investigation yet, but according to 9to5Mac, former Foxconn chairman Terry Guo said that for a company with over 1 million workers, it wouldn't be a surprise if "unreasonable things" occurred involving a small number of workers.
A Hon Hai spokesperson declined to respond to Mirror Media's questions about the allegations and said they needed evidence. The magazine sent them pictures of partially assembled iPhones made of rejected parts that were shared by the businessman, but the person did not respond.