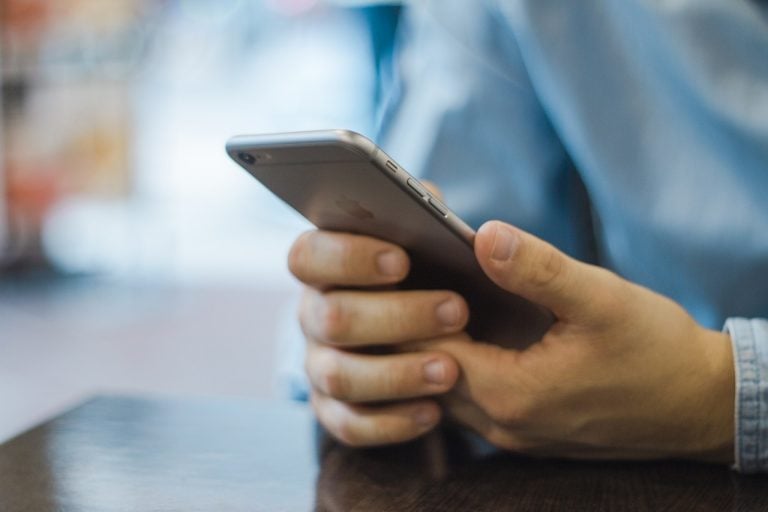 One of the most common issues that many smartphone users face is an unstable WiFi, or the WiFi keeps disconnecting. This could prove one of the most frustrating issues, especially if you are watching a video or playing your favorite game. Often the issue is with your WiFi connection, but sometimes the problem could be with your iPhone as well. However, most of the time you can easily fix the WiFi disconnecting on iPhone using a few tricks, which are detailed below.
Check these first:
There could be several factors that could lead to the WiFi disconnecting issue on iPhone, ranging from an issue with the modem/router, to software related issues with the iPhone. As said above, you can easily fix most of these issues using simple tricks.
Before we detail those tricks to fix WiFi disconnecting on iPhone, there a few things that you should check to ensure if all the settings are okay:
ValueWalk's August 2021 Hedge Fund Update: Point72 Suffers Loss; Hedge Fund Assets Hit $4 Trillion
Welcome to our latest issue of ValueWalk's hedge fund update. Below subscribers can find an excerpt in text and the full issue in PDF format. Please send us your feedback! Featuring Point72 Asset Management losing about 10% in January, Millennium Management on a hiring spree, and hedge fund industry's assets under management swell to nearly Read More
Check if the WiFi is on.
Make sure that the phone is not on Airplane Mode.
Check with your WiFi service provider to see if there is any issue on their side.
Check if all the connections are in place for the modem/router.
Ensure that you are connecting to the correct network, and have entered the right password.
Check if there is any iOS or carrier update available. If yes, then install it.
After checking the above things, if the WiFi issue still persists on your device, then you should try the below tricks one by one until the issue is resolved.
How to fix WiFi disconnecting on iPhone
 Restart Wi-Fi Router – often we have seen that switching the router off and then switching it on after waiting a few seconds, helps to re-establish the internet connection. Restarting fixes any minor software issues with the system.
Force Restart iPhone – if the above trick does not solve the issue, then try by force restarting the iPhone. A force restart reboots your iPhone. To force restart your iPhone, close all the open apps on your iPhone, and then hold down the Power button and Home button for a few seconds. An Apple logo will show up on the screen, and the phone will force restart.
Close Bluetooth – often it has been noted that if Bluetooth is on, it may interfere with the WiFi network. So, before you move to the next steps, ensure Bluetooth is off.
Forget WiFi Network and Connect Again – Another fix is to make your iPhone forget the WiFi network, and then connect to that network again. To forget the network, follow the below steps:
Step 1: Launch the settings menu.
Step 2: Go to the WiFi settings menu. Here you will find the names of all available WiFi networks your iPhone can connect to.
Step 3: Tap on the WiFi network's name you are facing issues with.
Step 4: On the next screen, tap the option Forget This Network. Doing this deletes all data of that WiFi network, including the password, from your device.
Now that your device has forgotten that network, you need to reconnect to that WiFi network. Go to the WiFi menu, and connect to that network by entering the password. Hopefully, the issue would be resolved, if not, then try the next trick.
Turn Off WiFi Networking on Location Services – though this does not directly impact the WiFi services, many users have reported that this trick worked for them. To do so, follow the below steps:
Step 1: Launch the settings menu.
Step 2: Go to the privacy settings menu.
Step 3: Tap on the Location Services to open the location settings.
Step 4: Tap System Services to go to the system services settings menu.
Step 5: Now turn off the toggle for WiFi Networking.
Step 6: Connect to the WiFi network, and see if it works fine or not.
Reset Network Settings – doing this enables the default network settings, and thus, could help to fix the WiFi disconnecting issue on iPhone. To reset network settings, follow the below steps:
Step 1: Launch the Settings app, and then go to General.
Step 2: Scroll down to the "Reset" option.
Step 3: Tap "Reset Network Settings." You will have to enter your iPhone's passcode to confirm your decision.
Your iPhone will now restart. Once it is back up, connect to the WiFi and check if the issue is still there or not. If the issue is still there, then you can also try selecting "Reset All Settings." However, doing this, will delete all your saved passwords, preference settings, and more.
System Recovery Tool – there are many third-party system recovery tools available online that could help you to fix certain kinds of iPhone system issues, including WiFi. You can use such a tool to see if it helps to resolve the issue.
Restore factory defaults – this should be your last option, as it will erase all your device data to restore your device to the default settings. Thus, it is recommended that you take a back up of your device before opting for this option.
If after trying the above tricks, you still face the WiFi issue, then you need to contact either Apple support or your internet service provider (ISP).