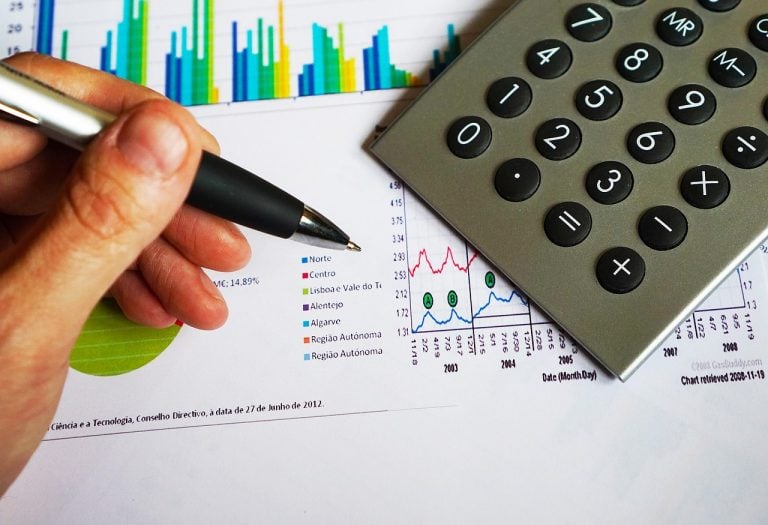 As of November 3, 2019, there were over 6,402 wild fires in California. Massive blackouts for 2.5 million people led to chaos for elderly citizens who rely on medical equipment. Hurricanes devastated entire island nations, with scores killed. The Himalayan glaciers are melting.
These are real climate change headlines from 2019. These phenomena won't slow down.
Q3 2019 hedge fund letters, conferences and more
Qualivian Investment Partners July 2022 Performance Update
Qualivian Investment Partners performance update for the month ended July 31, 2022. Q2 2022 hedge fund letters, conferences and more Dear Friends of the Fund, Please find our July 2022 performance report below for your review. Qualivian reached its four year track record in December 2021.  We are actively weighing investment proposals. Starting in November Read More
While these headlines are concerning, being prepared can help you minimize the impact for you, your loved ones and your community. Your mind may be racing with ideas for underground bunkers filled with pallets of potable water and astronaut food, but in fact, financial preparedness is the most important part of emergency preparedness.
Being financially organized allows you to recover more easily from physical setbacks that could be endured in a disaster, as well as keeping you prepared for life's difficult and inevitable changes, such as the passing away of a loved one. To ring in 2020 with peace of mind, you should focus on joining or even starting a community-based financial preparedness club.
Clubs can provide the group motivation, accountability, and large-scale preparation that is needed to successfully handle a large-scale disaster. It's very unlikely that someone is going to step in right away if disaster strikes your area. You have to be prepared for those moments, days and weeks after chaos strikes.
So, what are the top priorities of a financial preparedness club? They include:
Taking inventory and organizing resources and their locations. If you are given an evacuation order, you will have limited time to gather important items. It's important to conduct an inventory of your resources, so you need to know what you have. You can then organize your resources and supplement them as needed. This will allow you to quickly load up your most important possessions, rather than having to search for them. You'll also be able to make your decision while you have time to think about it rather than making your decisions under the pressure of an emergency.
Designating a meeting place and communication plan for your family & community. When a disaster happens, it is likely that all members of your family will not be in one place. If for some reason your home is off-limits, you'll need a location to meet up such as a school, church or someone's house.  In an emergency, communications can be a challenge, as phone lines get overloaded and cell phone services can be down. You'll need to decide on an alternative method of communication, such as getting a message to someone outside of your area who can serve as a communications center or using a social media platform.
Setting up a Critical Emergency Action List. This is a list of items that are critical to take care of in the event of an emergency such as details on turning off the gas and power, manually opening a garage and burglar alarm information, among other steps that are important for you and your family.
Creating a Financial First Aid Kit (or binder). A Financial First Aid Kit consists of an overview of your financial life. Organizing your financial documents in one place is a crucial part of an emergency plan.  You'll have everything in one place which will help you in an emergency. Having this information available to take with you will help you if you need to file a homeowner's insurance claim or if you just need to know your utility account numbers.
Financial preparedness club conclusion
The good news is, you can prepare. The key is to be organized and to plan for the unpredictable. You'll want to have the right supplies and checklists at your fingertips for emergencies of all sorts, from illness to fires and floods, which could make it difficult for you to access your financial records.
To assist people becoming financially prepared, I've just launched the Get Ready Financial Preparedness Club. This is a community that everyone is welcome to join. Resources to start a financial preparedness club are coming soon.
With these pieces in place, you and your community can get ready — and with regular meetings, stay ready — for potential disasters.
---
About the Author
Tony Steuer loves helping others makes sense of the financial world in way that is easy to understand. A recognized authority on financial literacy, he is on a mission to establish a path to financial preparedness and has created roadmaps for this in his many award-winning books. Tony's most recent title is GET READY!: A Step-by-Step Planner for Maintaining Your Financial First Aid Kit (River Grove Books, 2019). His work has been featured in The New York Times, Washington Post and U.S. News & World Report, among others. Tony is a past member of the California Department of Insurance Curriculum Board.  He lives in the Bay Area with his wife and son.
Updated on