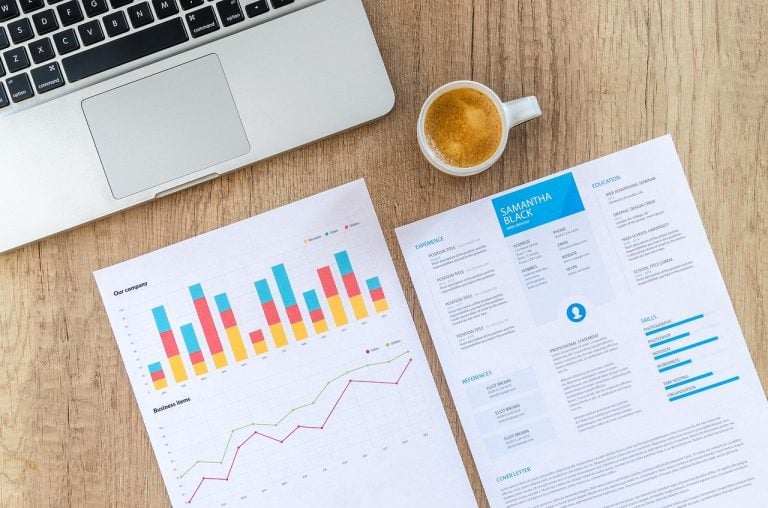 To design for changing user behavior, financial institutions need to consider three types of 'multi'
Customers multitask, use multiple devices at the same time, and expect multiple touchpoints to be oriented around their lives.
Q3 2019 hedge fund letters, conferences and more
ValueWalk's July 2022 Hedge Fund Update: Tiger Cub Hedge Fund Shuts Down
Welcome to our latest issue of issue of ValueWalk's hedge fund update. Below subscribers can find an excerpt in text and the full issue in PDF format. Please send us your feedback! Featuring Andurand's oil trading profits surge, Bridgewater profits from credit, and Tiger Cub Hedge Fund shuts down. Q1 2022 hedge fund letters, conferences Read More
Multitask: 29% of media consumption involves media multitasking among younger customers, with homework alongside YouTube, Netflix or Spotify on a laptop, Snapchat and Instagram on phone, plus queries to a smart speaker with Alexa. The pressure to be available and responsive all the time makes multitasking all the more appealing. Multitasking rarely improves productivity, given the penalty of each cognitive shift when switching tasks. Rather than conclude that users of your financial apps should not multitask, design instead to make it easier to shift back and forth to pay someone, place a trade or check a balance.
Multiscreen: 46% of users report sequentially screening between devices to manage finances, and simultaneous internet and TV users are now the norm with 193 million adult Americans watching TV with the second screen of a smartphone, laptop or tablet. Also, many devices are often used by multiple users. Think Netflix multiuser login as a workaround, but not just for TVs and smart speakers, less communal devices are tasked for kids homework, adult work, and family shopping. This becomes all the more valuable in finances, whether joint accounts, student loans, or family wealth management where users should have different views and functionality.
Multidevice: 95% of consumers use three or more channels in a single customer service interaction, with 62% of them crossing devices. 70% of users access the internet across multiple devices. By 2022, 73% of cars will be connected, and 55% of households will have smart speakers. The adoption curves are staggeringly steep for connected devices.
Financial brands always behind on devices
Traditional financial institutions were late to the smartphone, and risk being left behind with the next big thing. The data suggest a need to design not just for desktop, tablet, and mobile, but a growing list of new devices including smartwatches, wearables, and connected TVs. So, which devices will help your financial institution compete with tech companies that already design for customers' increasingly connected lives? There's a learning curve to go with every adoption curve, so get on it early. Innovation lab output can underwhelm (i.e., TD Ameritrade VR), yet that can quickly change.
Financial brands can learn from more mature multidevice categories like travel and entertainment—the seamlessness of Netflix or Spotify, the smart use of form factor for Delta travelers. Best-in-class examples are not those supporting the most devices or supporting the latest devices, yet those working collectively in an ecosystem that serves the customer needs.
Measure your experience against dimensions—the three Cs of Context (how devices suit their intended use and the brand mission), Connection (how devices work in tandem), and Continuity (the seamless handoff from one device to the next). If someone shopping for insurance starts a quote on their phone, can they seamlessly pick up where they left off on another device, like starting a Netflix show on a smartphone and resuming on a laptop?
Look beyond the adoption rate and watch for fragmented categories. In-car appears to be mostly an extension of iOS or Android, yet many car manufacturers wary of sharing data are each building their own OS—VW, Ford, BMW, Mercedes, and GM. This could be an argument for waiting it out, like the VHS-Betamax format war, yet better to design for adaptability, as the war for the third screen, the car dashboard, may take a while.
With opportunity comes new security challenges unique to financial institutions. When investors are presented with fund performance in a virtual reality environment, this must to be stored for future audits. Connected speakers lack privacy when saying financial info out loud, so consider smart headphones. Counter the increased exposure of these new devices with their biometric capabilities that enable multifactor authentication.
The complexity in designing for your connected customer has multiplied, yet so have the opportunities for growth.
Updated on