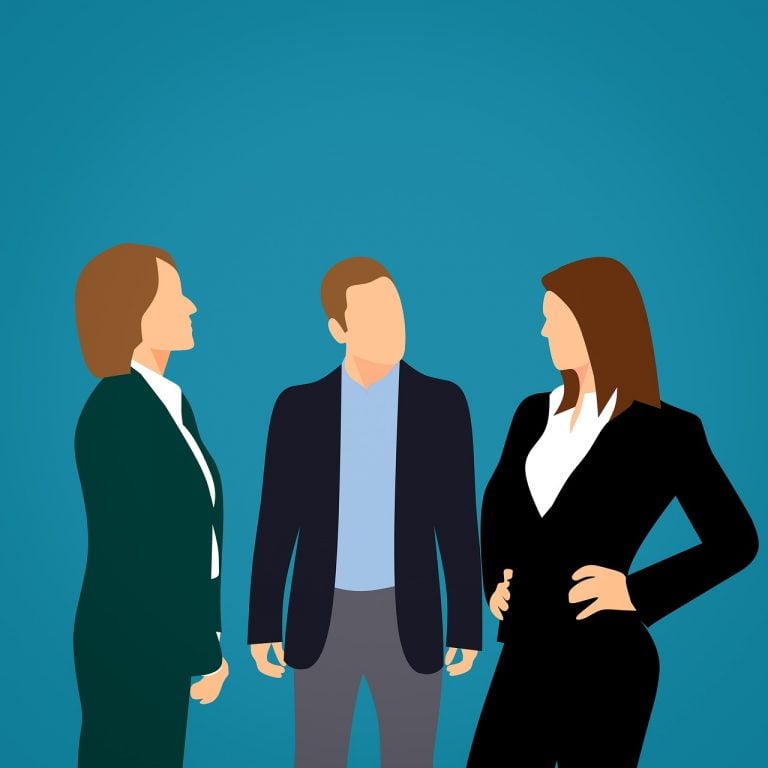 By: Bernard S. Sharfman (Chairman, Main Street Investors Coalition Advisory Council) on fiduciary duty and what it means for proxy firms
The SEC's recent proposals to regulate proxy advisors, including proposed amendments to the proxy solicitation rules, take important steps to address key concerns voiced by the business community regarding currently unchecked conflicts of interests and the prevalence of recommendations based on factually inaccurate data or weak methodologies. However, there is an additional action the SEC should consider as it works to finalize their proposal – a direct requirement that proxy advisors uphold a "principles-based fiduciary duty" to ensure all voting recommendations are truly in the best interests of their clients.
Fiduciary duty and SEC new rules on proxy advisors
As I argue in my recent comment letter to the SEC, this action could easily be accomplished by officially recognizing proxy advisors as investment advisers under the Investment Advisers Act of 1940.  As there is no legal reason why the SEC cannot regulate proxy advisors under two securities statutes at the same time, such recognition would not detract in any way from the proposed amendments to the proxy solicitation rules that come under the authority of the Securities Exchange Act of 1934.
Exclusive: Voss Value Launches New Long Only Special Situations Fund
Since its inception in January 2012, the long book of the Voss Value Fund, Voss Capital's flagship offering, has substantially outperformed the market. The long/short equity fund has turned every $1 invested into an estimated $13.37. Over the same time frame, every $1 invested in the S&P 500 has become $3.66. Q1 2021 hedge fund Read More
This fiduciary duty of proxy advisers would parallel and support the fiduciary duty currently imposed on investment advisers as described in a guidance document approved by the Commission last August.  According to the SEC, investment advisers are to act as "enforcers" that ensure their voting policies and procedures are being adhered to by their proxy advisors. Specifically, the guidance stated that investment advisers need to check that a proxy advisor "has the capacity and competency to adequately analyze the matters for which the investment adviser is responsible for voting."
Unfortunately, this approach leaves two issues unresolved
First, given that the proxy advisor industry is dominated by two entities, ISS and Glass Lewis, being dissatisfied with one or both proxy advisors does not give an investment adviser much choice or leverage when trying to improve the quality of deficient voting recommendations and research.
Second, who is going to monitor the 1,000 plus investment advisers that utilize proxy advisors to make sure they are meeting their fiduciary duty as described in the guidance?  It is doubtful that the SEC has the resources or interest to do so.  Without active monitoring by the SEC, it can be expected that investment advisers will not invest significant resources in voluntarily enforcing their fiduciary duty under the Release.  There is little economic incentive for them to do so.
To address these issues, the SEC should consider additional guidance that recognizes a proxy advisor's fiduciary duty as an investment adviser.  Given this fiduciary duty, the SEC can then require proxy advisors to implement policies and procedures that result in voting recommendations and research that are consistent with what is now required of asset managers.  Moreover, the SEC is in the best position to monitor how well proxy advisors are complying with their fiduciary duty and what needs to be done to correct deficiencies.  Since there are relatively few proxy advisors to monitor, the resources required to adequately perform this monitoring should be relatively small.
ISS and other major proxy firms: Fiduciary duty standard? Not likely
According to Institutional Shareholder Services (ISS), the largest of the two proxy advisors which dominate the market, harmonization of the fiduciary duty of investment advisers and proxy advisors is what is required.  If that is correct, then the next step in the process of making it and other proxy advisors accountable now and in the future is for the SEC to provide additional guidance that requires proxy advisors to adhere to a fiduciary duty that supports what is now required of their clients. This additional guidance will help close the gaps in the SEC's ongoing efforts to secure the integrity of shareholder voting.
BIO
Bernard S. Sharfman is chairman of the Main Street Investors Coalition advisory council, and a member of the Journal of Corporation Law's editorial advisory board.