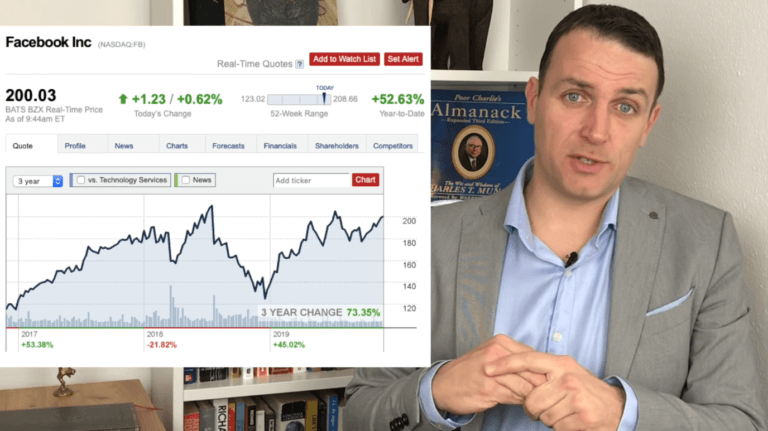 Sven Carlin looks at Facebook's moat (users reality). When it comes to stock market investing, if the story told by the managers is not in line with what the data on the ground tells you, the situation can get ugly. I am not saying Facebook stock price (FB) will crash terribly. But I am pointing out a risk that could affect Facebook's business long-term.

Facebook Stock Analysis – Facebook's Moat (Users Reality) Analysis
Transcript
How A Weakening PE Market Serves As Another Sign Of A Weakening Economy
Amid the turmoil in the public markets and the staggering macroeconomic environment, it should come as no surprise that the private markets are also struggling. In fact, there are some important links between private equity and the current economic environment. A closer look at PE reveals that the industry often serves as a leading indicator Read More
Good day fellow investors. If you are a longtime subscriber to the channel, you know that I have been following Facebook publicly, even invested in Facebook when it was 170 then bought more when it went to 136 I think and then sold everything at 200. And I still keep following Facebook keep looking at it. But as we also have a small Facebook group, stock market for modern value investors, I see also Facebook from behind the scenes. And this is where what they report as numbers as growth as user growth really does not fit well with what I see going on on Facebook and a lot of fake numbers there that might compromise Facebook's moat from a competitive perspective, from attractiveness of advertisement, etc. It's really difficult to manage what Facebook is managing.
A great business?
It's a great business great people, the best engineers. They're the best programmers Really testing everything working hard to test and that but I as a value investor, I need the margin of safety I need more and more, let's say bottom line certainty. Not the upside, upside I let… Okay, whatever happens if the environment is positive, the upside will be good. If not, then believe less upside, but I'm focusing on the downside, which means the social media lifecycle is something we have to look at now give you a really behind the scenes. How does managing a Facebook group Instagram account work and how much fake there is? I think it will give you a good perspective on what's going on. And perhaps in the long term we'll see how that evolves.
Let's start with overview of what Facebook is selling, the investment thesis, and then what I see from behind the scenes. So Facebook daily active users monthly active users growing strong, this is what Facebook shows at every earnings conference call. This translate into higher and higher revenues as advertisers are attracted to more and more people more and more engagements, more and more tools to follow to do better and better advertisement. And the average revenue per user is going as there is more and more interest. However, each social media has its life cycle from introduction, growth, maturity, and then the inevitable decline where I see the inevitable decline coming for Facebook is within the fake accounts that are actually represented here. Facebook doesn't really control for fake accounts, and I'll show you practice how does that look like?
A look at Facebook's moat
Okay, so this is the small stock market group we have for modern value investors. It has 2367 members, and okay 10 people want to join this group. And now okay young males, this is public data, 2007, 15 groups, so this looks it looks like a legit request, Gary Hart. Okay, legit request that's too. Jigar Mehta, Okay 2006 accounts, legit requests, 44 groups okay in 2009. Okay, those are all let's say 1, 2, 3, 4 legit accounts of the out of the 10. Marvin J Farmer binary option trades 49 groups all option trading and traders etc. This is fake, this is scam account that's one. Jenny Wong, yes seven groups 2018 this is another fake account probably some spam. Abba Kabiru Yakubu also very famous value investor joined a few days ago, 47 groups Bitcoin Ico fake.
Salisu Aliyu, 10 group, stock market tips, joined also few months ago. Faima Auwal Isah joined a few months ago, Bitcoin, Bitcoin, Bitcoin and Lawson Jack, no public details, also joined a few years ago, but probably usually also something selling something so I don't know. So out of 10 requests here, I see that six are fake accounts, which really tells me how, okay, Facebook, yes is growing, but there is so much fake. And I know to have days that I have 10 request, 20 requests, and only one or two those requests is legit. And there are all kinds of accounts. There are all kinds and if you block one, the new block 10s of them that are related to those accounts. So this is really, really a concern, because it's clear that those growth.
Q3 2019 hedge fund letters, conferences and more
Updated on