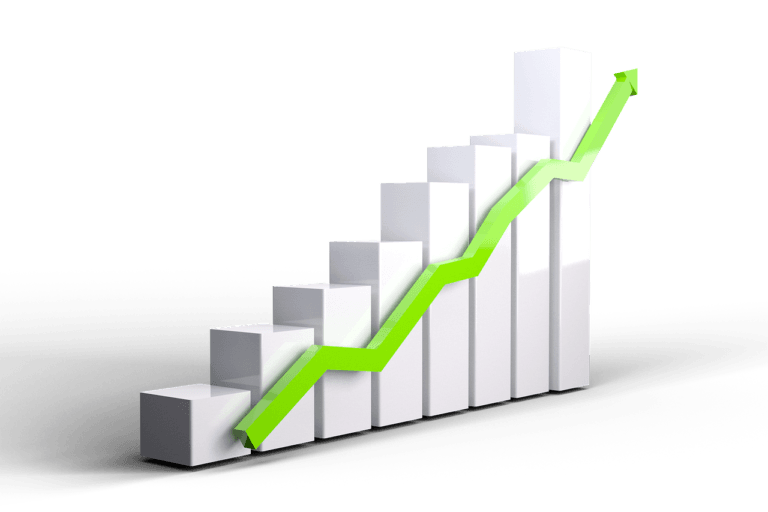 A large number of investors prefer to put their money in a diversified fund that tracks an index. It offers instant diversification and reduces the risk of losing your money. Unless you like doing extensive research and picking individual stocks to build your own portfolio, you can invest your money through mutual funds or exchange-traded funds (ETFs). The two investment vehicles are similar in many aspects, but there are some important differences. In this ETF vs Mutual Funds comparison, let's check out how the two stack up.
ETF vs Mutual Funds: The basics
Both ETFs and mutual funds are regulated by the Securities Act 1933, Securities and Exchange Act 1934, and Investment Company Act 1940. Both vehicles have a few dozen to several hundreds of securities within a fund.
An exchange-traded fund (ETF) is listed on a stock exchange and trades like a stock. They trade throughout the day. If you want to trade a certain ETF during a trading day, just place the order with your broker and the transaction will be executed. The price of an ETF reflects the real-time price of securities within its portfolio.
Carlson Capital's Double Black Diamond Strategy Gains 5.3% On Jewelry Play
Carlson Capital's Double Black Diamond fund added 3.09% net of fees in the second quarter of 2021. Following this performance, the fund delivered a profit of 5.3% net of fees for the first half. Q2 2021 hedge fund letters, conferences and more According to a copy of the fund's half-year update, which ValueWalk has been Read More
The pricing of mutual funds works a little differently. Their net asset value (NAV) is determined at the of a trading day. So, if you want to trade an open-ended mutual fund, you can see what its NAV was the day before. But the price you get could vary depending on how securities within the mutual fund's portfolio perform on the trading day.
Since ETFs have a share price, you have to round up or down the amount you are planning to invest. If you have $100 to invest and the stock of an ETF is trading at $15 per share, you'll have to buy six shares for $90 or seven shares for $105. Only a few brokerages allow you to buy partial shares of ETFs. Mutual funds allow you to invest $100.
Some mutual funds are managed passively, tracking an index. But a big reason investors choose to put their money in mutual funds is the active management strategy. In actively-managed mutual funds, the fund management team picks individual stocks and allocates assets with the aim to outperform the benchmark index. But most actively-managed funds struggle to outperform passive funds over the long-term.
The exchange-traded funds (ETFs) are designed to track the performance of a certain index. There are a wide range of ETFs to suit your risk appetite and strategy. ETFs are particularly popular among index investors looking to have exposure to different sectors and geographies.
Fees and expenses
In general, ETFs tend to be more cost-effective than mutual funds. Of course, you'll have to pay the brokerage fee when buying shares of an ETF. But most brokerage firms have started offering zero-commission trades on ETFs amid fierce competition. It's still worth checking out how much commission you are going to pay your broker on a transaction. There is no commission for investing in most open-ended index mutual funds.
ETFs are managed passively to track the performance of a benchmark. It means you won't have to pay the hefty management fees that active-managed mutual funds charge. Active mutual funds charge fees as a percentage of the total investment for their time, hard work, and expertise.
Transaction fees for ETFs also tend to be lower than mutual funds because they don't have to trade securities as frequently as actively-managed mutual funds. ETFs also don't charge the 12b-1 fees, which minimizes the expense ratio for investors.
ETF vs Mutual Funds: Taxes
Both mutual fund and ETF investors have to pay short-term or long-term capital gains tax when they sell their investments for profit. You also have to pay taxes on dividends from ETFs or mutual funds.
ETFs are generally more tax-efficient than mutual funds. Your ETF investment will incur capital gains taxes only when you sell them. Mutual funds, on the other hand, have to pay capital gains taxes as they trade shares within their portfolio. The difference between the two might seem small to most investors, but it could have a significant impact in the long run. ETFs' tax advantage disappears if you invest through tax-advantaged instruments such as 401(k).
It's worth pointing out that not all ETFs are more tax-efficient than mutual funds. You should talk to your financial adviser to make the right call.