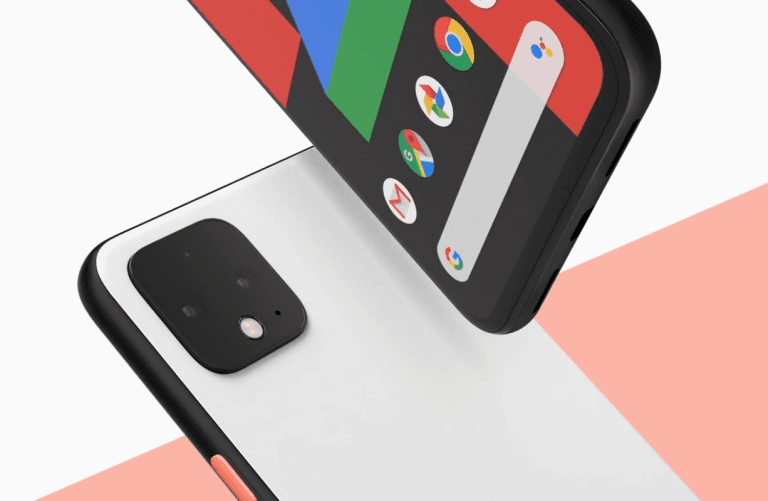 It's no secret that Google's flagship phones come with a few bugs every now and then. However, Google Pixel 4 and Pixel 4 XL have been struggling on the market for a while. The search engine giant hasn't been the favorite for this year's flagship phones, with one Verizon employee describing the phone as the one purchased by angry people. Fortunately, most of the Pixel issues were usually resolved through Google's prompt software updates. However, now, after December's big update, users have noticed a large empty white space on Google Pixel 4.
Given that there have been so many frequent issues with Google Pixel phones, one would think that the company would take necessary measures to make the devices more durable and error-proof. However, the December update shows that's not the case.
Google Pixel 4 and 4 XL debuted earlier this year and came with a lot of interesting and innovative features. One of the best features is certainly its Soli radar which allows a nearly hands-free experience, allowing owners to control their device with gestures. The camera, as always, is great although there are some noticeable drawbacks.
Macro Hedge Funds Earn Huge Profits In Volatile Macro Environment
With the S&P 500 falling a double-digit percentage in the first half, most equity hedge fund managers struggled to keep their heads above water. The performance of the equity hedge fund sector stands in stark contrast to macro hedge funds, which are enjoying one of the best runs of good performance since the financial crisis. Read More
One of them is that the Soli radar uses up a lot of battery power, as it's constantly sensing for incoming interactions. Another issue is the missing fingerprint sensor, so users have to unlock it using Facial Recognition, which although it is fast, isn't something all consumers choose to use.
It's known that Pixel phones aren't perfect hardware-wise. After all, one YouTuber reported that the phone could have really bad bending issues. However, people would expect that given that Google developed the Android operating system, that at least the firmware aspect of the performance would suffice. Nevertheless, users report that they've had a lot of troubles using their Pixel phones following the update.
After December's update, many users noticed that there's a large empty white space on Google Pixel 4 and 4 XL devices. Some users on Reddit even reported that there are some Google Assistant issues following the update.
The Reddit users say that the large empty white space on Google Pixel 4 becomes more prominent on the notification bar when there's a lot of notifications as opposed to when there are fewer of them.
"Pixel 4 – Anybody else sometimes get giant empty white spaces where notifications should be? Especially when many notifications build up," Reddit user u/bobsagetfullhouse wrote in a thread.
"I get this all the time after the latest update. Hope it gets fixed," another commenter said, although it's worth noting that some users didn't experience the issue and suggested solutions like restarting the device.
"Nope, have you tried restarting? Also what apps are they from? If you don't know you can pull the notification to the side to check the settings and see," user u/Gamestar997 said.
It's worth noting that while the issue is prominent on Pixel 4 devices, it's also happening on other Pixel phones as well, with comments stating that the issue started after the December security update had taken place.
"Yup, I am on Pixel 3. After the December update, I have been getting this issue. Hoping the next update will fix this," user furiousniket said in the same thread.
Did you notice the huge white space on Google Pixel 4 or other phones? Let us know!
Updated on