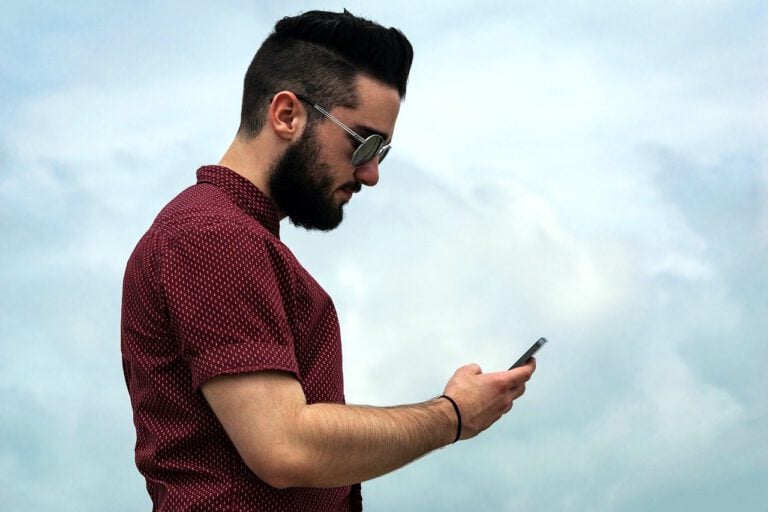 From blockchain and cryptocurrencies, to emerging startups and disruptors, the impact of regulations, and even the growth of the financial sharing economy, there are a lot of trends and movements that are shaping financial institutions. However, one that has traditionally flown under the radar has been the importance of customer experience. The fact is, 80% of customers now consider their experience with a company to be as important as its products, according to the 2019 State of Service Report from Salesforce.
Providing customers with a customized, technology-driven, and most importantly, a personalized experience will help any financial institution deepen brand loyalty, grow their customer base, and distinguish themselves in a market full of competitors and disruptors.
However, much like the financial industry, customer experience is rapidly changing and evolving as well. With an influx of digital transformation and new and emerging technologies, customer experience is becoming an industry ripe for change and evolution.
Benjamin Graham GEICO Buy Was Just A Simple Value Play
Was Ben Graham's big purchase of GEICO shares actually a value investment? Perhaps it was contrary to what many believe. "In 1948, we made our GEICO investment and from then on, we seemed to be very brilliant people." -- Benjamin Graham, 1976 Both Benjamin Graham and Warren Buffett can attribute a large part of their Read More
Here are three key customer experience trends for 2020 that financial institutions should begin adopting:
Multichannel Expansion
Customers today are mobile-focused, technology-driven, and communicate with one another in numerous ways. Today, conversations happen over-the-phone, via SMS and messaging platforms, and within an app. It is also common for customers to send photos, videos, and screenshots to one another. In many cases, all of this is happening within the same interaction.
The reality is, customers now want to interact with businesses in the same way that they interact with one another. This means creating an accessible and fluid customer experience across multiple channels and allowing customers to easily maneuver between channels without any impacts to the quality or speed of their communication.
By expanding to multiple support channels and meeting customers where they are, financial institutions can deliver exceptional experiences no matter what channel their customers are on.
Specialized Support Teams
Customer support teams have a difficult job. Not only must they defuse potentially frustrating and urgent situations, they must calmly handle interactions with upset customers all while delivering branded and personalized messaging.
As the adoption of technologies such as AI and machine learning grow within customer support, customers can more easily resolve their issues via FAQs, self-service options, and more. This will lead to support agents being asked to handle a steady influx of urgent and more complicated requests from customers.
In order to handle this shift, support leaders will need to develop hyper-specialized support teams. Rather than having support agents handle multiple voice, chat, and in-app inquiries regarding numerous issues and product lines, agents will become experts on specific channels, products, situations, and more. This specialization will allow agents to go deep into specific issues, providing a more efficient and educational support experience and resolving customer issues in a timely manner.
Creating a Data-Driven Experience
In order to create the type of branded, mobile, and personalized experience that customers are asking for, financial institutions must first gather a better understanding of who their customers are and what makes them tick. It isn't until companies have a full 360-degree view of their customers that they can begin making more strategic decisions and tailoring aspects of their business in order to truly meet their customers needs.
Customer support data is the final missing piece of the puzzle that businesses need in order to understand their customers and how to reach them. Arguably, there is no one within any financial institution that interacts with a broader range of customers than support agents. In just one day, they can speak with countless customers from numerous locations, backgrounds, and more. They are gathering direct feedback, sentiment, and positive and negative reactions across multiple situations, product lines, events, etc.
Capturing this customer feedback and data is not only tremendously beneficial for customer support teams, it can be used across an entire business. From being able to update and tailor messaging in real-time, fast track feature releases, quickly identify bugs and malfunctions, and have better context as to what is working and what needs to be adjusted, financial organizations can leverage customer-driven data to create customer-driven experiences.
Implementing Customer Experience Trends Today for a Successful Tomorrow
As financial institutions look towards the future, one of the biggest areas for growth, improvement, and investment is customer experience. The numbers don't lie, customer experience is imperative to the growth of a business. In fact, Forrester shows that companies delivering a great customer experience saw a 17% compound annual growth rate (CAGR), whereas poor customer experience delivered just 3% over the same period.
The financial institutions that will come out on top will be the ones who begin looking at adopting digital-first strategies today that center around leveraging new and emerging technologies that can transform their customer experience into personalized, seamless communications across multiple channels.
The organizations that lay this foundation today, will be the ones reaping the rewards of tomorrow.
---
About the author, Anand Janefalkar, Founder and CEO of UJET

As Founder and CEO of UJET, Anand Janefalkar is focused on leading UJET into its next stage of growth by providing the tools and technology businesses need to create an immersive, engaging, and one-of-a-kind customer experience. Prior to UJET, Anand held key roles at both Motorola and Jawbone, as well as serving as a technical advisor for various startups in the Bay Area. He holds a Bachelor of Engineering in Electronics from Mumbai University and a Master of Science in Telecommunications from Southern Methodist University.