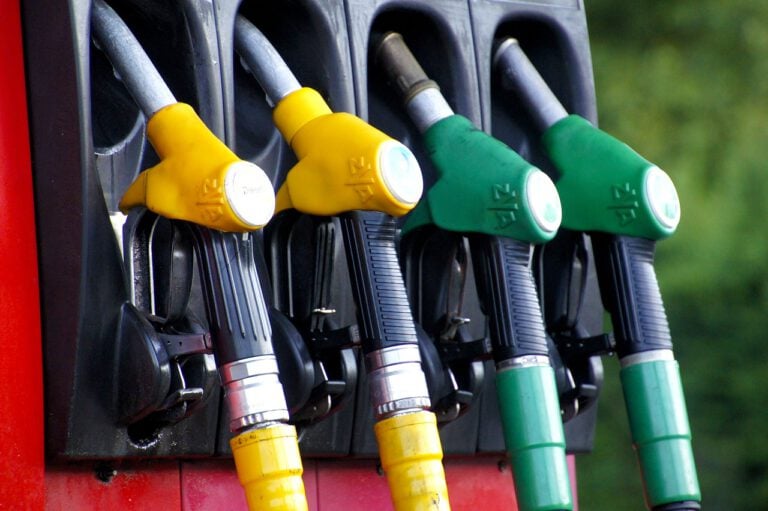 Costco undoubtedly is one of the best places to shop, and there are many reasons for that. One such reason is the Costco gas. Yes, the company provides its customers with gasoline at comparatively lower prices. If you also want to avail yourself of these low gas prices, then this article details everything you need to know, including the Costco gas hours, gas stations, prices and more.

Costco gas stations: low prices and better quality
Costco gasoline stations offer great value on high-quality fuel to the members. In fact, low gas prices is one of the hidden benefits of a Costco Wholesale membership. This means not everyone can get gas at their low prices. However, if you are also a Costco Shop Card customer, then you are eligible to buy Costco gas.
Costco gas is usually about 6 to 12 cents a gallon less than the market price but in some locations can be 30 cents less than other local prices. A low gasoline price is a major reason why gasoline sales account for a significant portion of the company's revenue. The company, however, does not reveal the gas prices on its website, primarily because the gas prices are subject to market fluctuation and local taxes. To find out the updated Costco gas prices, you can use the GasBuddy App, or visit www.gasbuddy.com.
London Value Investor Conference: Joel Greenblatt On Value Investing In 2022
The first London Value Investor Conference was held in April 2012 and it has since grown to become the largest gathering of Value Investors in Europe, bringing together some of the best investors every year. At this year's conference, held on May 19th, Simon Brewer, the former CIO of Morgan Stanley and Senior Adviser to Read More
Talking of how Costco is able to keep prices low, the answer is simple – it has a loyal customer base. Membership sales account for the bulk of the profits for the company. Since new customers keep signing up for the membership to get cheap gas prices and other deals, Costco is able to keep prices lower than the competitors.
Also, most Costco gas stations are near to the store. So, every time a member visits a gas station, he or she is likely to visit the store as well. Costco not only offers gas at less than the market rate, but the fuel it offers is also of better quality.
"The additional fuel detergent additives we've included in our Kirkland Signature™ licensed formulas, help clean your engine and keep your vehicle running like new," Costco says.
Costco gas hours
Now, if you are planning to visit your nearest Costco gasoline stations, then you need to know the Costco gas hours.
On weekdays, the Costco gas hours are usually from 6 a.m. to 9:00 p.m. These extended working hours suit almost all individuals. It might happen that some gas stations remain open for longer Monday through Friday depending on the rush.
On the weekends, however, the Costco gas hours are shorter, but the duration is still sufficient for you to get a refill. On Saturday and Sunday, the Costco gas hours are from 6 a.m. to 7:00 p.m. Some gas stations may close a bit earlier on Sunday than on Saturday. It must be noted that Costco gas hours may vary by location. So, you can use Costco's location finder to check the working hours of your local station.
It must be noted that Costco gas hours are not fixed, and the timing changes throughout the year, especially during the holiday seasons. Also, the Costco gas stations are not open 365 days of the year. The gas stations are closed on the following days: Independence Day, Labor Day, Easter Sunday, Memorial Day, Thanksgiving Day, Christmas Day and New Years Day.
If you are planning to visit Costco gas stations, you can always call the local Costco store to check Costco gas hours to find out when they are open. You can also use Priceviewer.com or Yelp.com to check Costco gas hours in your state.
Tips to save time and money
Before you pay a visit to any Costco gas stations, you should expect a long line of vehicles waiting to buy gas. To avoid this, you should know Costco gas hours. This will help you to plan your visit during off-peak hours, such as early afternoons on weekdays. You can also visit the station in the early morning when it opens.
There are a few more tips that would help you to save time and money when using Costco gas stations:
Check prices before – your local Costco displays the gas price at the entrance of the warehouse club. You can also use the GasBuddy app to check the price.
Don't worry about which side the gas tank is on – usually when you visit a gas station, you have to be sure to park your vehicle on the side where the gas tank is. However, Costco's gas stations have one-way traffic flow and extra-long pump hoses allowing you to park on either side.
Keep your card ready – since Costco gas stations are for members only, you need to insert your membership card first and then your debit or credit card. So, to save time, keep both of the cards ready.
Costco Anywhere Visa card – if you own a Costco Anywhere Visa by Citi credit card, then you get 4% cash back on gas purchases, including at Costco.
Don't block the middle lane – Costco gas stations have a middle lane to make stations efficient. But the way the station works, if anyone blocks the middle lane, it could delay others as well.
Updated on