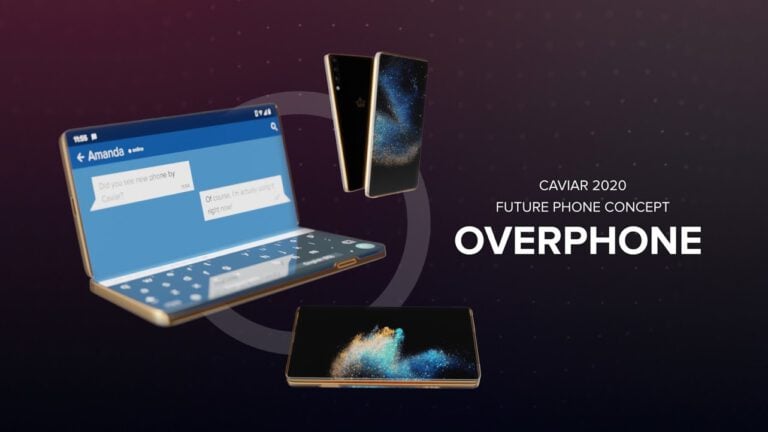 The Russian company introduced a concept of "Overphone" – a smartphone of the next decade (video)
The Russian brand Caviar created a concept for a smartphone of the future. Two autonomous displays, adaptive body, nanotechnologies, auto charge from sunlight and other technologies that are going to change familiar smartphones in the 2020s. 
ADW Capital's 2020 letter: Long CDON, the future Amazon of the Nordics
ADW Capital Partners was up 119.2% for 2020, compared to a 13.77% gain for the S&P 500, an 11.17% increase for the Russell 2000, and an 8.62% return for the Russell 2000 Value Index. The fund reports an annualized return of 24.63% since its inception in 2005. Q4 2020 hedge fund letters, conferences and more Read More
The Caviar Company that introduced the concept of flexible iPhone Z in April 2019, now present their own development to the world – a concept of an ideal smartphone for the upcoming decade. In comparison to the previous project, this new product is notable for its special technical relevance and striving for high technologies of the future. It got the name "Overphone."
"Overphone" is a gadget of two separate displays that can be use both in pair and separately. In the realities of the modern life tempo, such format allows the user to solve several tasks at a time without losing time for extra operational activity.
Another relevant feature of the Caviar novelty is the possibility to transform the smartphone into a netbook and a tablet, which provides more comfort and full freedom to act to the user when performing any operations.
The unique feature is the uniting of several smartphones into a single device: by connecting two, three or more gadgets together, a single multi-user space.
Looking ahead, the company promises to the smartphone of the new decade a row of unbelievable updates:
visual and technical personalization due to the artificial intelligence and nanotechnologies,
flexible body due to a cellular battery construction,
no need for often wire charging thanks to the energy replenishment from the environment.
These ideas got their visual embodiment in the video that demonstrates innovative functions of the new smartphone and terms within that the company assumes to bring these functions into life.
Source: https://caviar.global/