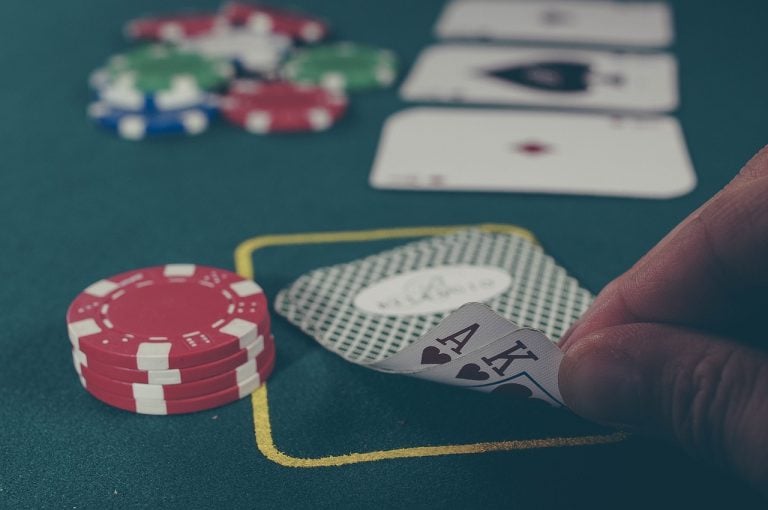 Over the past five years or so, online casinos have grown increasingly popular with every passing year, a pattern that has shown no sign of changing in 2019. This has had something of a domino effect on the traditional land-based casino sector. While some thought that these might be put out of business by the internet versions, the opposite has proved to be the case. Those who might not otherwise have thought of stepping into their local casino have decided to do so after trying the games online.

Wherever you play though, whether it's in the physical world or in cyberspace, the table games like roulette and blackjack are essentially the same. It is the slots, however, that have seen the biggest evolution. In days gone by, it was a case of pulling the lever and hoping for the best. Now, with online sites such as Loyal Casino able to accommodate literally hundreds of different games, slots are becoming increasingly complex. This means a more engaging experience for the player, and also a better chance of influencing a win with the right skill and strategy. Let's take a look at some examples.
Fuzzy Fortune
[Exclusive] ExodusPoint Is In The Green YTD Led By Rates And EM/ Macro Strategies
The ExodusPoint Partners International Fund returned 0.36% for May, bringing its year-to-date return to 3.31% in a year that's been particularly challenging for most hedge funds, pushing many into the red. Macroeconomic factors continued to weigh on the market, resulting in significant intra-month volatility for May, although risk assets generally ended the month flat. Macro Read More
IGT has been something of a pioneer and was among the first developers to push skill-based elements in its slot games. The 5×3 reel layout looks much the same as any other slot, and the symbols depict cute animals – nothing unusual so far. However, as well as trusting to luck on where the reels stop, you can earn bonus rewards by matching corresponding animals across different paylines if you are fast enough.
Pac Man Cash Chase
It's almost 40 years since Pac Man first hit the arcades. Yet here he is, still at the cutting edge of gaming innovation. The Pac Man Cash Chase game from Gamblit offers a glimpse of the future as far as skill-based slot games are concerned. From the outside, it looks no different to the Pac Man cabinet games we remember so fondly, but this time, survival means financial reward. The game was launched at the Global Gaming Expo in Las Vegas last year, and it is surely only a matter of time before it arrives on our PCs and smartphones.
Pink Panther
Based on another pop culture icon, this Playtech game has traditional spinning reels on the main screen. However, it also features four different bonus rounds that require different blends of skill, luck, memory and reaction. There's always something different happening, and the low volatility means that modest payouts come regularly, making it a popular choice among casual gamers.
Avalon II
Is it a slot game or is it an open-world adventure? This ambitious creation takes you through a mysterious kingdom on a quest to retrieve the priceless grail. The story arc is engaging, the graphics are movie quality and the bonus rounds have multiple levels that really draw you in. The spinning reels seem almost incidental to the action.
These four games are all very different but they have a common thread in that each demonstrates that there is far more to modern slot games than just luck.
Updated on