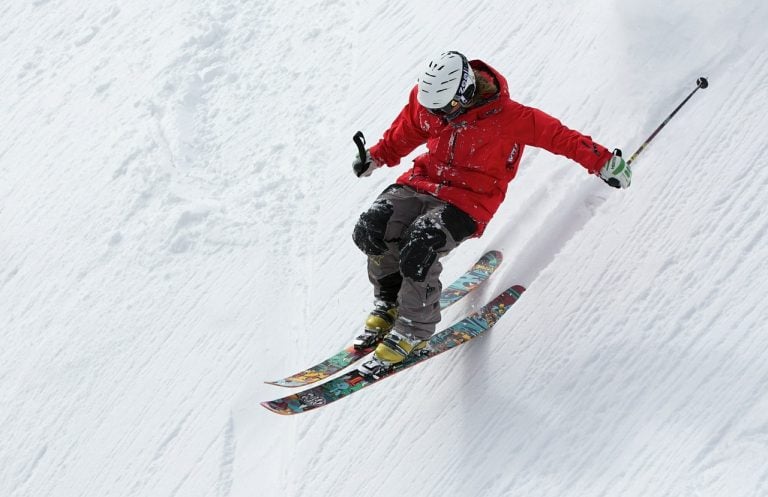 The United States is currently the world's largest economy. It's also the United Kingdom's single biggest trading partner.
As such, many big-name UK companies – ranging from luxury brands like Savile Row Company to major British Bookmaker brands like William Hill – are working hard to capitalize on the US market as tariffs, Brexit and new gambling laws at home threaten to take a huge bite out of company profits.
New UKGC laws and legalized sports betting in the US are driving UK bookies to America
The gambling industry, particularly sports betting, is big business in the UK. There are some 9,000 brick-and-mortar betting shops in the nation. Hands down, the UK is a sportsbook global industry leader. A list of the leading bookies currently operating in the UK include Bet365, Betway Sports, Ladbrokes, Coral, William Hill, Betfred, Betfair, Boyle Sports, 888Sports and the list goes on and on.
ValueWalk's January 2021 Hedge Fund Update Now Out!
ValueWalk's Hedge Fund Update newsletter for the month of January 2021. Please fund a full PDF for your use below. The PDF can be viewed online, downloaded or printed out. Renaissance's Medallion Fund Surged 76% in 2020 SORRY! This content is exclusively for paying members. SIGN UP HERE If you are subscribed and having an Read More
Always looking for new ways to grow revenue, UK bookies have watched the US sports market closely and were quick to move in as soon as the Supreme Court of the United States lifted the federal ban on sports betting.  888 Holdings, William Hill, and Ladbrokes-Coral owner GVC, have all been quick to grab American market share.
The FOBT crackdown 
What has accelerated the push for many bookmakers to break into the US sports betting market was this year's stake size crackdown on fixed odds betting terminals (FOBTs).
As of April 1, 2019, the maximum stake size at FOBTs in the UK reduced to a maximum stake of £2 from the original and much higher maximum stake of £100. While the move was made as part of a greater effort to manage the growing problem gambling issue in the country, many bookies complained that cutting the max stake so drastically would have a significant negative impact on the industry, including shutting down shops and thousands of job losses.
In fact, GVC said that the drastic reduction in minimum stake would force it to close about 1,000 shops, which would lead to 5,000 job losses. From April to July, the company's UK retail business dropped 18% and reported a pre-tax loss of £18.9 million. It also shutdown an addition 41 shops in Britain.
Making deals with US gambling firms
The US offers UK betting firms a lot of advantages, including two major ones. The first of these is that the gambling laws in America are not as stringent as those in Britain's, allowing the operators a little more freedom in how they conduct their business and obtain a license. The second is that the US loves sports.
So far, GVC has partnered up with MGM Resorts International, the well-known American hotel and casino operator. Back in September it rolled out its BetMGM app in New Jersey and has enjoyed a successful launch.
888 Holdings has had a legal presence in the United States since 2013 when it partnered with Avenue Capital Group to establish the first US online poker network. Later, in 2018, the company expanded its US online poker business by becoming the sole owner of the All American Poker Network. In a discussion earlier this year with CalvinAyre.com, Yaniv Sherman, head of commercial development at 888 Holdings, said that the company now has plans to capitalize on Pennsylvania opening up to sports betting.
William Hill is another British bookie that's made its move to cement itself in the US online gambling market. It currently has secured licenses in all ten states that have legalized sports betting and it is on track to exceed the US$1 billion barrier across several states. William Hill managed to get a leg up over its competition by establishing an American outpost in Nevada in 2012 with a focus on mobile and retail operations.
UK luxury brands want to continue being top sellers in the US market 
Of course, it's not only gambling firms that see the profit potential in the US market. Outside of the European Union, the US is the biggest market for UK luxury goods and accounts for 23% of exports, roughly £9 billion a year, according to Walpole, the sector body for the luxury industry.
Tariffs could make American shoppers think twice about buying UK luxury goods
Trade relations between the US and the UK hit a rocky patch in October when the US slapped 25% tariffs on an array of British luxury goods due to a continuing dispute over aircraft subsidies.
These tariffs would affect £35 million of British fashion and textile exports. To make matters worse, the UK is the only country that's been slammed with these tariffs on fashion and textile exports, which means that they would be at a massive disadvantage compared to their European competitors.
According to a CNN report, Kathryn Sargent, the first woman master tailor on Savile Row, said that a 25% tariff could add approximately $1,625 to the cost of her cheapest two-piece suits, which might make a consumer think twice about a purchase.
In the same report, Adam Mansell, CEO of the UK Fashion and Textiles Association said, "We will be urging our government to underwrite the cost of these tariffs that are the result of a dispute that has nothing to do with our industry."
Brexit isn't likely to make things easier
Although Brexit could open up the doors to a free-trading Britain, which could potentially help with tariffs, it is unlikely that any trade deal made with the US will see the UK come out on top. The reason is that regardless of the negotiations that take place, the United States will always be the one in the power position. Why? when it comes down to pound-for-pound, they know that access to their market means more to the UK than the UK market means to them.
Still, with UK brand luxury sales to non-resident UK customers valued at billions annually (e.g. £4.5 billion in 2917) and the US being one of its top purchasing nations, it's no surprise that these brands want to desperately maintain their foothold in the US.
That said, only time will tell if they'll find some luck in the American market like a growing number of UK bookies.