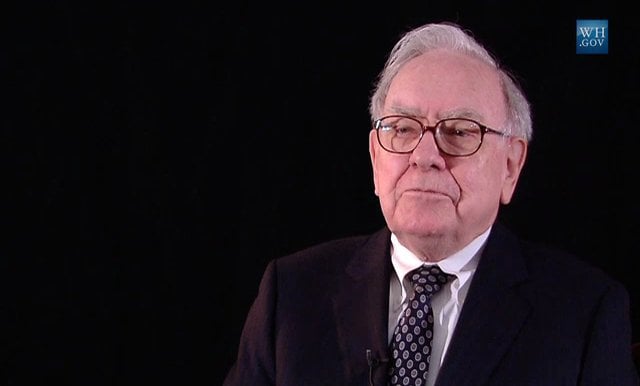 Berkshire Hathaway's massive cash flow does not stop growing and Warren Buffett must use this cash to acquire companies to add to the company's portfolio, but it seems that he is not satisfied with the actual valuation of the market. Does that mean Berkshire will acquire a business? Maybe not so fast.

Berkshire has about $128 billion in cash, up from the second quarter's $122 billion. The amount of money that the business has in its hands to make any acquisition has more than doubled since 2016.
Berkshire Hathaway is looking to make a huge deal where its managers must agree to acquire a business that has an attractive price. We can say that this year was not the best period to use all that cash acquiring any business since the biggest investor in the world did not made any big acquisitions.
Alluvial Fund May 2021 Performance Update
Alluvial Fund performance update for the month ended May 2021. Q1 2021 hedge fund letters, conferences and more Dear Partners and Colleagues, Alluvial Fund, LP returned 5.4% in May, compared to 0.2% for the Russell 2000 and 1.0% for the MSCI World Small+MicroCap . . . SORRY! This content is exclusively for paying members. SIGN UP Read More
The company was able to profit $7.9 billion, up from $6.9 billion a year earlier, through the gains across its lucrative holdings such as GEICO, Burlington Northern Santa Fe, Duracell, Dairy Queen, Coca-Cola, Goldman Sachs, Benjamin Moore among others. According with Berkshire, tariffs from the US-China trade war made it harder on its consumer and industrial businesses. 
Acquire a business?
Investors are aware day by day to see what the business will do with that money, since a enormous deal would stir the market.
Berkshire Hathaway is not the only business that sits on massive piles of cash. Google and Apple both have cash assets in excess of $100 billion, or cash equivalent.
While Berkshire must decide to make a major acquisition, the company has been betting mainly in tech stocks such as Apple, the biggest holding of the company currently. Berkshire Hathaway still owns large stakes in value big-know companies such as Coke, Bank of America, Wells Fargo, Amazon and Kraft Heinz.
Also, in the third quarter, Berkshire Hathaway purchased $700 million of its own stock. Share repurchases must be done in the right way and a company must do this when thinks that its stock is undervalued. Share repurchases can improve earnings per share and bring value to investors.
The current S&P 500 price-to-earnings ratio, which accounts for inflation, is over 30, the same rate at which the market crashed before the Great Depression in 1929. It was only higher once, during the dot-com bubble.
The company had previously refused to approve stock buybacks. Last year, the board changed a rule to allow the company to start buying back stock worth billions of dollars. Since there are currently no bargains available, Warren Buffett calmly waits to acquire a business.